Well its been some time.
Earlier this year I had some big changes going on in life and was getting made redundant from work.
As much as much as I loved my old Maverick , the whole thing build and rebuild was showing its age and it had got to the point that I was going to spend another 15k to finish it on top of the 25 odd Id already spent over the years and end up with a vehicle that I wouldn't use off road incase I bent it and I would be flat out insuring for 10k.
Having loved GU Patrols since I first drove my olds one 12 years ago when it was 2 days old we decided that it was time to explore that option.
One Saturday arvo Ballast was over at my place and we were having a look on the net at GU's.
Well we found this one for sale. I was listed at 11.5k which was a couple of grand over what I was prepared to spend but was very well decked out.
It was a very low km series 1 GU ST with the 4.5 petrol and 8 months rego.
Already fitted with the following
3" suspension lift , swaybar disconnects , ARB winch bar , 33" BF Goodrich Mud Tyres , dual batteries and a front eaton E locker.
Was worth going down to have a look at it.
Turns out the guy selling it was the second owner and he had it from the time it was 18 months old.
We took it for a test drive and it was a funny tale. Between me and Ballast putting s**t on each other , finding and creating some faults with the vehicle and pointing out various nice pieces of snatch on the footpath , we managed to get the seller somewhat confused and off guard.
During the drive we threw in the types of questions to the guy that sellers like to dodge or s**t about.
We had old matey that confused we got the truth out of him. Including the fact that in 6 weeks of trying to sell it he only had one person come and look at it..............................
Got back to his place and it was time to do a deal. I straight up asked him what he lowest price was. He told me that he had someone offer him 9k the other day and he told them to piss off.
My reply was bugger I was going to make my first offer at 8k.
He come straight back with Ill take 8.5......................
Deal done!
Later that week I ended up buying Ballast a drink when he gave me a lift down to pick it up.
The night I picked it up.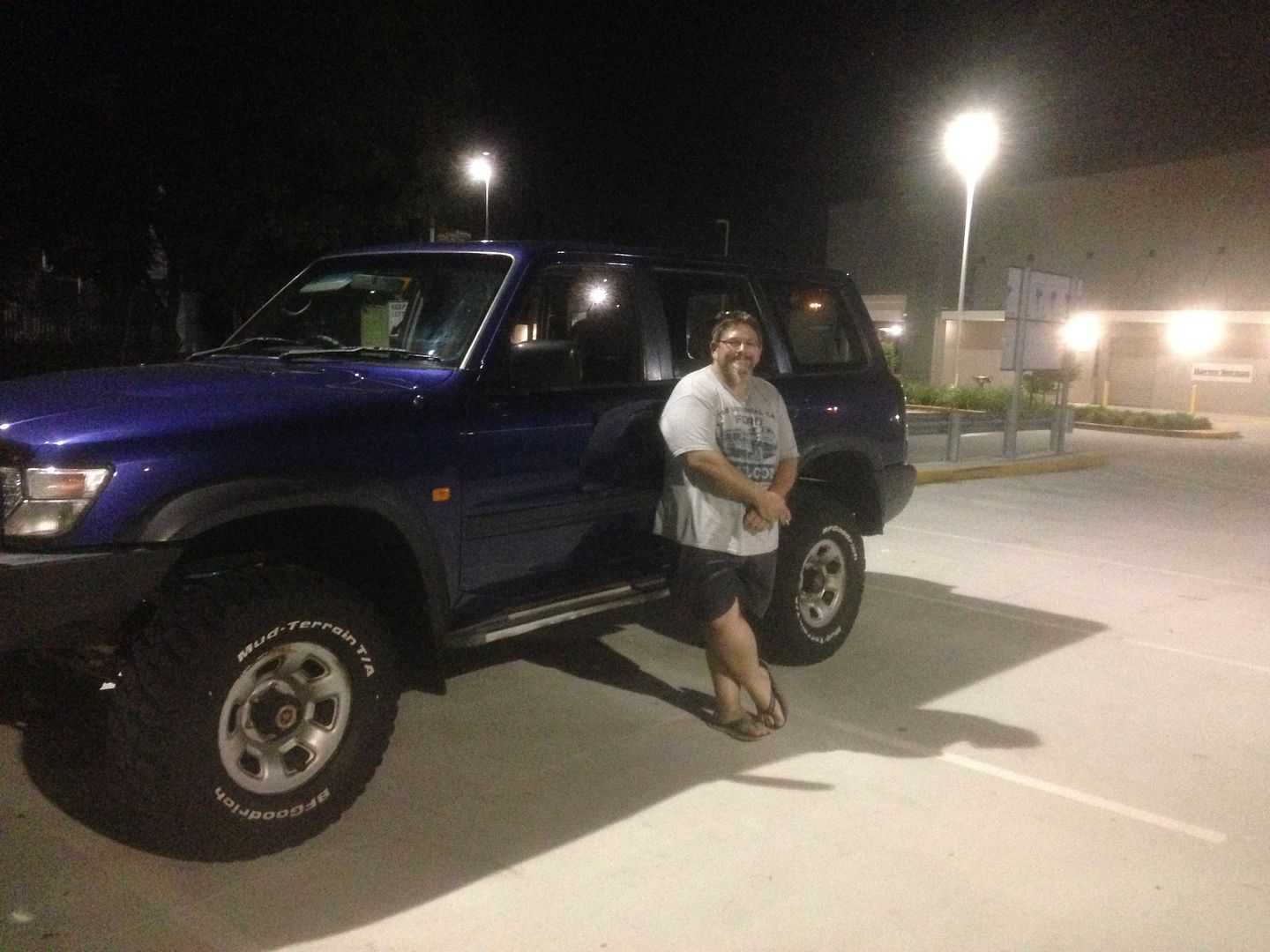 First job. Take it to the best mates place to show him and sneakily fit my driving lights to it while the girls are inside having coffee.......................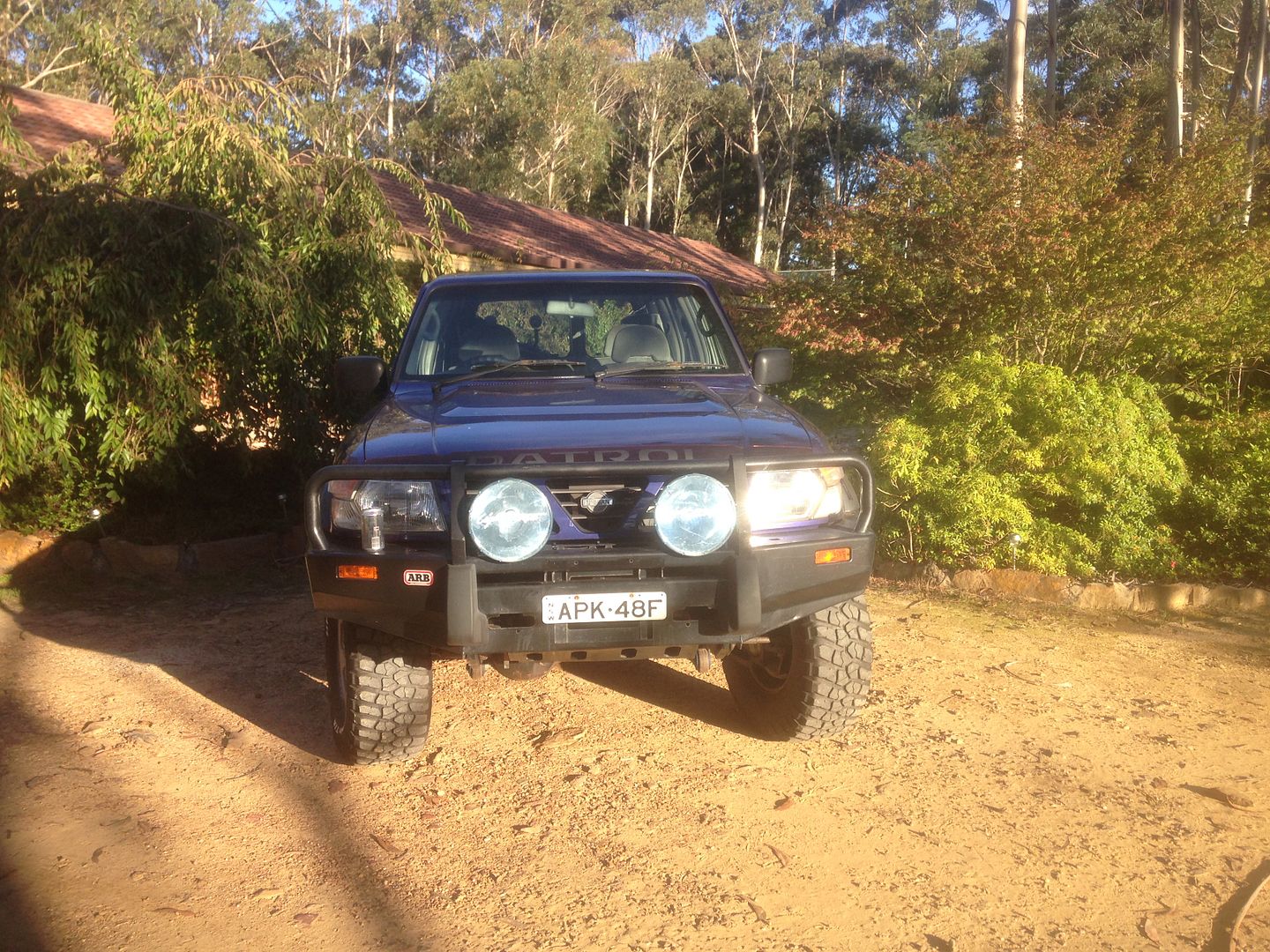 Getting ahead of ourselves but this is one of the parts purchases for it as well. This will come into importance over the weekend.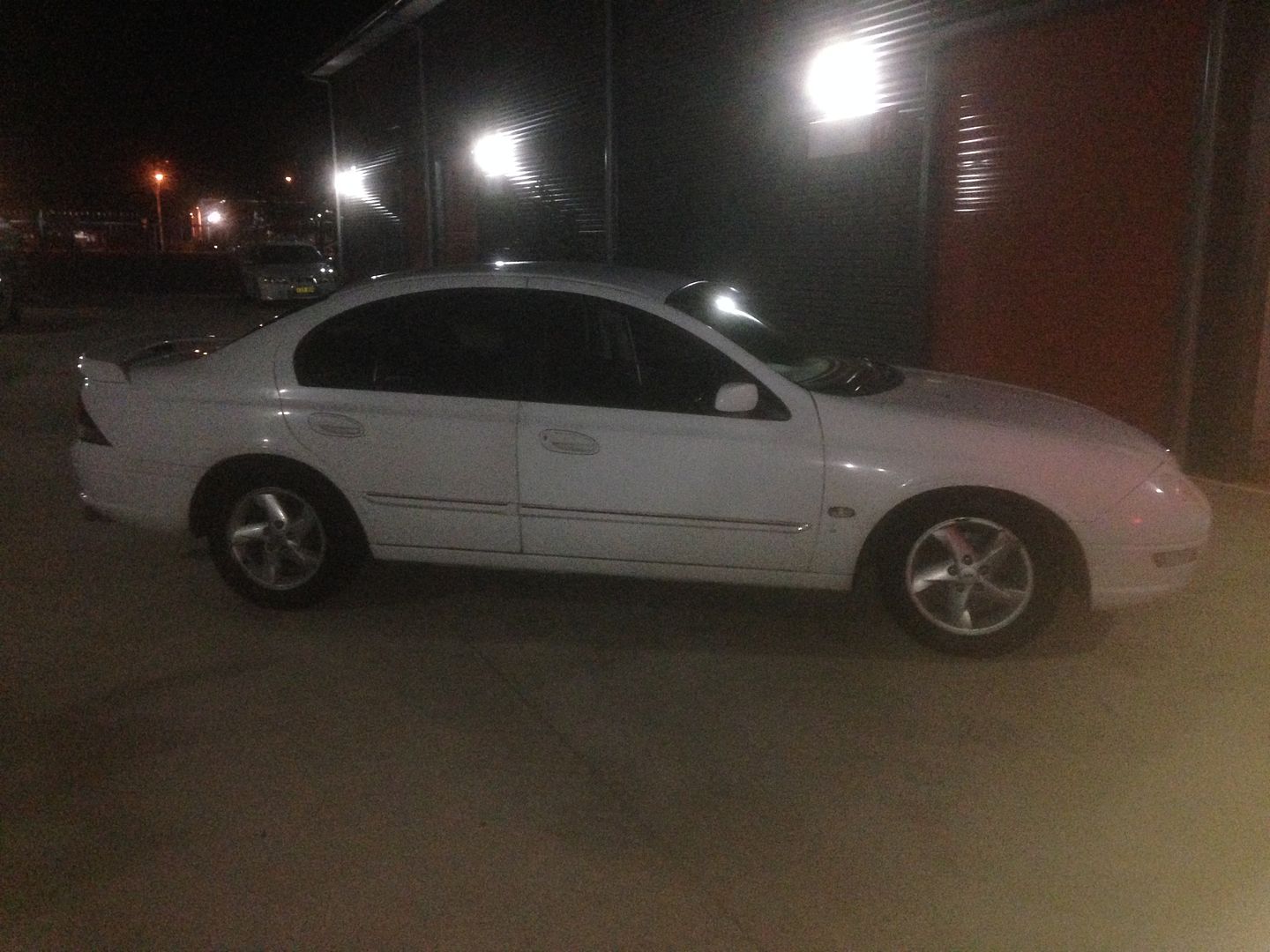 AU XR8 Option 20.
_________________
xr6turnip wrote:
More people paid for a ride in a VT commodore then an AU Falcon so the VT is superior.
Based on that fact my Mum is the best around!
Last edited by Matt_jew on Sun Dec 28, 2014 5:37 pm, edited 1 time in total.