So, its christmas, The car made it this far this year without me bending it or someone else hitting it..
So I thought I would lash out and purchase some new boots for her.
The old...
The new..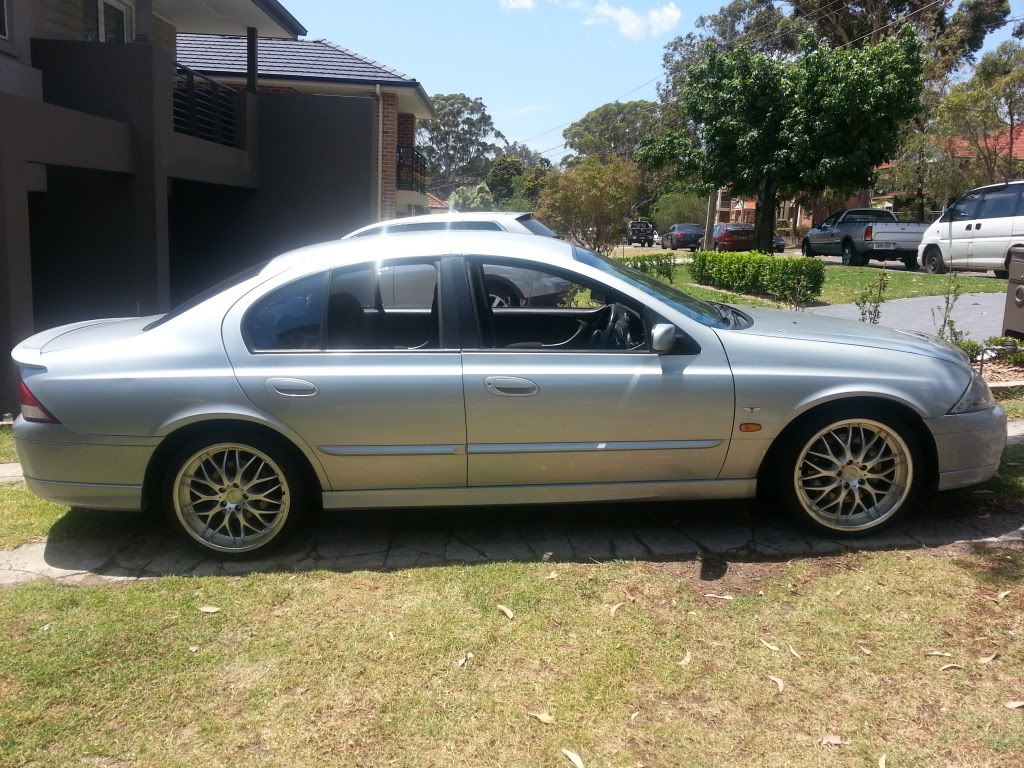 Nice set of Speedy Cheetahs 19's.
Now, something tells me I need to pull the brakes and give them a good clean up and respray, perhaps its because you can actually see them now. they are only 330mm but I still want them to look the part.
Colour for calipers? Stuffed if I know. Red is overdone, thanks to every boy racer wanna be brembo owner out there. Yellow, um no thanks, its not a porsche..
Not silver, not interested in constantly cleaning them..
So what colour to go for?
_________________


I have a car.