Hey, thought I'd start my own thread now that i picked up my new ride.
Its an '03 BA Tonner with 4spd Auto (floor shift), and the best bit - 5.4l 3v with LPG injection
All i've done so far is bring it home and take the sides off the tray.. Will be doing bits and pieces to it over time so watch this space..
Anyway here's some pics and i'll get some more when this dam weather clears up a bit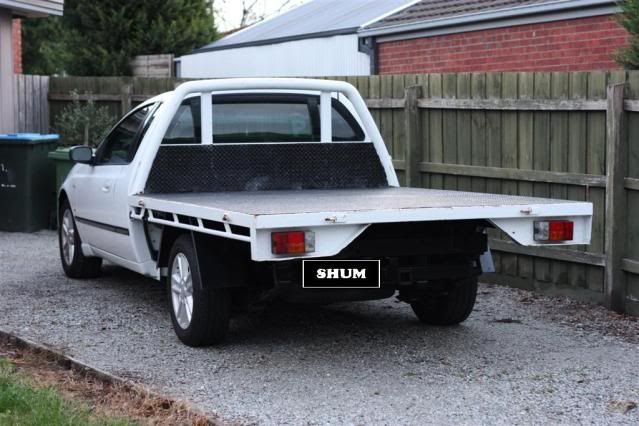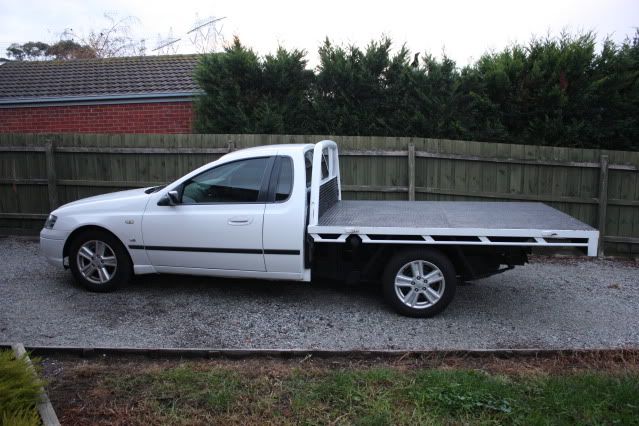 Mods to come -
Wheels
CAI
Lower it a little
Audio system
LED tail lights
Re-Spray tray
Last edited by Shum's EL on Tue Aug 25, 2009 5:18 pm, edited 3 times in total.