Hi Im looking at installing A FG steering wheel in to my XH can you give me any more details on doing it.. I already have the AU sterio controls in my XH...
No worries mate...
Cruise buttons modify basically exactly the same way...
The cruise buttons I reckon would work on a BA as only on resistor is different and its basically within the 5% tolerance I guess an SMD resistor would have...
The radio buttons are massively different...
Recap on the BA ones then under it the FG ones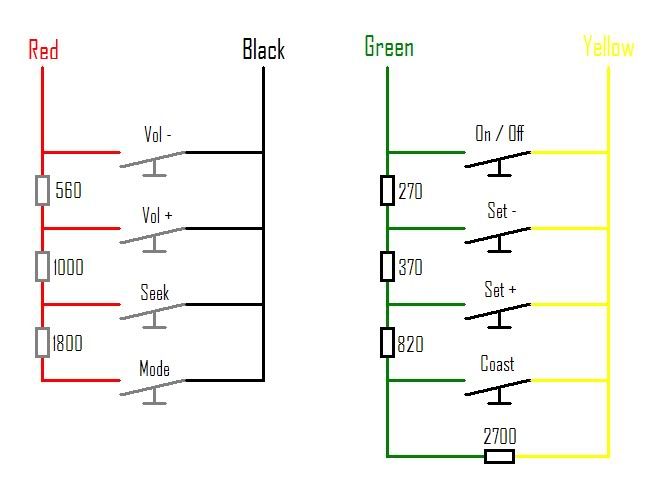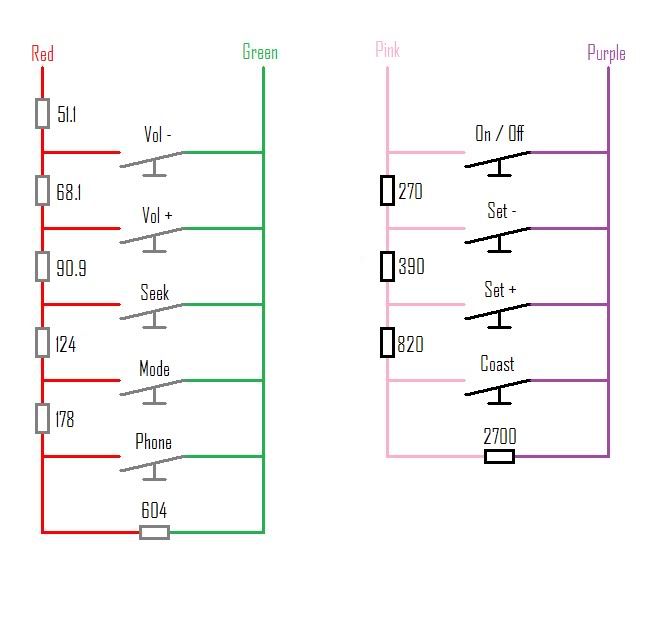 And this is the mod to the cruise side to work with EL cruise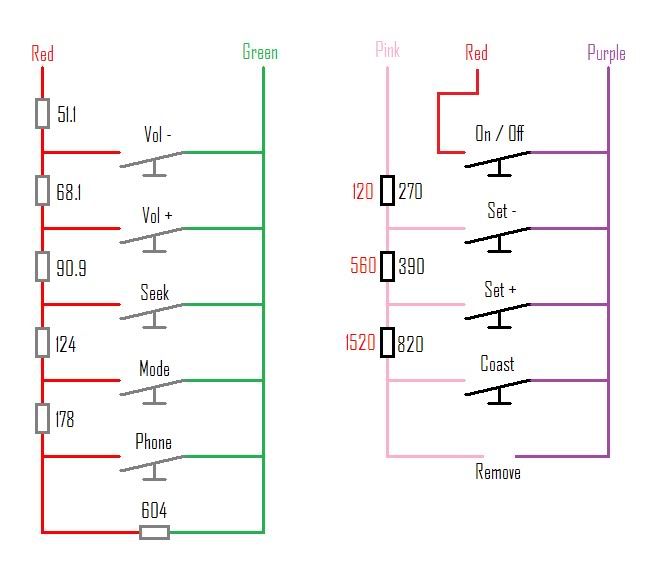 One should note the two red wise are not connected... The red wire for the radio buttons is the sense into the PAC unit I have... The red wire on the cruise is the horn wire colour used in the buttons too... Pink will be send (basically just a ground) out of the cruise module Purple will be receive (sense)...
The spare bung in the cruise switches I am considering for one of two things...
Option one is to cycle the digital read out in the NL cluster I have to go in... Thats if it will stay in diagnostic mode once you enter into it... The you can cycle while driving to see various info without reaching through the wheel... Other option is as a cruise "off" button, but I may make up the flip flop so the one button works as on and off (something I still haven't found the motivation for...)
So thats it for the moment... Done enough study on it for tonight... I know where I stand now...
Cheers,
Tim