Well... Update time...
Been a hugely busy start to the year... Been a million places for work and staying away from home, had weddings, holidays, and all sorts of other time consuming events to attend to... Getting back into car stuff nowish, and these are the bits and pieces I've made up since the last posts... Bought a cheap a** CBR125 to save money on fuel for around town errands and to/fro work travel... Super fuel efficent... So it's received some treatment... Bit of TLC and a power pipe... It'll make it easier when the red car comes off the road to strip and fit to the silver body... It also came in handy when the wife's BF s**t the turbo on the way home from the South Coast... Rear bearing collapsed and wheels hit the casings... Made a horrible noise when I went to accelerate off... Got towed home (long day)... All fixed now... But she was in the red car for the week while I was on the bike... Thinking because the old owner hacked the metal oil line to make it "easier" to change the block filter, he got steel into the restrictor and started the end of it's life... It did 230,000km...
Intake elbow flange and pipework Mach I... Involved cutting up a an aeroflow 4" 135degree ally elbow and ally pipe to make the following... Once I started sitting bits together I realised the tb end was too tight and tried to shorten the radius up a bit to allow more clearance for the tb blade... I got what looked like a good amount of bits tacked together and took them for proper finish welding...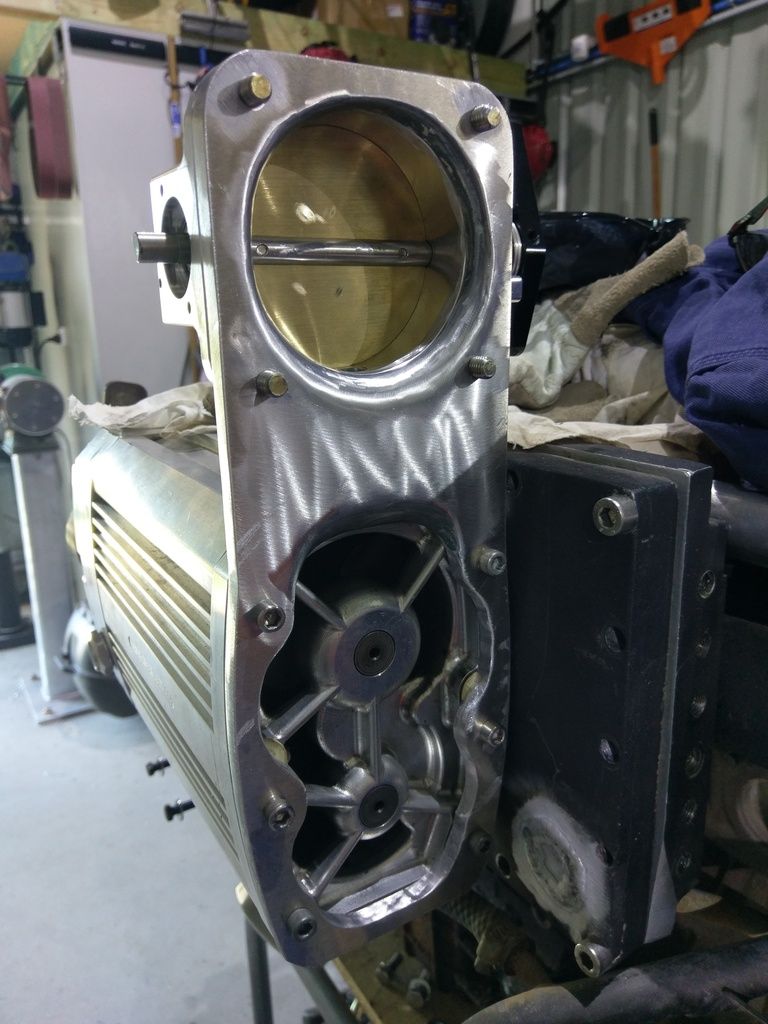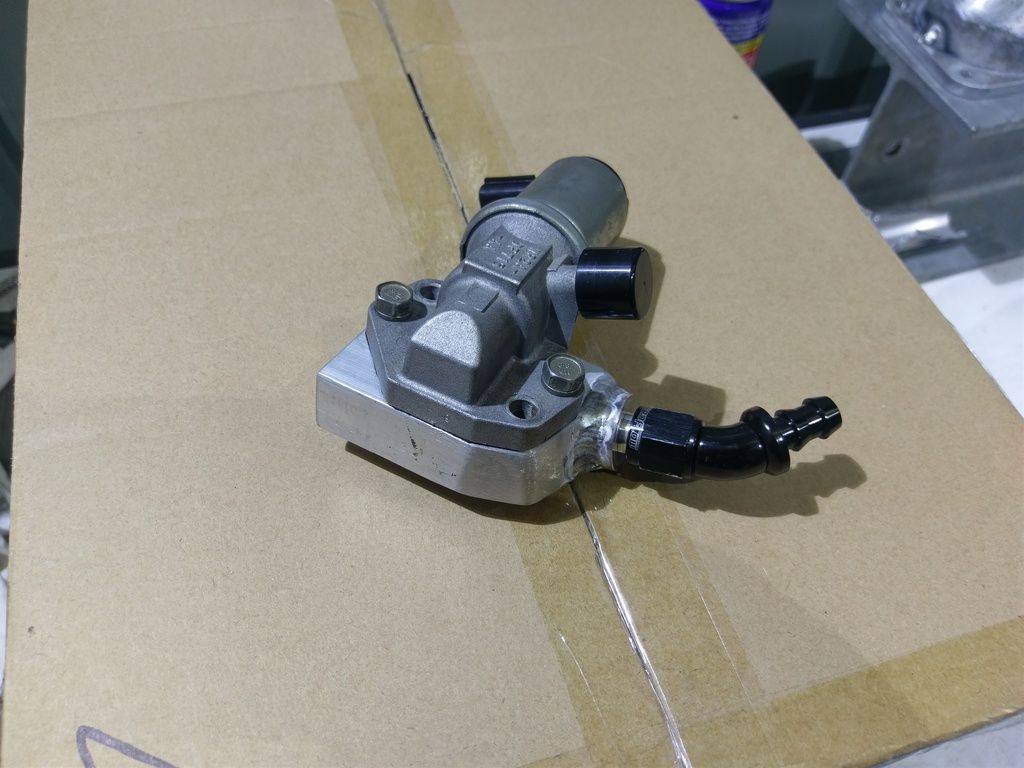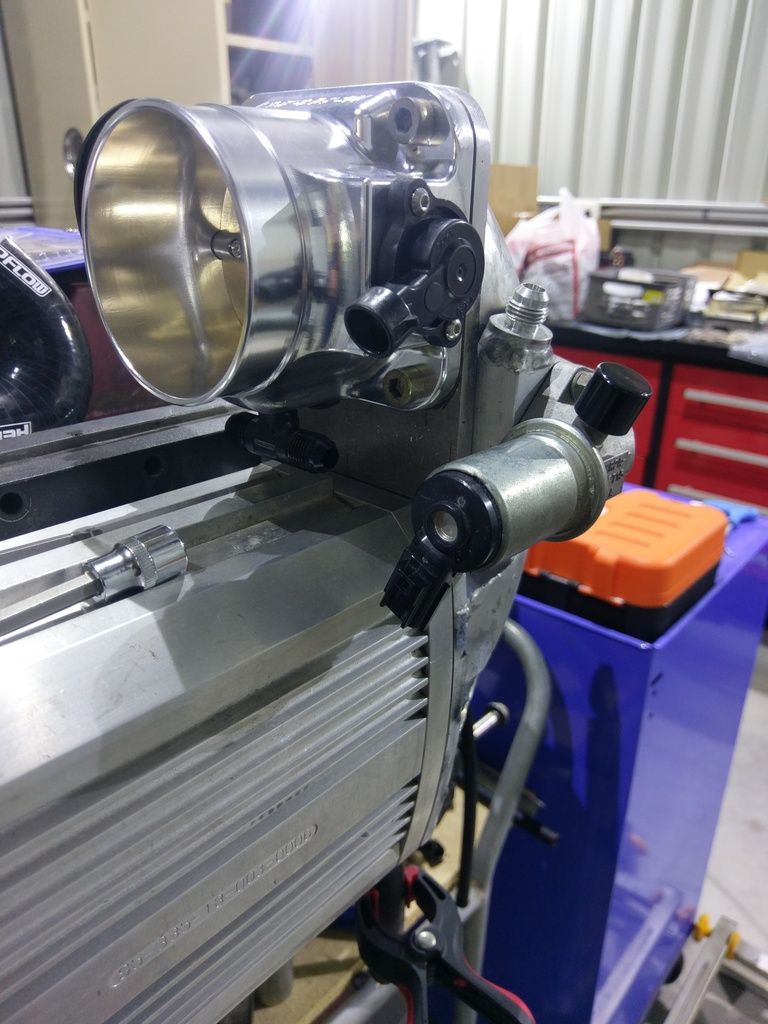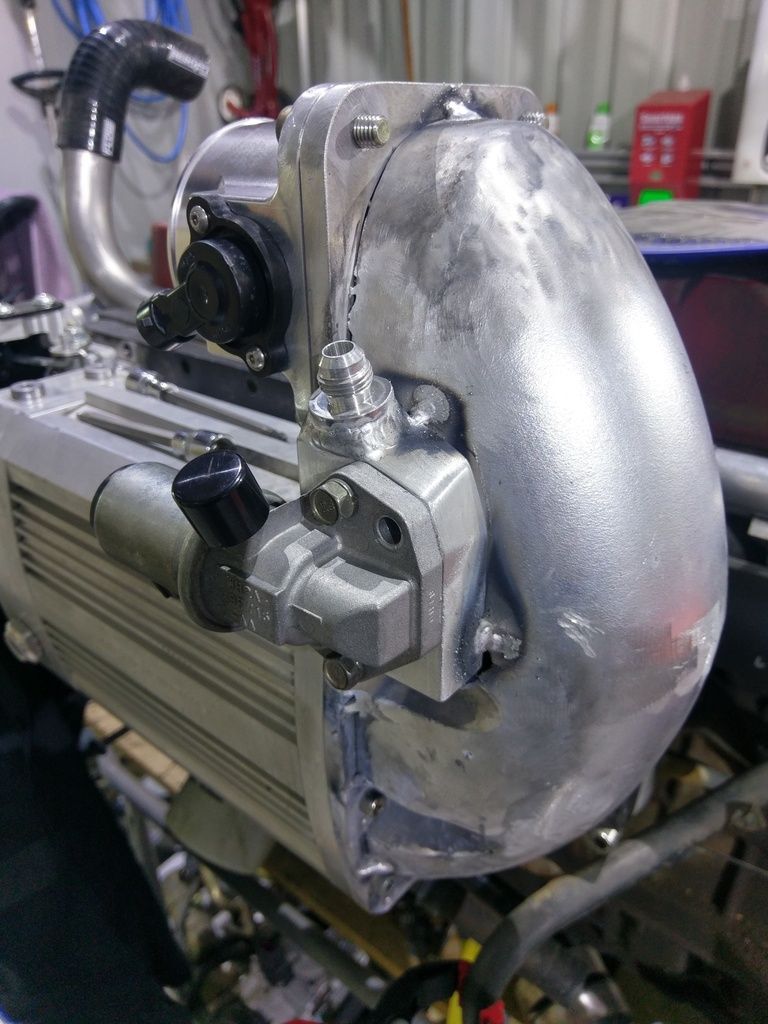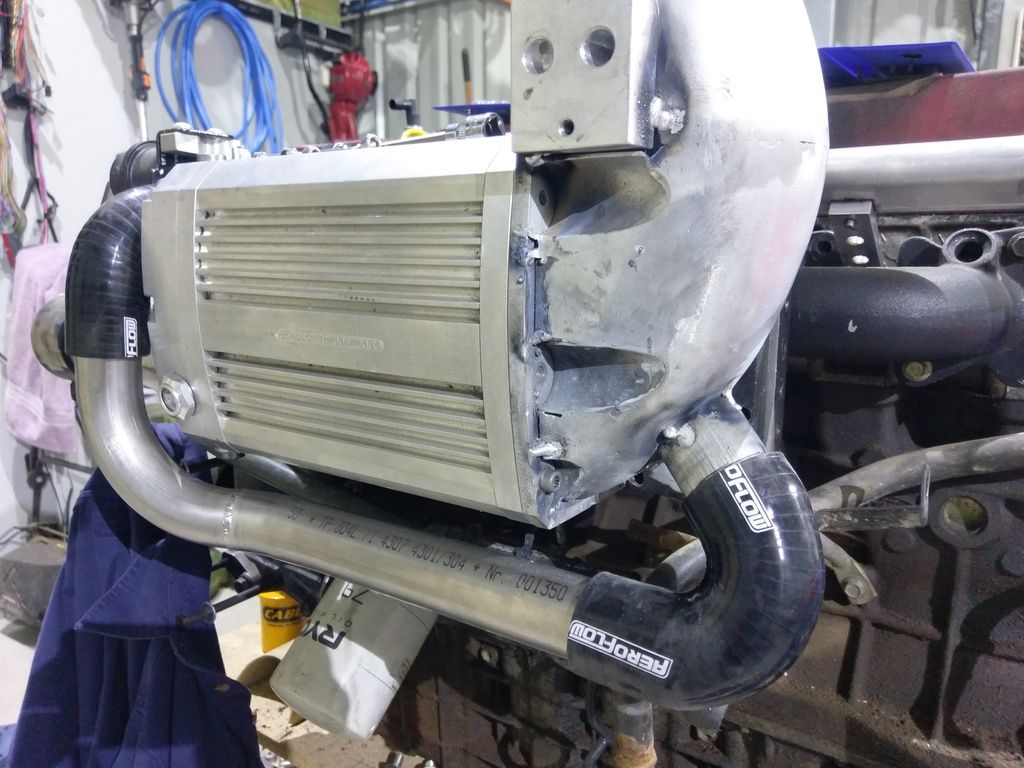 Once I'd had it welded and polished up I decided I still wasn't happy with the TB end... It looked pretty horrid and that's the part you'll see on the motor so set about fixing it... Used a half donut from aeroflow as the radius is much tighter than a mandrel bend... It's being finish welded now... Enter Mach II (note the comparison photos of old to new)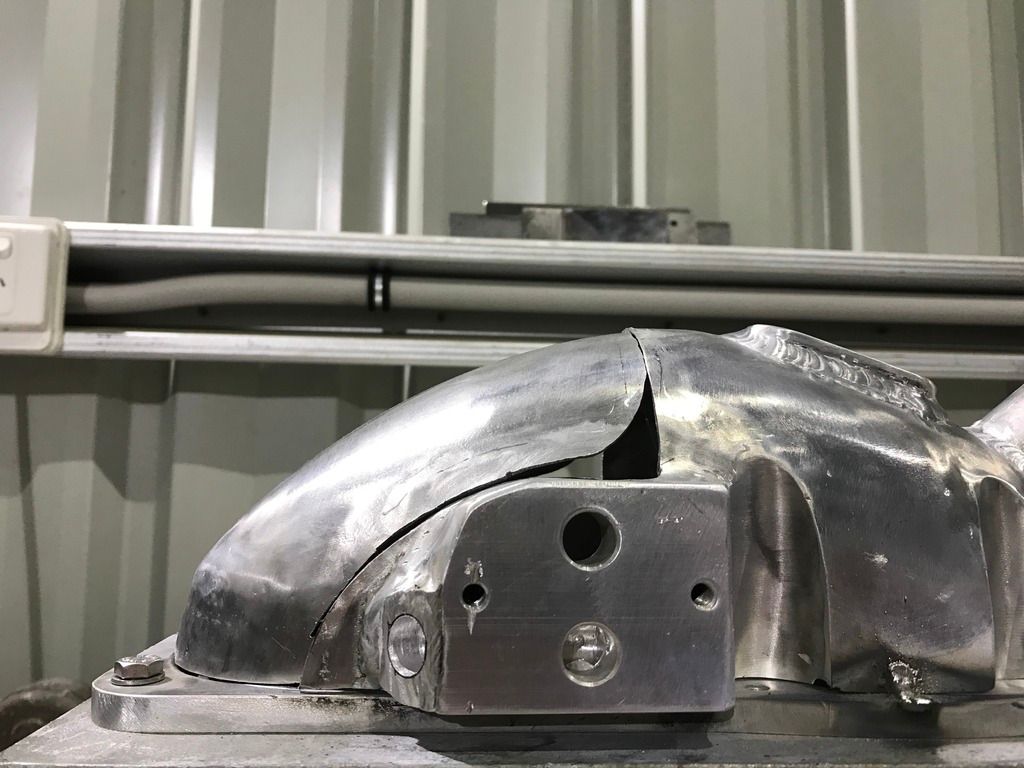 So that's where that stands... Will get it back and grind the welds down again... Fix a couple of damaged parts on it... Sort out a throttle cable mounting and get it welded on... We'll get there...
Win on the AU2 booster... Grabbed the alloy spacer of one of my spare XR dual diaphragm ED boosters to see how close the AU2 one was to fitting the ED holes... Turns out not much... Two holes on the spacer were slotted and I never knew why, turns out they suit the AU booster... So this bracket will make the perfect template to modify the ED firewall to suit...
Starting to think about engine mounts... These are some Imprezza bushes that matched the measurements of some heavy walled pipe I had lying around, according to the Whiteline site at least)... Turned up and they're 4mm bigger OD than what the website says, rendering my pipe useless... So I went to an engineering shop and they had this bar/pipe offcut, so old mate was kind enough to part off two rings on the lathe and charge me nothing because it was an offcut of useless steel... Winning... Nothing will break these engine mounts when they're done... Will make up some block plates out of some spare sheet I have and use the silver car to drop the au motor in and make up the rest of the mounts for a true good fit...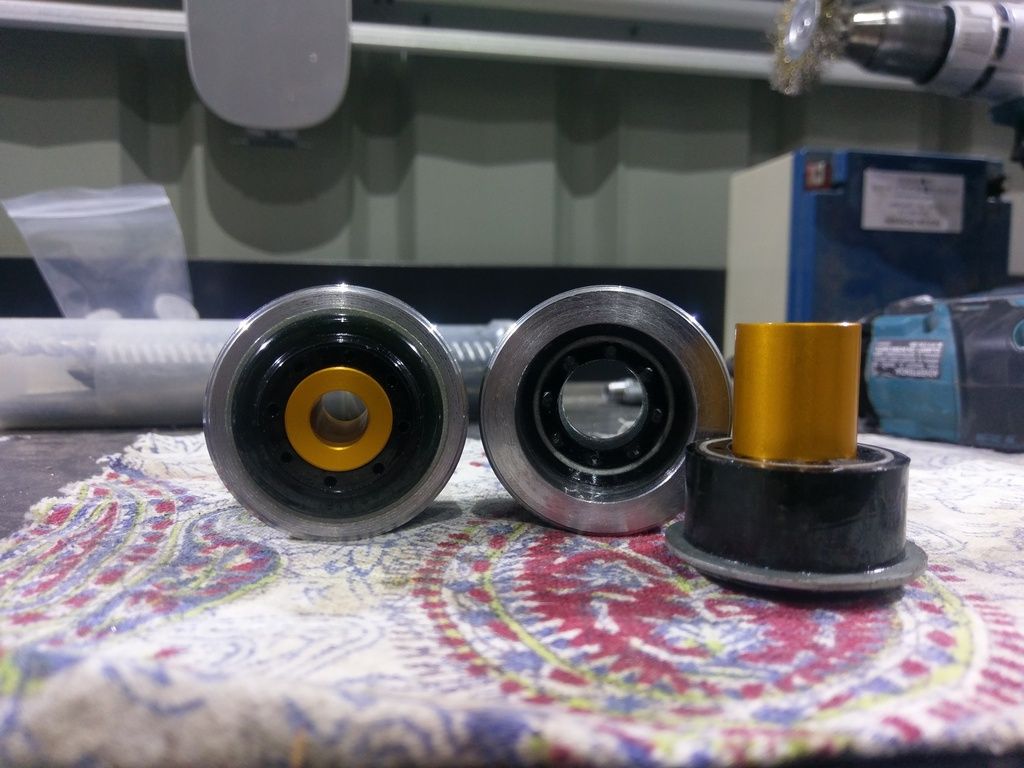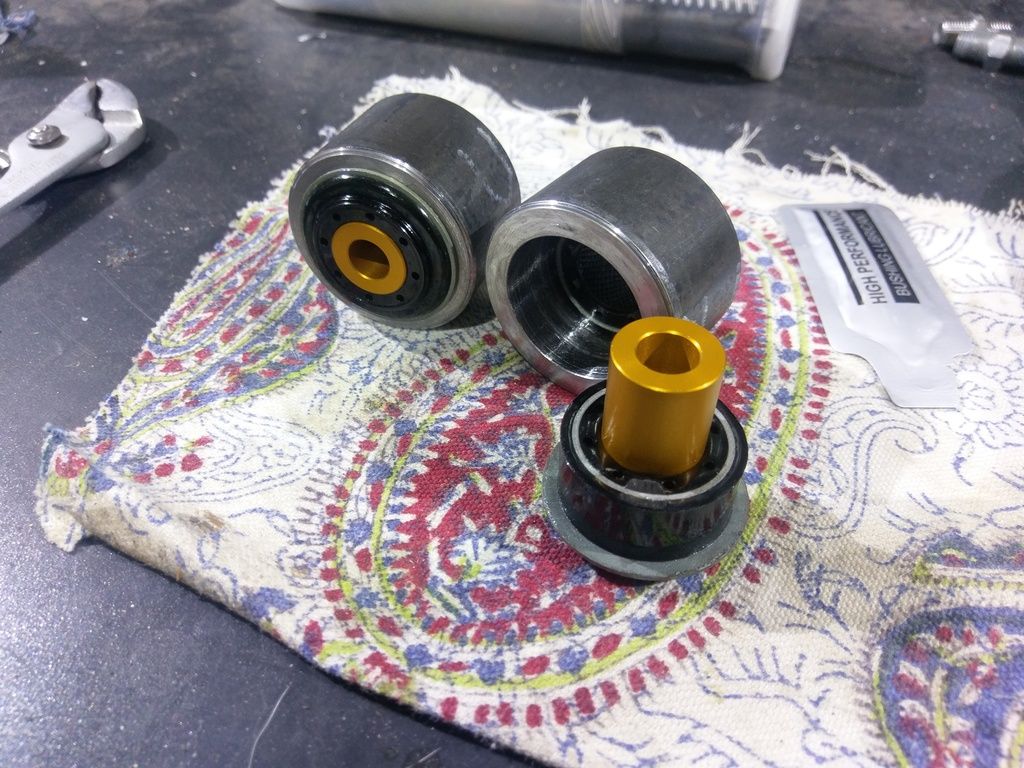 On top of that there is the useless house renos... A bedroom nearly done... Then the front wall of the house and ensuite next... First child is due mid August... So all in all, no shortage of things to keep doing... Been kid proofing the house a little and generally cleaning up and getting organised... New temporary kitchen is in... Bought a Kaboodle (flat pack) Bunnings kitchen over 2 months as we could afford it and I must say, if you're on a budget, they're a pretty good kitchen system for the money... Do a little every week yourself as you can afford it...
Until the next time!
Cheers,
Tim
_________________
93 Red ED 5spd Manual Build Thread

Performance: Complete AUII VCT Wiring & Power Train, Pacey Headers, 2.5" Exhaust, Exedy Clutch, DBA Rotors
Visuals: FG XR Wheel, XR Front, 17's, BA 5 Spd Shifter, BA Ghia Window Switches, NL Cluster
Tunes: 8" Pioneer Sub, JBL Speakers, Clarion Double DIN Headunit