Hey guys. been a while since I have updated my build thread. have added a few bits here and there.
Got the Brembo's on.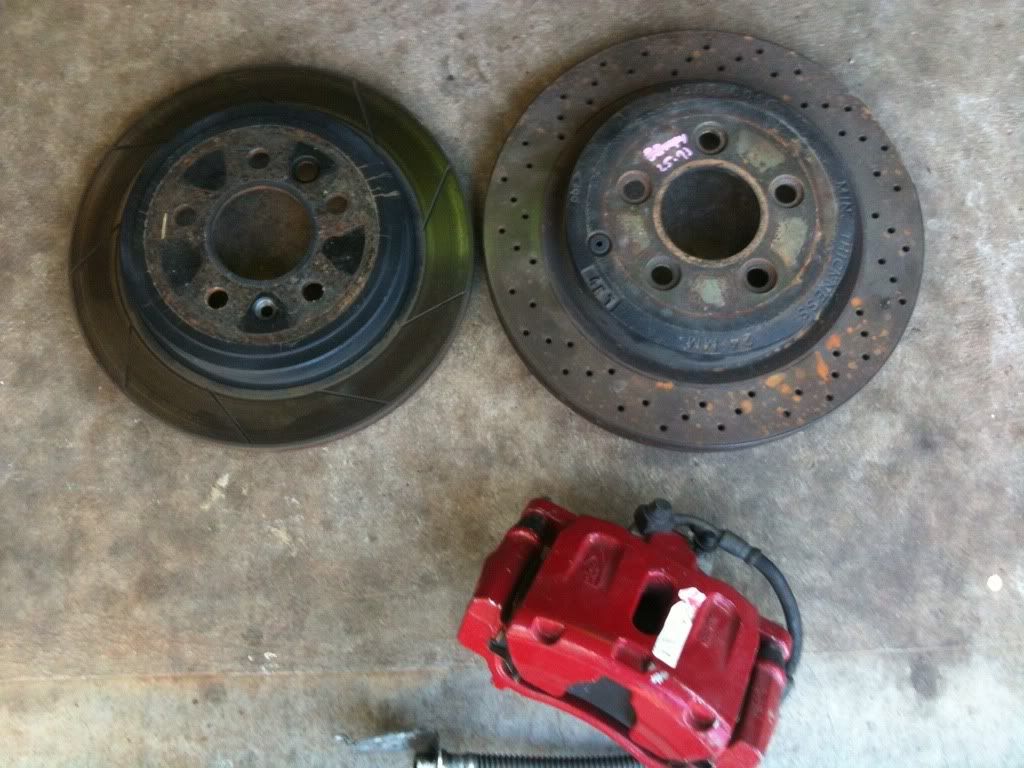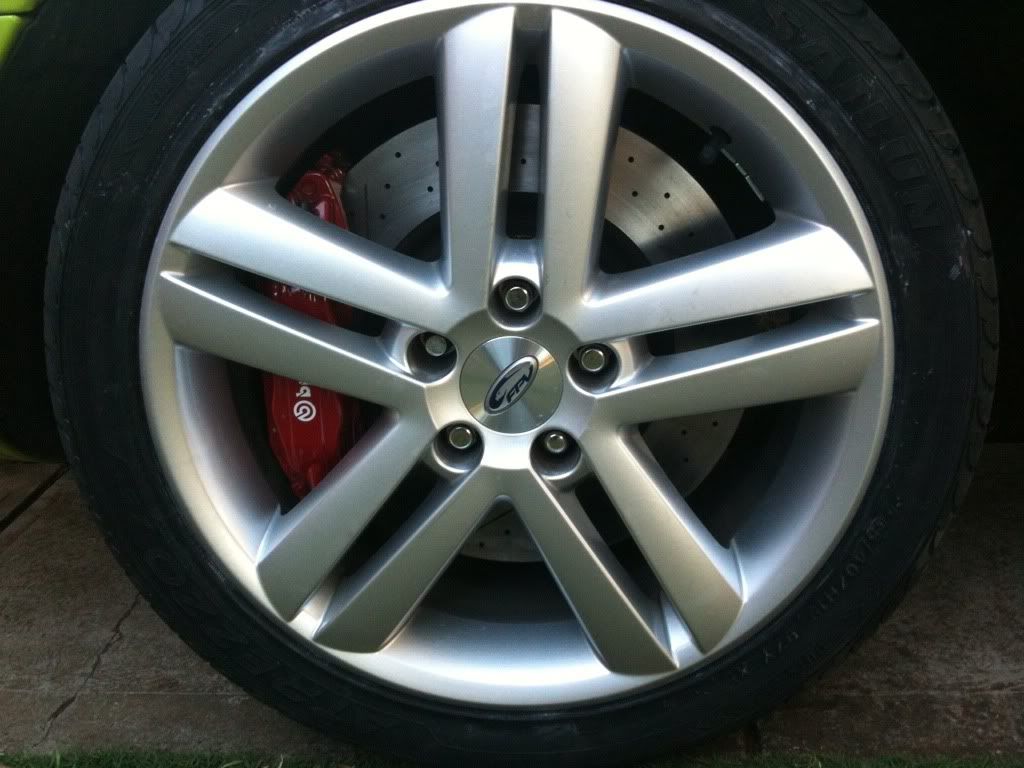 Have also installed an FG inlet manifold and steering wheel. The steering wheel was later removed.
old water pipe removed.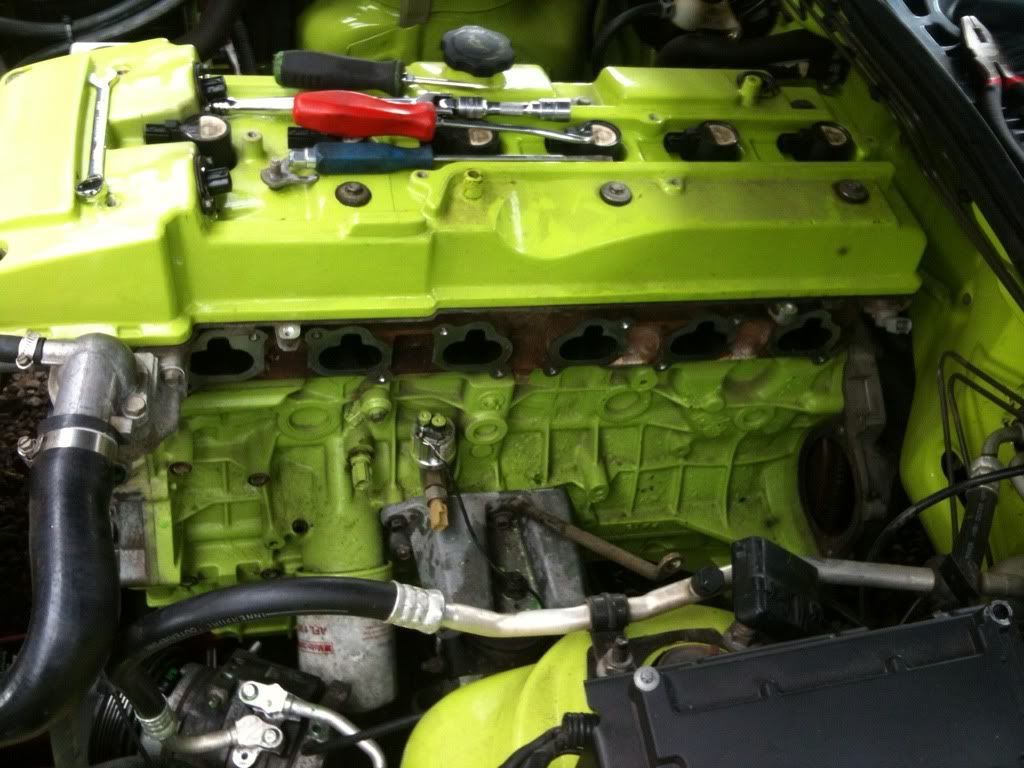 FG water pipe installed.
FG manifold all fitted up.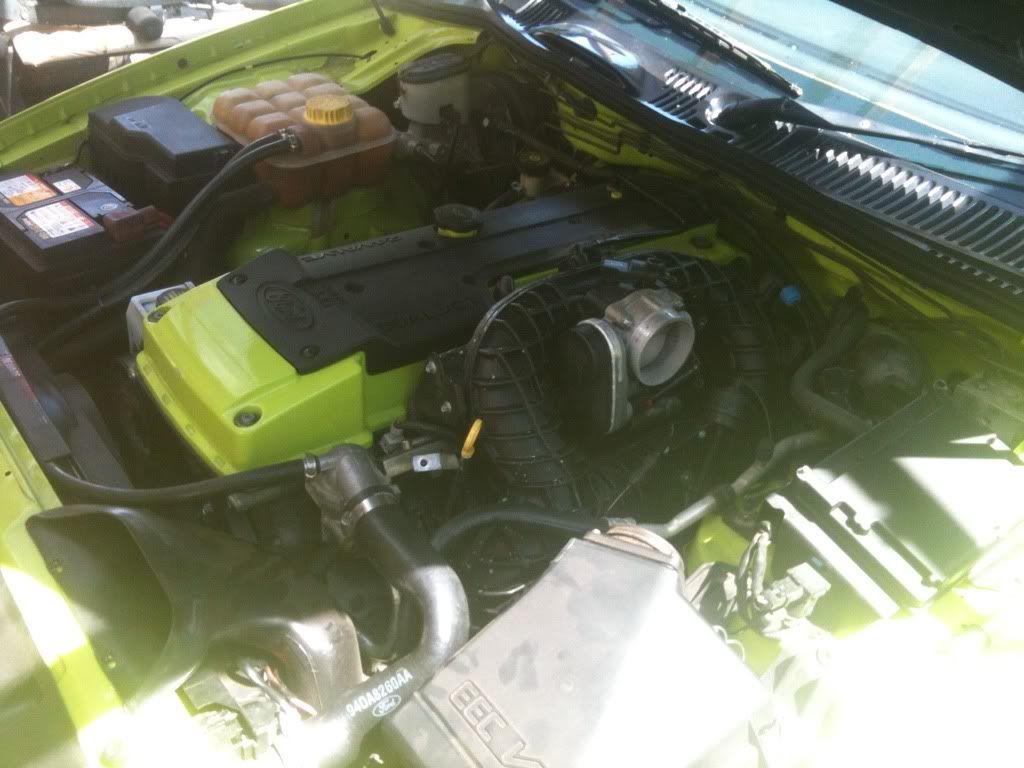 At the All Ford Day here in SA.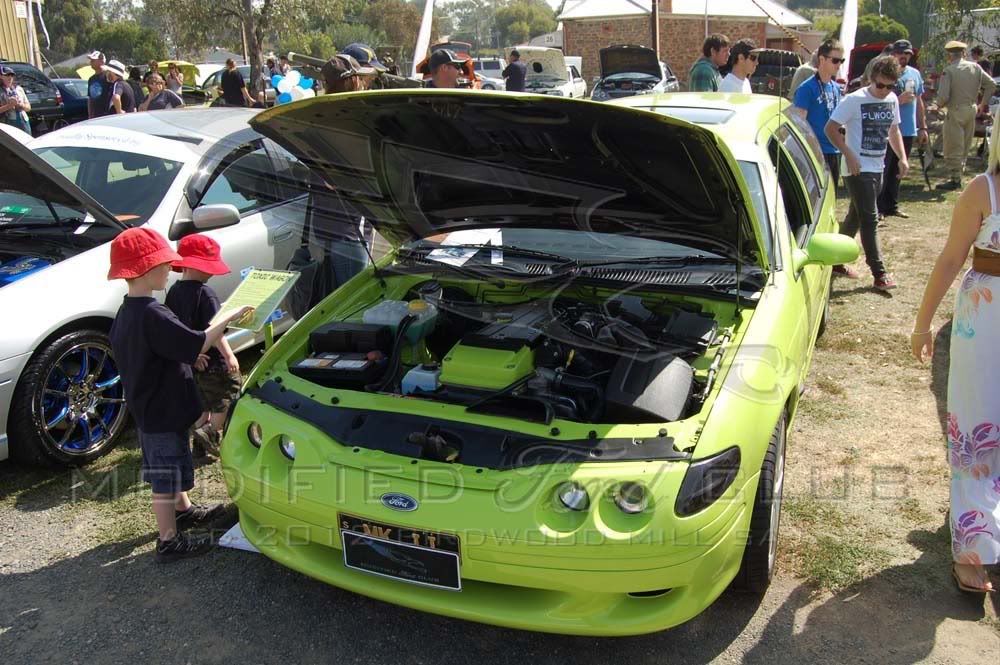 This is going to be my new engine. It will need to be rebuilt because of damage that was caused from the accident it was in.
this is the ID tag from the car it came from.
Have started getting replacement parts for it. Got the rocker cover back from the painters the other day.