Ok first up turns out the gtech in the el has s**t itself giving some way out readings so unfortunately that means i doubt it ran 111mph last week, thought it didnt feel that quick. Ive swapped in the one from my red car which read 13.1@115mph when i tested it at heathcote and actual time was 12.9@115 so that one seems accurate for now haha. So its currently doing low 100mph passes which seems right from looking down at the speedo and 0-100s between 6.1-6.6 depending on how good i get the take off.
Anyway ive played around with the water injection and also made an intake to mount pod down away from the scorching hot air. Heres a pic of were the nozzle sprays now facing into the airflow from turbo.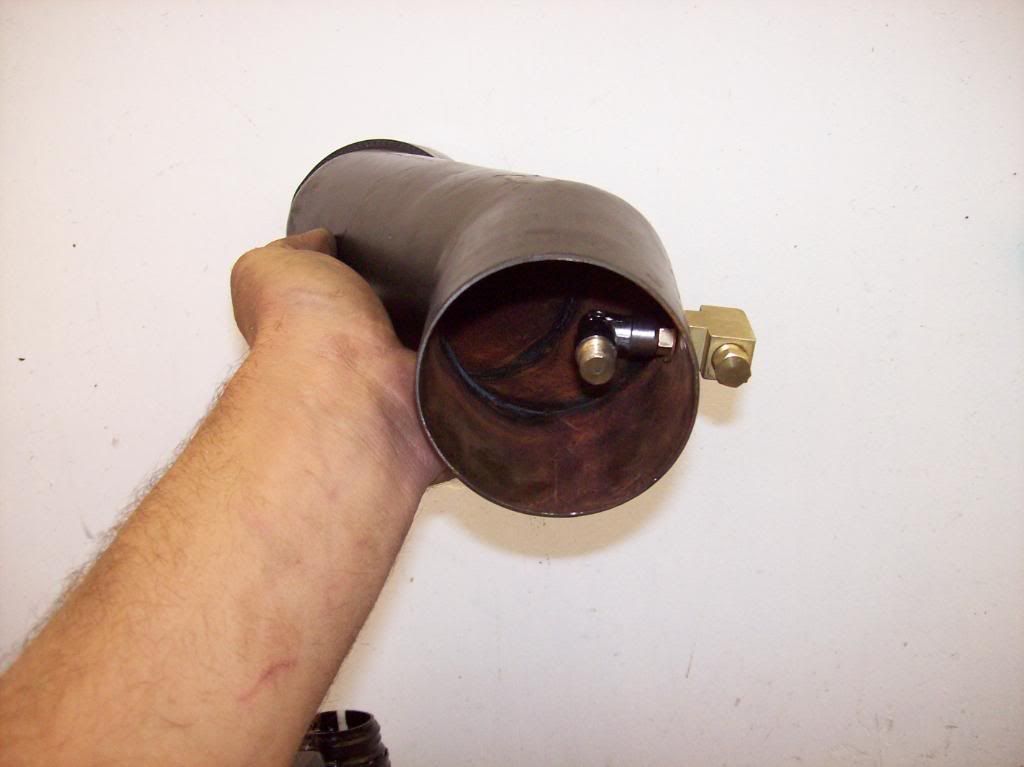 And the intake pipe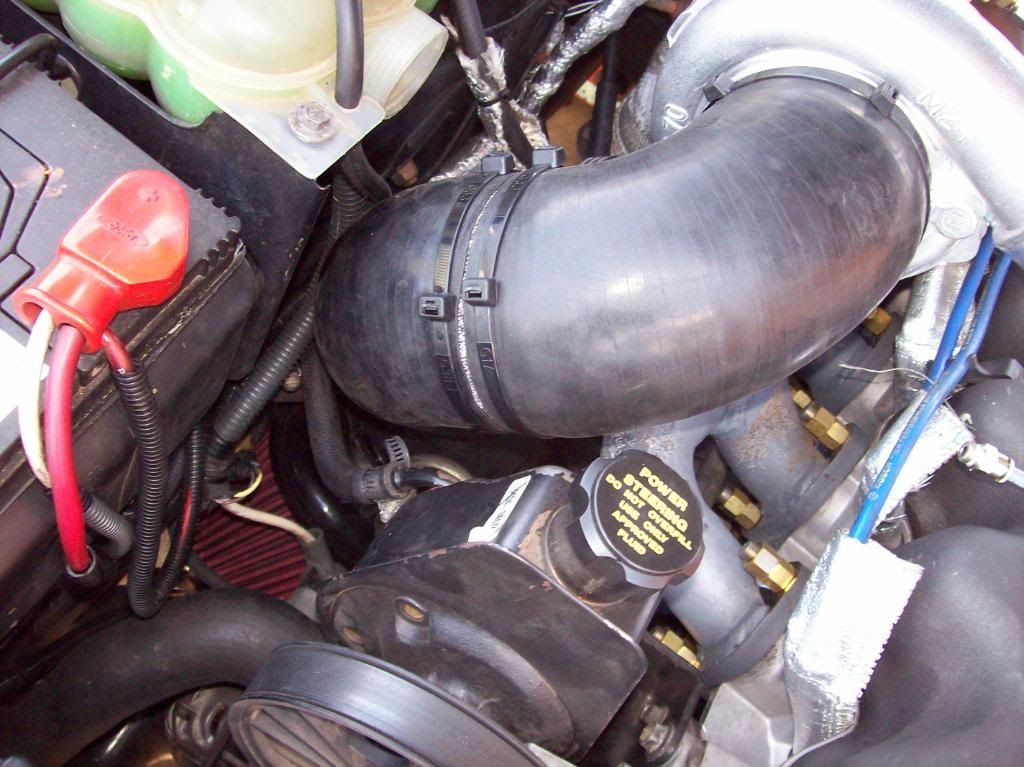 IATs have dropped a fair whack from the new intake and spraying straight water temps are low 40 degrees on a 28 degree day under boost which isnt bad i think especially with such a short pipe for the water to try and cool the air. If i get on it in 2nd gear temps go 70degrees and then drop straight down once the water is activated.
I got some methanol to test with. Mixed 50/50 by volume temps climb right up to 65 degrees with a noticeable power drop. So with my jet (size 760cc min) and combo straight water is working best for now. From what ive read water can absorb the greatest heat however you can only spray so much before the engine bogs/breaks down. With meth you dont get this providing the tune is compensated and you can spray up to 4x the amount which is what gives such dramatic cooling.... so ive read anyway. Might try 50/50 again with 2x m10 nozzles and see if that drops any. Only worry would be the 5L tank would last bugger all may need to use a 20L tank haha.