Got started by sanding and painting the old engine bay, 5 rattle cans later my trigger finger was killing me haha. Looks a bit better than before. I also p****d off the a/c setup and got rid of the condenser in an effort to get more air flow to the radiator.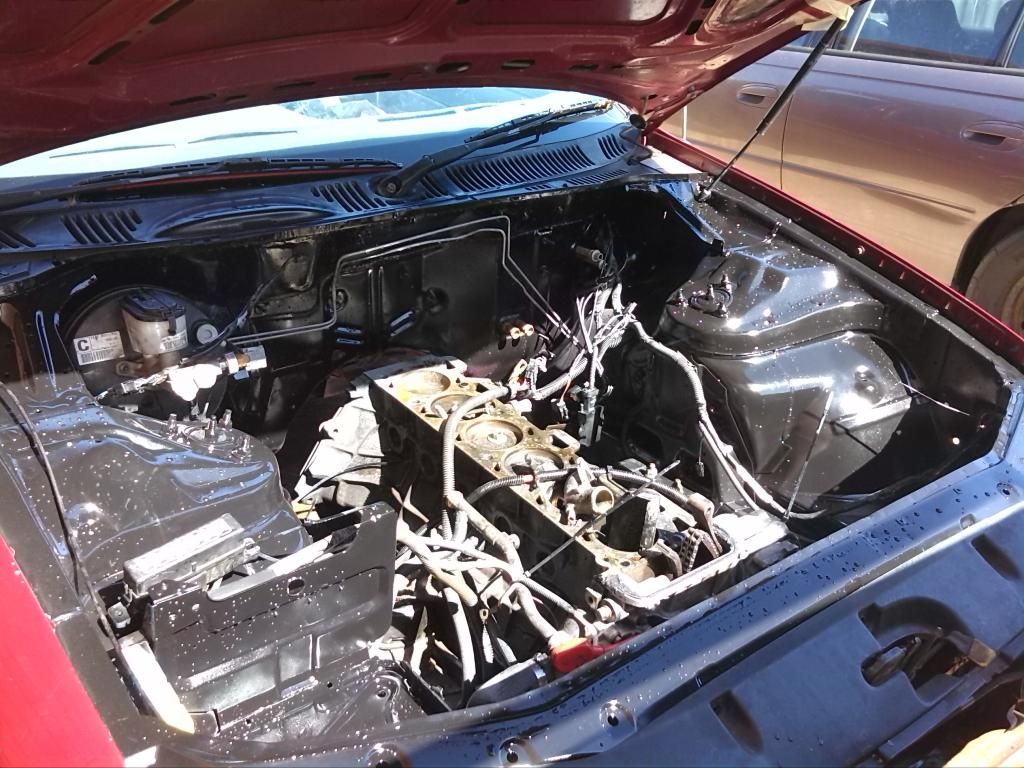 Then I removed the ba wiring loom from the engine and fit the ef loom using the ba cas plug. Took the rocker cover off and set the cam gears 1 tooth retarded which will put them at 3.5d retarded and as close to zero without adjustable cam gears. White marks on the chain are factory settings.
Then the old blown up motor was removed, the ef mounts fitted to the ba motor, cut and modified the kframe.
Hooked up loom, map sensor, fuel lines and ef coilpack. Started first go and seems to run ok!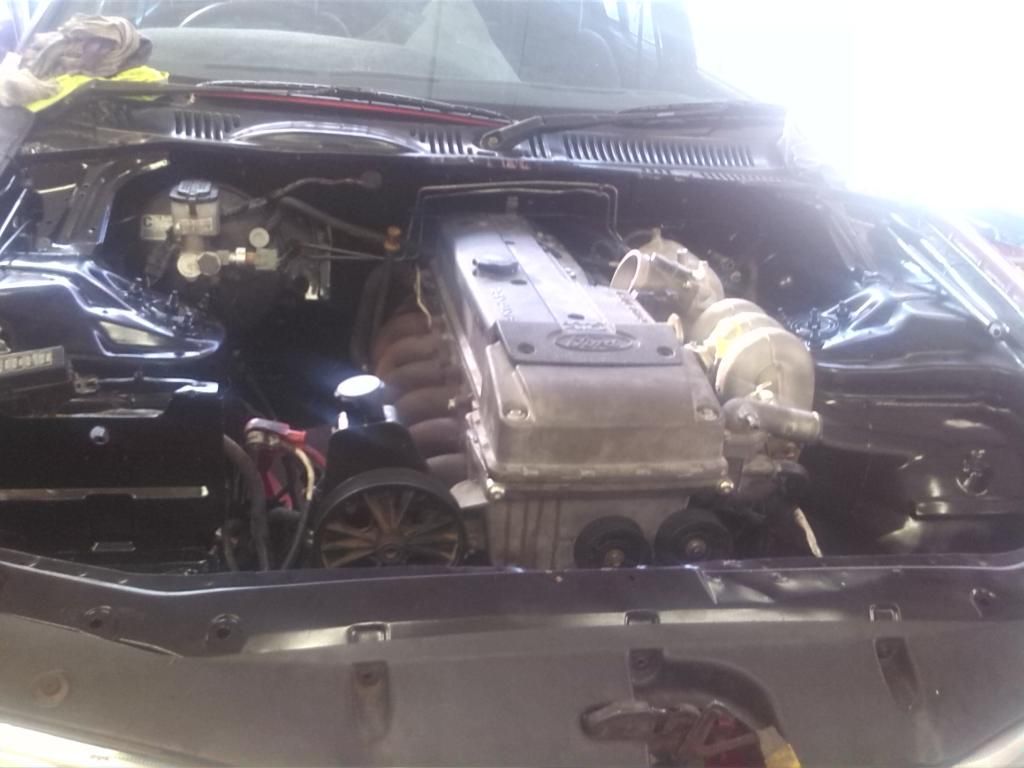 Need to redo power steering pump brackets so its supported better the alloy mount snapped off first start haha thought it was a bit to thin oh well at least its running already.