Been a while since an update. Finally tracked down a ba egas motor that had good compression in all cyls. These motors have the thicker rods and 10.7 comp and will handle more boost than the n/a motors. Put it in to find issues with dropping a cyl randomly under load. Swapped lifters and rocker gear as well as cams from the original known good motor. That still didn't fix it. Turned out it had 120+psi oil pressure causing lifters to pump up. All this has been non turbo as I had wanted to fit our new plenum n/a to see the changes. Thinner 5w30 oil from 15w40 has fixed the issue 70psi hot oil pressure now.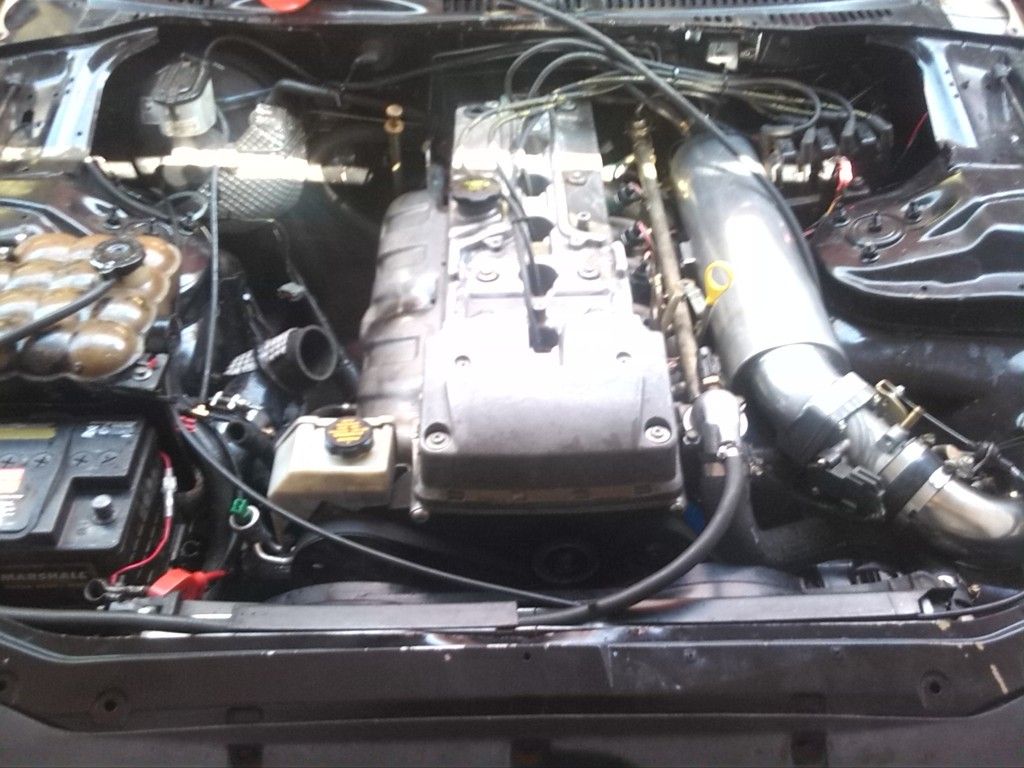 Anyway once lifter issues were sorted and a quick tune done it run up a consistent 150rwkw with no mods still using factory exh manifold and crappy xr6t rear muffler chopped to suit (green run bbm butterflies working, blue run bbm butterflies wired open). Bolted the plenum on, new throttle cable setup to suit and it now runs up 165rwkw with no tune changes, purple run, left strapped down same overnight, same ramp rate etc.
Then we retarded the intake cam one tooth and it ran up 171rwkw, red run. As you can see doing that trades a lot of low down power for just a little more up high and peak power is pushed out to 5750rpm.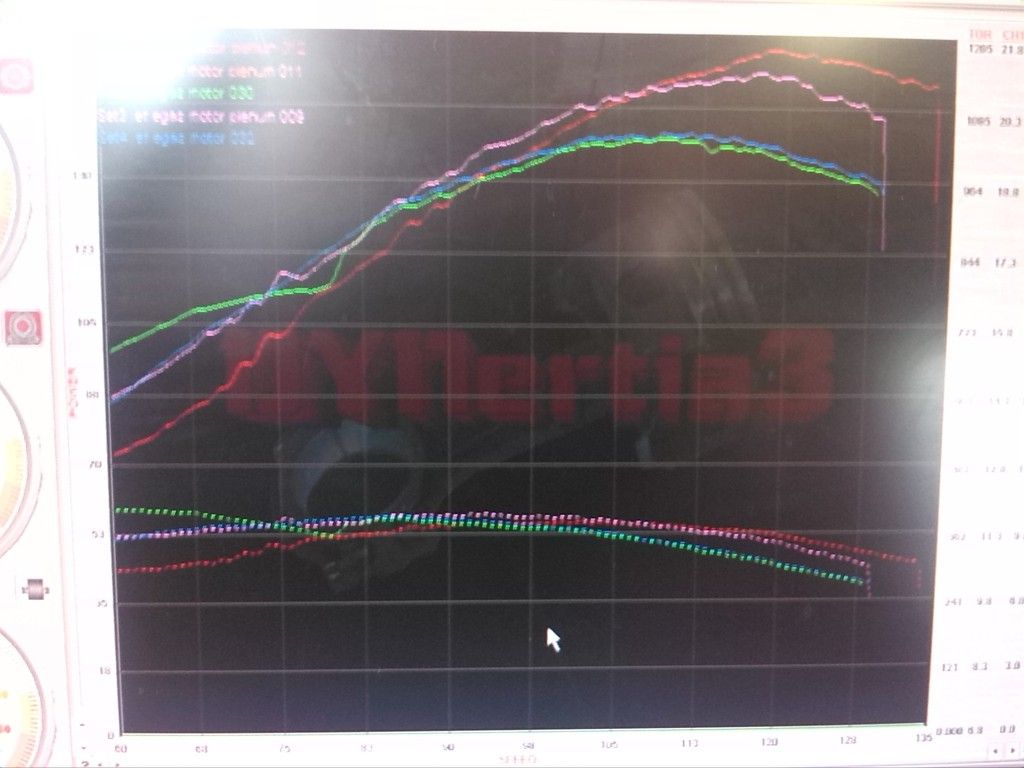 Probably put turbo back on next once ive got bigger injectors.