Back in Feb i bought this old girl for $1600 from a local car yard. A 1991 EB Series 1 Falcon 'S'. 4 speed, 3.9L MPEFI. I drove it and fell in love with it. It was straight but looked like everyone else's EB. Plain and boring. Stock as a rock due to it being an old dudes car. It had 240,000 on the clock. dual fuel, hayman reece tow bar, cruise control.
Here's a pic of it with my previous car. A 1985 XF Fairmont. It was a good car but as you can see the paint went to s**t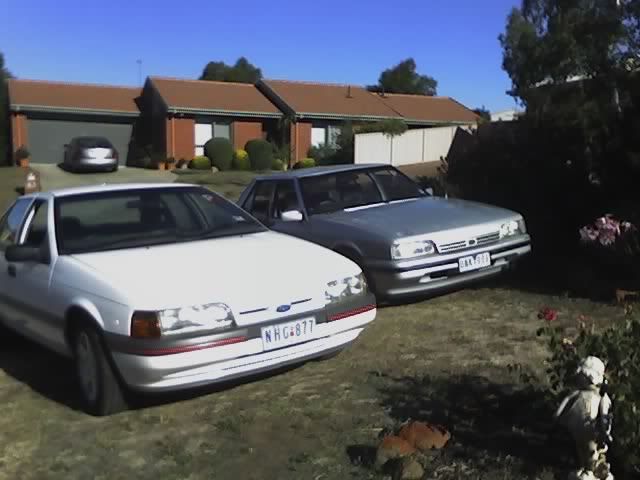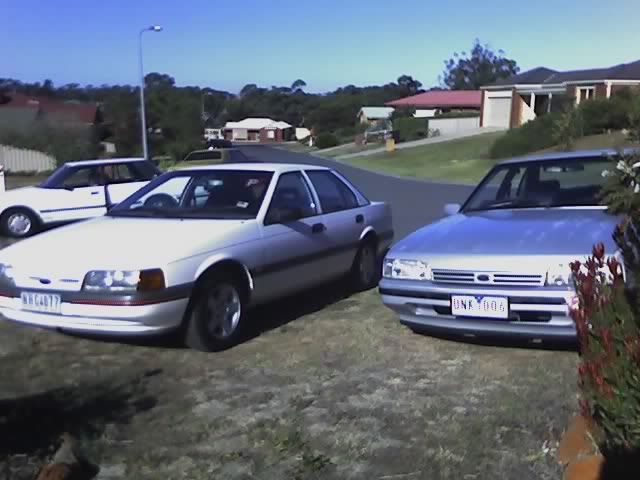 so the mods began a week later. first was the big stereo
Pioneer DEH5950iB head deck with OEL display and ipod adaption
JBL 6 channel 560w RMS amp controls it all
JBL 4" 2 ways in the doors behind the factory grills
JBL 6.5" 2 ways in the parcel shelf
and a 12" & 15" subs in the boot. but thats my secret though
pics when finished
Then came the window tint. 20%
Then i bought some custom headlights and clear front and side indicators
before
after
random pic with my mates LX Torana
Then with help from the mate who drives the Torana and my bro we lowered it with Pedders 2" lowered touring springs. short shaft shocks to come.
i also ripped out the badge. i reckon it looks cleaner
random with my bro's TX5 turbo and mate's VN Calais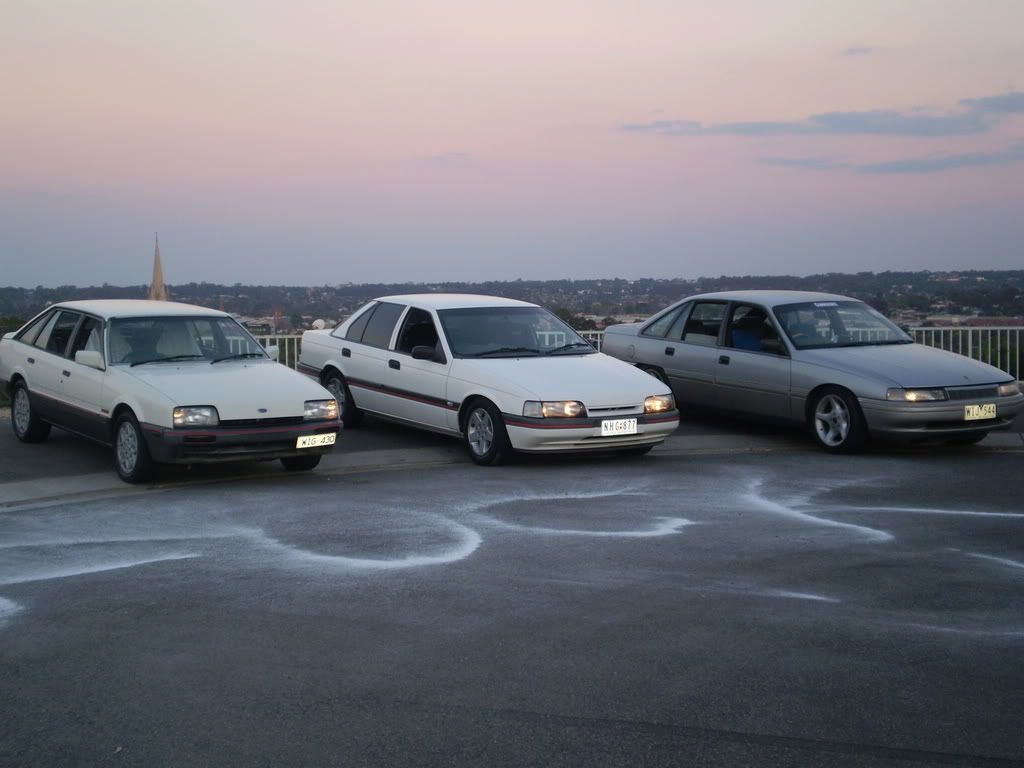 and then on a Bendigo Cruzers night photo shoot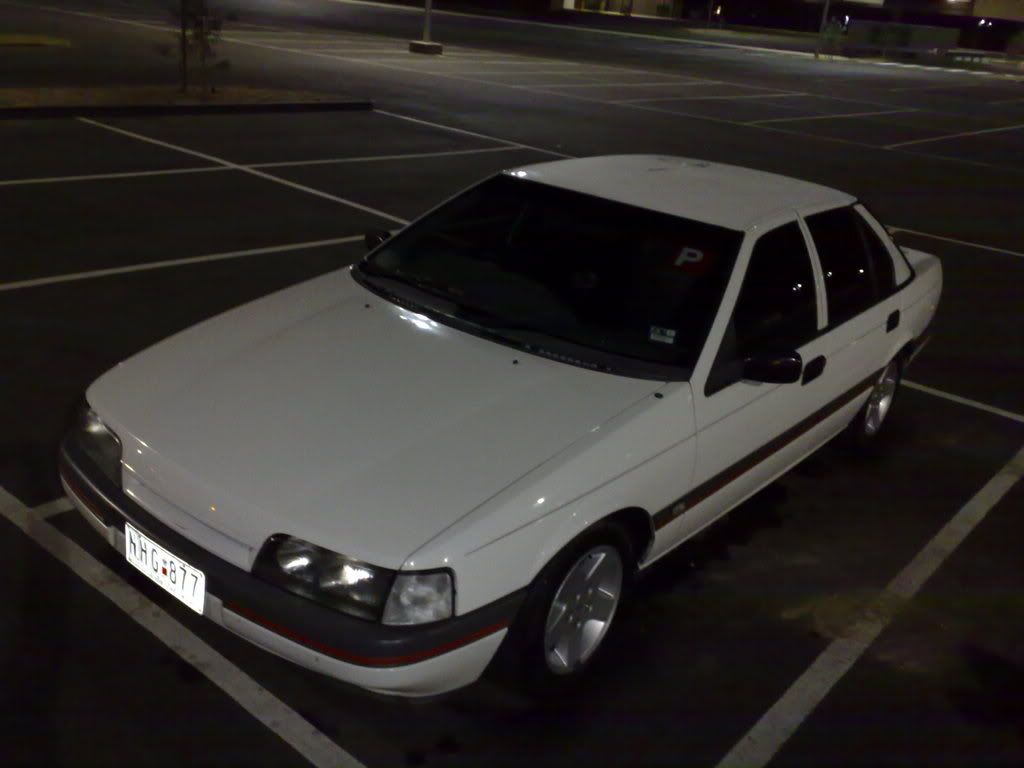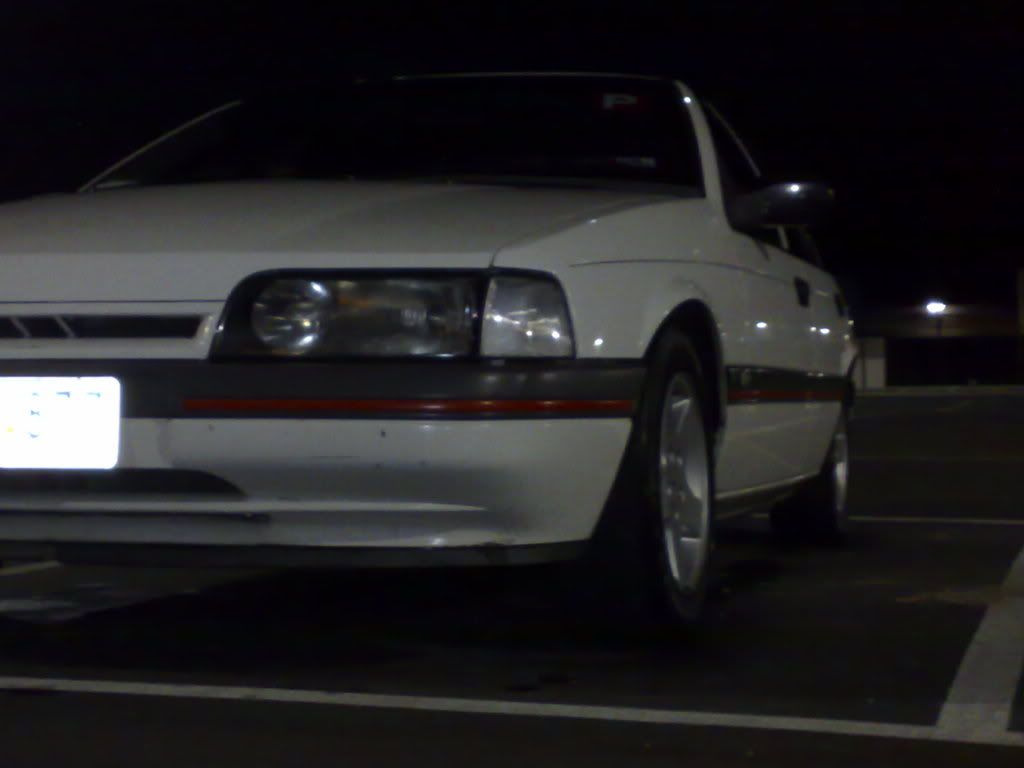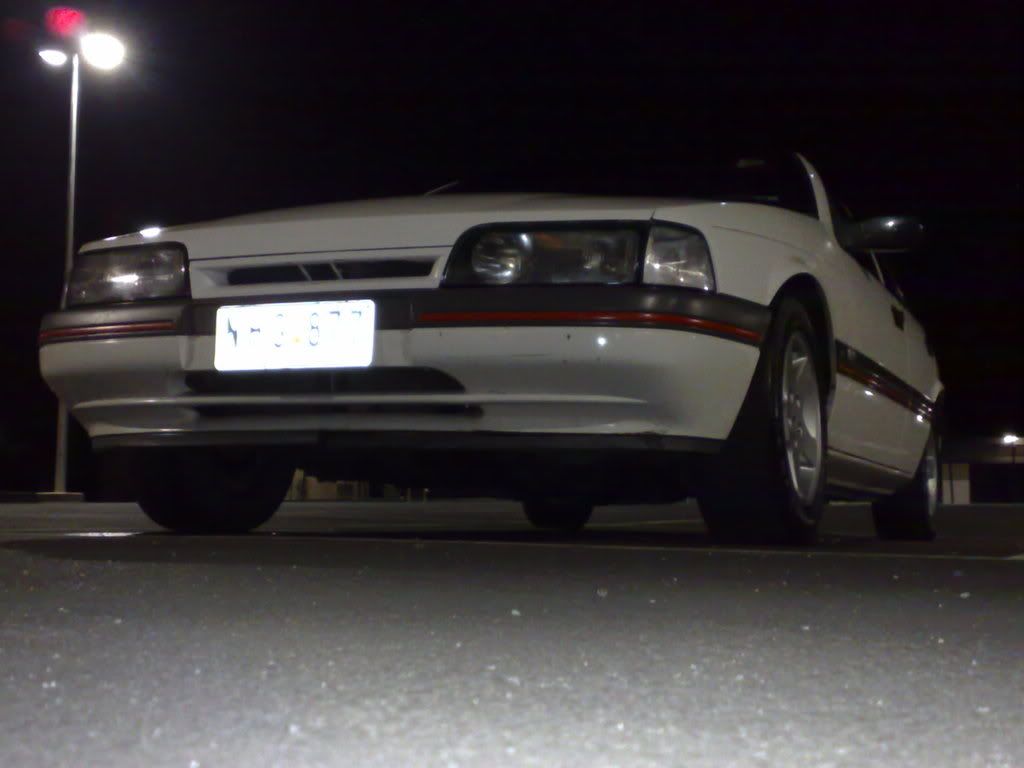 Nice sunset
_________________
AU2 Forte daily driver:Congo Green, lowered on Pedders SLs, Tint. SOON: Stereo, TE50 wheels, AU1 XR kit. EA SVO: AU motor, Wade cam, vernier gear, Atomik head studs, ported head, Snort manifold, 38mm external gate, T70, 60LB injectors, BTR auto built by ATS, TCE 2800rpm high stall
Last edited by 89.SVO on Sun Jul 27, 2008 8:50 pm, edited 1 time in total.