Everything was progressing well. Found a complete ESP interior and went to pick it up on a Friday night. Ute sounded funny on the way there but it's always made noises so I just put the music up.
Got to the place, had a long chat, loaded the interior into the tray and off i went. As soon as i drove off from there I knew something was wrong, there was a loud knocking noise coming from the engine. I knew I wouldn't make it home and just hoped I can get anywhere close. I was in Melbourne's Outer East, I live in outer west, hmmm.
Engine started sounding like a pot full of cutlery being shaken and just kept getting worse and worse but I kept driving, it started raining and the interior in the tray wasn't covered. It was starting to get ugly.
But then it got uglier, it got me as far as the Bell st. on ramp onto the Tulla Freeway and as soon as i got on the freeway, BANG. Loud noise, rear wheels lock up and smoke everywhere. The old girl finally gave up. Great.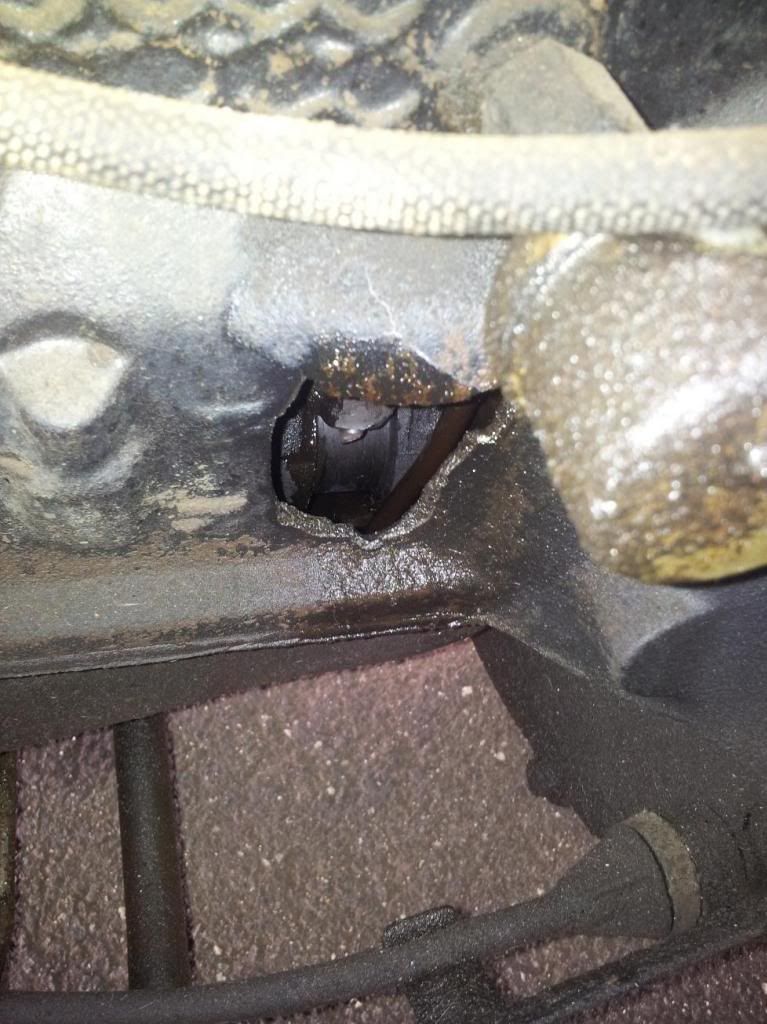 By then it was 2.30 AM and raining heavy, rang the missus and told her to come and get me and the interior (she drove a wagon at the time). Also told her to bring a chain in case I change my mind and decide to tow the ute home.
Sure enough, ended up towing the ute home, took the ESP interior out, put it straight on ebay (except for front seats of course but included the two SAAS seats I had) and kept the ESP front seats in the garage (still there).
This was obviously not planned but was good excuse to get a nice fresh engine in the old girl. A nice AU XR6 engine I decided.
So I took the engine out and pretty much stripped the engine bay and gave it a degrease then it sat for about a year.
The ute then arrived at the panel beater to spray the engine bay in Bionic (the eventual colour of the ute) before I put a new engine in. Was told 'should be finished in a couple of weeks'. Currently looking for a good AU XR6 VCT engine.
Ute was at Panel beater for 18 months due to shop being busy and me not being in a hurry and having no where to store it anyway.