Last night I got busy doing a few things, first task was to install the GRA, this is important to do first because once the carby is in place I can measure how much I will need the throttle cable lengthened by and can get the ball rolling on that, took off the AU throttle body, there was lots of gunk and black soot and the gasket was fu(ked, so i got a new gasket and did a bit of cleaning.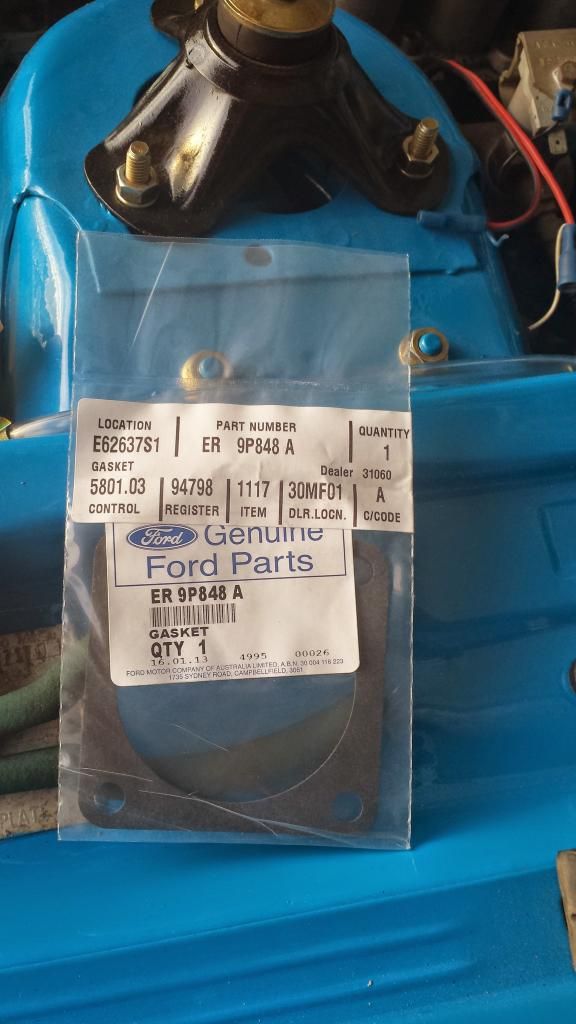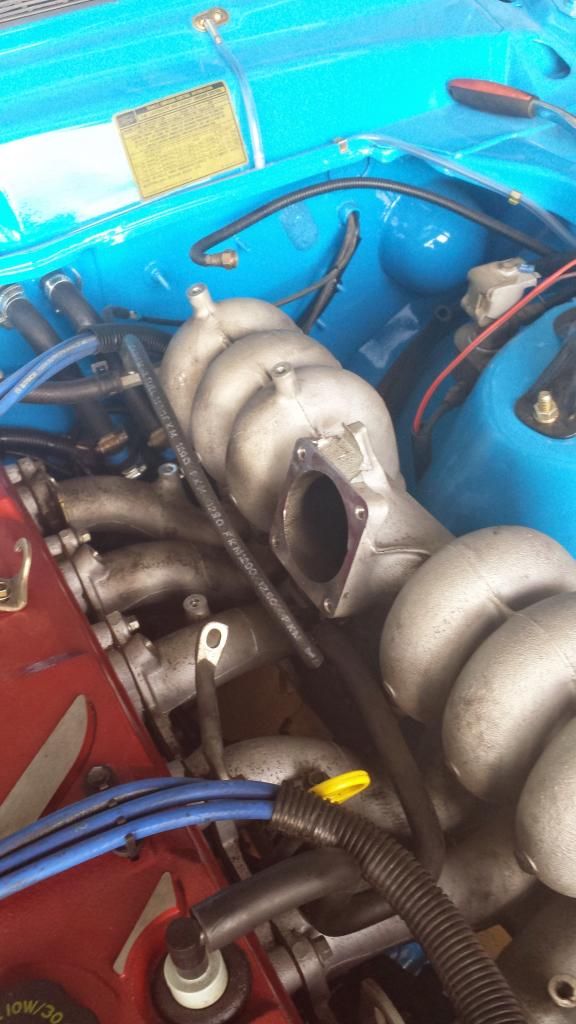 Then I remembered the carby has a few threaded holes which won't be used for my application and need to be plugged so decided to wait until I got the plugs and then I would install it.
Next I wanted to plug the injector holes, earlier in the day I bought different sized brass welsh plugs to try out in the injector holes, the 14mm fitted best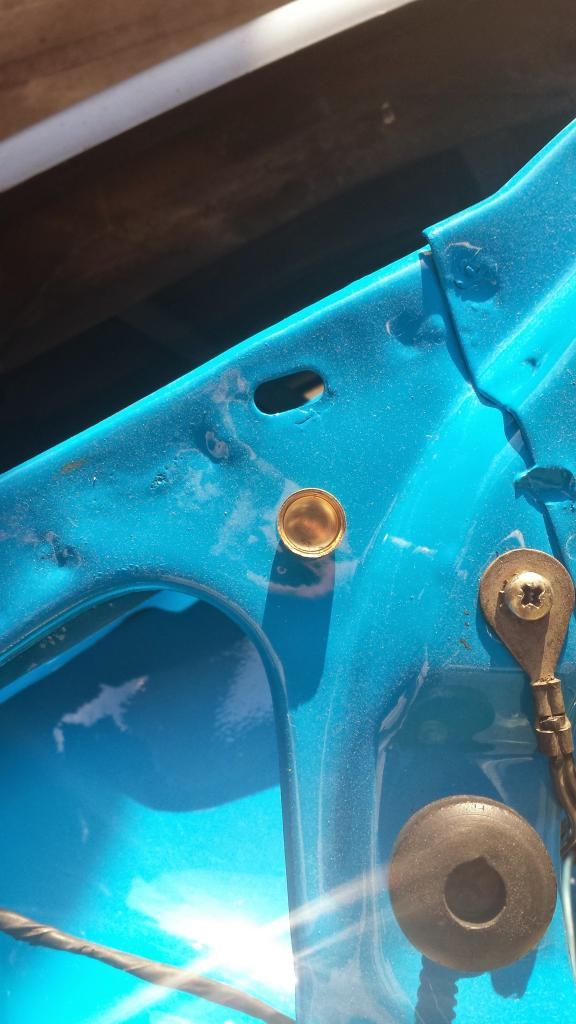 Then with the help of some exhaust cement and a fat centre punch and hammer.
She was in and not going anywhere, very solid!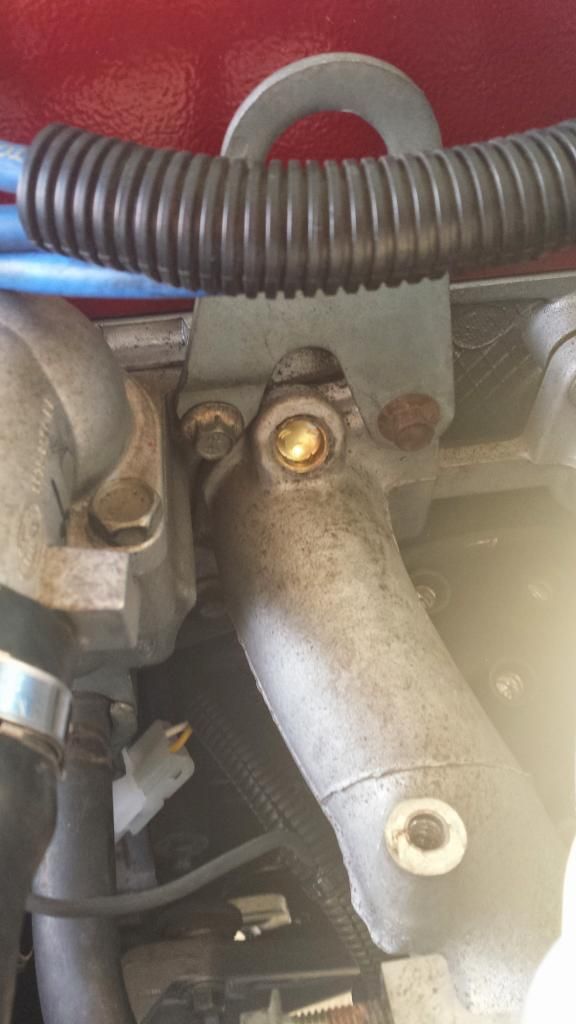 Today I'll get 5 more plugs and finish off plugging all the holes on the weekend.
Next job was playing with the dizzy, I read somehwere that an XF EFI rotor button combined with XE dizzy cap will fit under the BBM, so I bought the rotor button and tried to fit it but DOH the XE dizzy shaft is too big for it so it wouldn't fit, so that theory is wrong. So I thought I'd give the XE rotor button button another go and after much stuffing around and fiddliness I managed to get the cap on properly with XE rotor button also on the dizzy. A tight fit but it fits. I also had to VERY SLIGHTLY bend the VCT oil line to accomodate turning the filter, I have tried capturing the clearance in the following pic, it's very tight.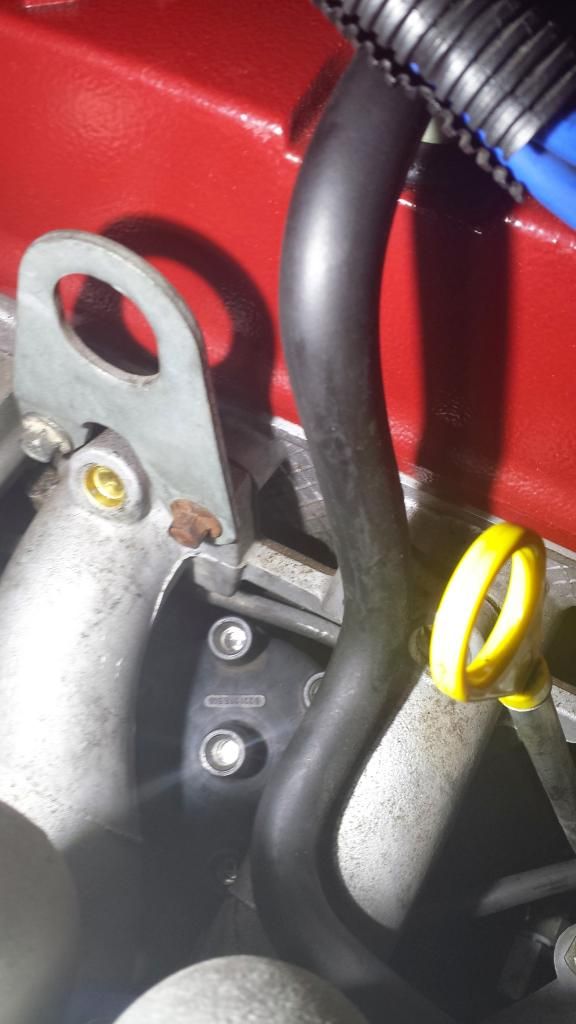 I then tried to fit the leads onto the dizzy cap but the clearance is very tight under the BBM and I may need to revisit this and maybe buy some ignition leads with smaller end heads as the ones that came with the motor are huge.
Today I'll buy the welsh plugs and the threaded plugs for carby then do some more work on the weekend, not sure how much I'll do considering Bathurst is on, but the aim is to at least plug all injector holes and fit GRA.