G'day I'm fairly new on here.
I have a 93 XF Falcon ute that I will be placing the V8 and Auto out of a 93 NC Fairlane into.
I am 19, I have a 1966 Mustang which I am currently restoring with Dad that I bought and imported at 15. This XF is just a cheap side project that I am 'cutting my teeth' on as if I screw it up, it's not a huge deal.
I picked it up after going for a drive around the neighbourhood one Sunday morning for $200. Head was in the back, I didn't care as I had one plan... The Fairlane gear into it.
I bought the Fairlane whilst I was in grade 12 for the running gear for the Mustang but have got a worked 302 carby job and C4 for it so it became surplus.
Pulled the motor and T5 out
It had an XG left front guard, bonnet and right front guard were stuffed, got another XG guard for the left and the bonnet.
This is the fairlane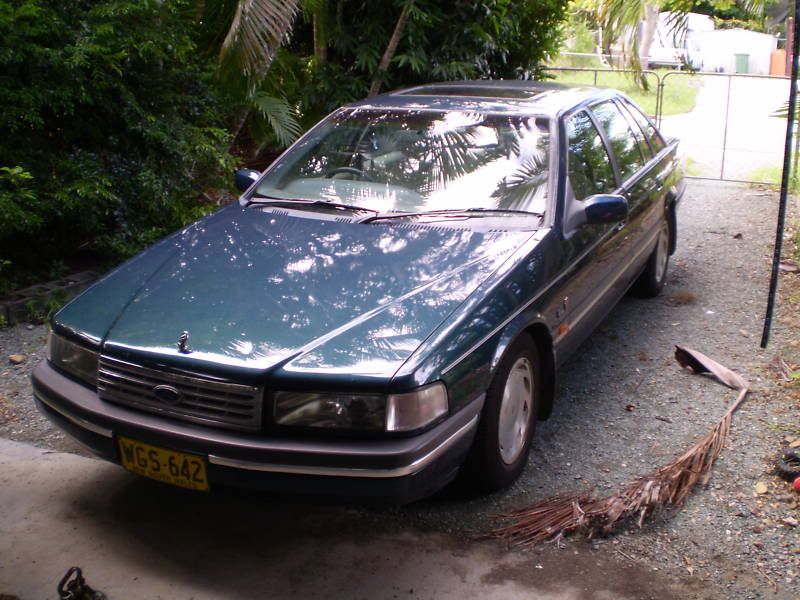 The ute will be painted yellow, this is what we're doing the mustang so I figure a bit of consistency
I'm going to throw and XH rear bar on which I am picking up tomorrow, Fairlane front seats and cluster as well as cruise control, the fairlane climate control and all of that.
The ute has some rust in the tub, I have just attacked this bit up the front. Lots of tacks and will sikaflex the rest as this will seal, prevent further rust and it will be stronger the way I've done it with welds on inside and out.
I will start on the wheel arches soon.
Rubbish that came out of it
I have checked out a few other threads of people doing similar and have been of influence.
XF84 and Jackos80's threads on their XH's are of interest to me too, I won't be getting a blower though