Thought i might share with you all my new ride which i came into possesion of a few weeks ago.
It is a 2004 BA Mk2 XR6 with just over 142 000k on it. I bought it off another fordmods member, and is in fantastic condition compared to some other beaters around. It came with a full service history since new, and the 4 stock xr alloys. In which the tyres are still driveable aswell. It is a nice upgrade from my El which i had. Obviously just as a precaution, i got my mechanic to go over it incase i needed some funds to be saved, and he to said the engine is in fantastic shape with no leaks at all.
I was very happy and still am with this buy, it is absolutly fantastic. Thought i might add some better pictures to show off the beast. It doesn't show to well in the pictures, but first thing i have done was replace the original exhaust tip with a twin 3" tip.
And how she looks in the daylight after a wash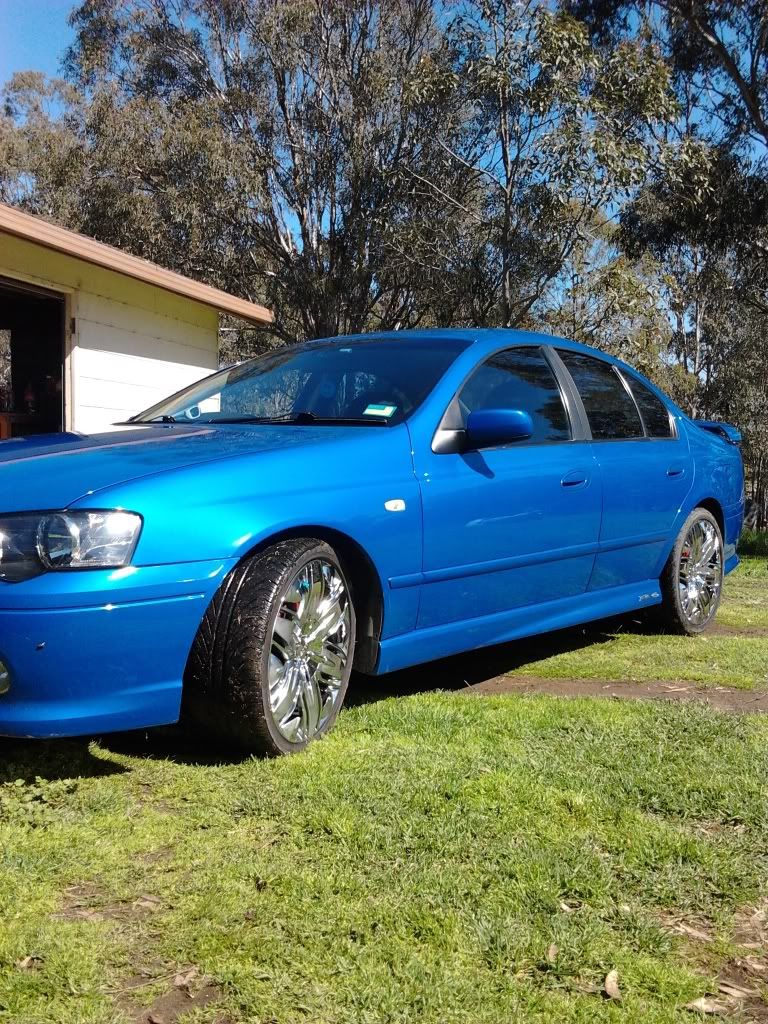 Last edited by XR6TOY on Mon Sep 12, 2011 7:31 pm, edited 1 time in total.