Bit of a update time.
I ended up getting another ford for my daily, its a 96 ef futura, Now named Hayley.
Its got a few little minor problems, like the airbag light flashing code 42, t The body is a little rough but can live with that, after all its only the work bus.
Back to BA
Turns out the thermostat was stuck open so i changed that over and done a coolant change at the same time.
It was at this time that the O-ring on the heater pipe off the back of the water pump wanted to sh*& its self, so had coolant dripping back out of there.
got the required parts and fixed that (new O-Ring and water pump gasket) problem solved.
Over the last few months i have fitted up a New HDI cooler kit. It came with all the mounting brackets (which didn't line up to much at all) so i made my own brackets
it alco came with all the piping, going back to the factory X over.
From here i decided to to relocate the throttle body mostly for looks and easier access to the Plugs, IT may be pointless on a stock engine but my car my rules.
That had me making up some custom Cold side piping from the Cooler to the TB, this is what i came up with.
The bits
Pipe that comes up under my headlight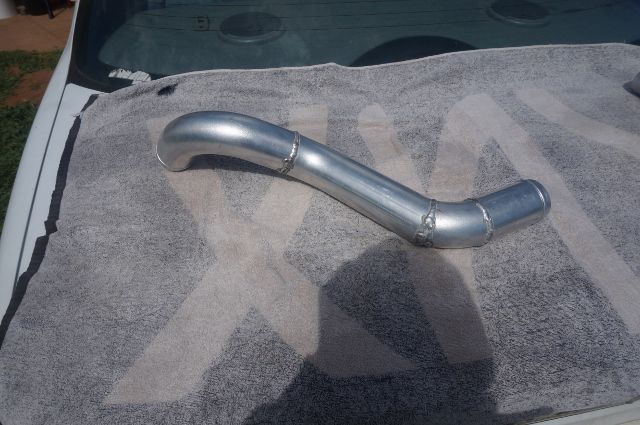 Cold side assembled, I still have to add my BOV, port and a port for the boost sensor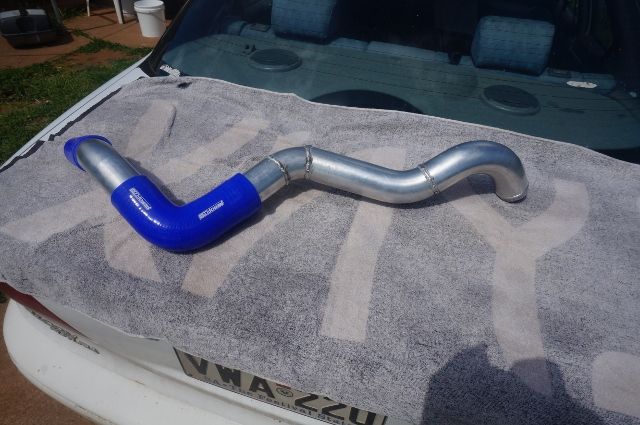 After getting cold side worked out and happy i also done some custom Hot side piping, worked off pictures of a process west/plazamaman systems
Hot side bits, all in 2.5". if it turns out too big for the hot side i'll reduce it back to 2-2 1/4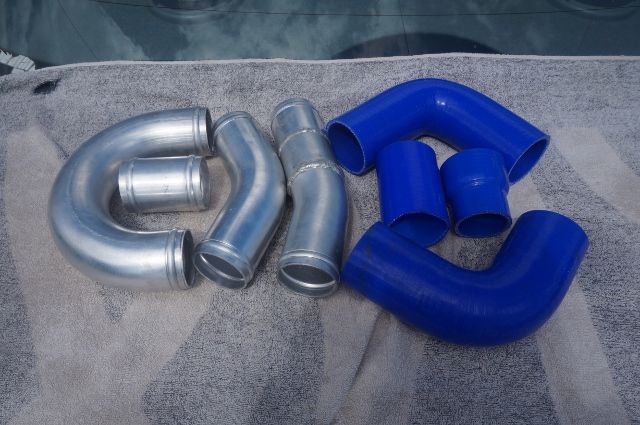 Hot side assembled
view of cold side, i might make minor adjustments and change out the 45deg bend for a 90 and change the straight silicone for a 90 also, just to give better clearance for the fog light
I have also fitted up My under battery CAI.
I'm not sure if i like it and think maybe i should have relocated my battery to there.
Front view all installed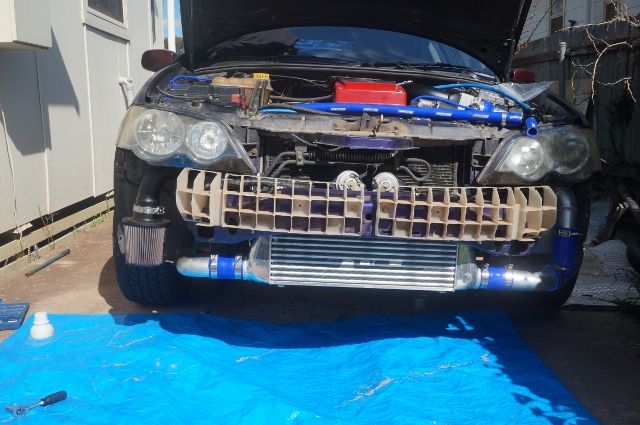 i'm still slowly working off the list of things to do, i need to let the funds build again now to spend up some more
.
Robert
_________________
Current Ride
BA XR6 Turbo, P3 Paint, BP Trim, Fully Stock Mods to Come!
BA XR6 , P3 Paint, BG Trim, !
1995 EF XR6 The newest member of my ford family!

BLUE BLOOD
Previous Rides
RIP 1996 EF Falcon furura, White sacrificed for parts
1997 EL Falcon
1980 Ford Escort