Welcome fellow fordmods members and ford enthusiasts.
Let me introduce myself, My names Michael and im kind of new to fordmods even though i have 200 something posts. I would like to get my name out there on fordmods and perhaps one day have a car that ppl know!
I have decided that now is the time to start logging my build even though i was started some time ago.
For everyone that reads this thread ask your self this before each reply, " is my reply actually going to help this guy" if your answer is "no" then i ask you keep your remarks to your self or write it down on paper then chuck it out. If you refuse to do so and post "crap" then you have automaticly publicly classed your self as a Stupid usless moron. I must stat i am defiantly only to "constructive criticism, thanks
.
Now Enjoy
I learnt to drive in dads auto jackaroo, mums manual pulsar, sisters manual kia rio, and my auto falcon. Got my licence sept 07 i think
1st Car
After Car hunting for some time i was at a relatives house and the conversation of my car hunting/receiving learners popped up and before i knew it i was offered a white 93 ED GLi auto with only 140xxx on the clock for nothing except the rego payment which at the time was $287. oldest picture of car. Already before i had even taken a picture of the car i picked up some already paints white ED xr6 rims and tyres for $200 from the wreckers. Other mods that followed included the JMM dev 2 kit and other small bits and peices that i no longer remember.
This is about how it started
After some cleaning painting of bumpers removing red pin stripe boot lip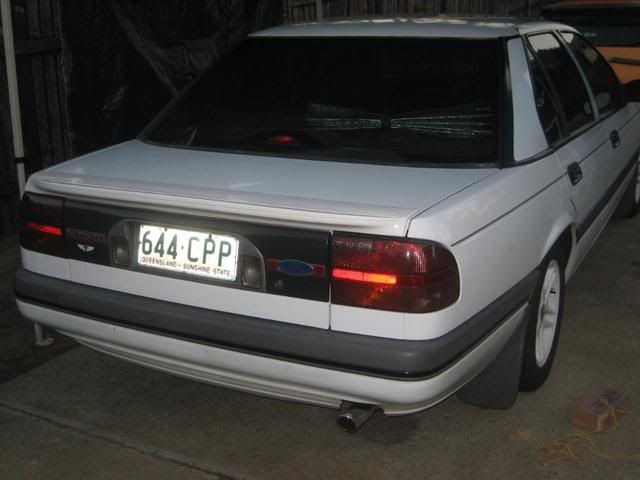 All that stuff was ages ago since then that car has been umm "got dead"
*Warning the following content may cause distress to E series lovers*
2nd Car
I have no pictures of this car as it started off as because i didnt really feel the need to take a picture of a crap car, sorry.
Car was off ebay from a sandy (bad idea) suburb in Vic for a total of $248.
Again this was a White 93 ED Gli but with badly rusted sills and damage to rear.
Although in bad shape it still made the trip from Victoria to Brisbane with good fuel econemy.
This is the car i drive today and it looks like a this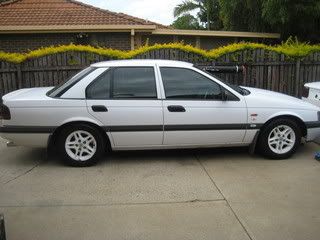 Following mods to date include
Looks
- Darkest legal tinted windows
- xr6 front grill/lights
- clear indicators
- AU clear side indicators
- xr6 Boot spoiler
- xr6 Rims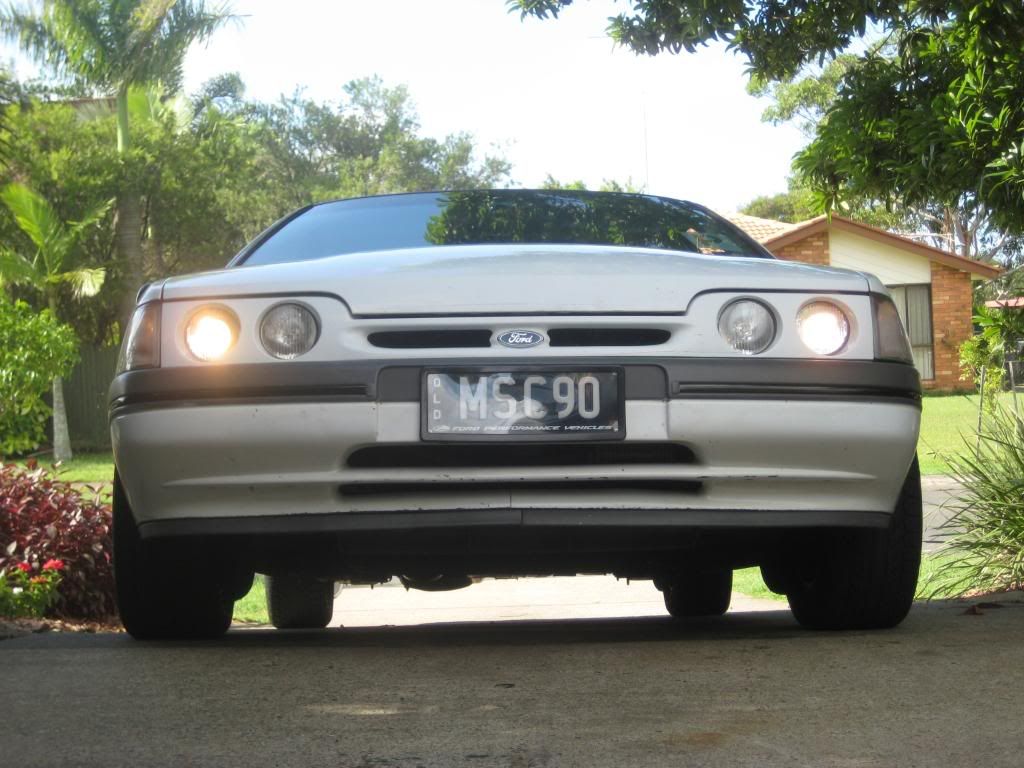 Performance
DEV 2 upgrade kit from JMM
- DEV "Street-Fighter" Mandrel Bent Headers
- Hi-Performance 2.5" mandrel bent exhaust
- Cat Converter - 2.5" Conversion Kit
- DEV - Performance Spark Plugs
- Spiral Race-Series Ignition leads
- Ultra-Flow Intake Kit, 3" Mandrel, K&N air filter
- EL thermals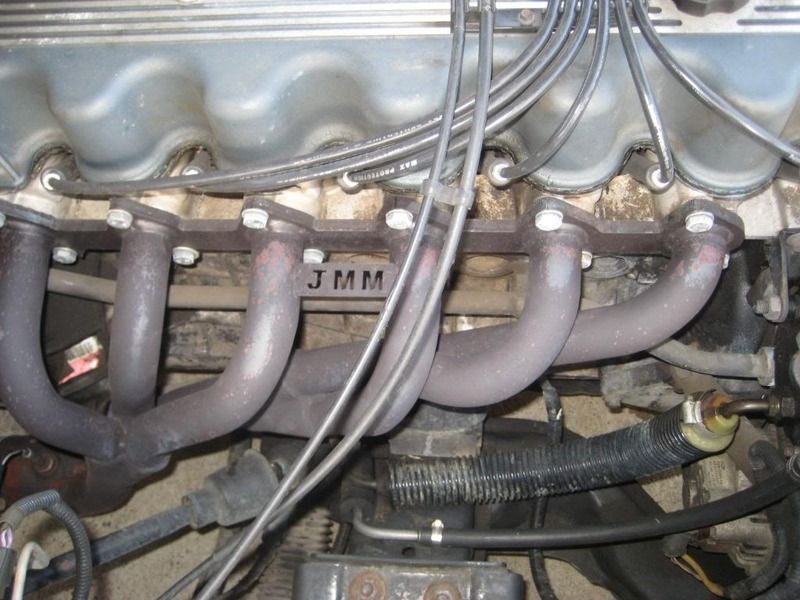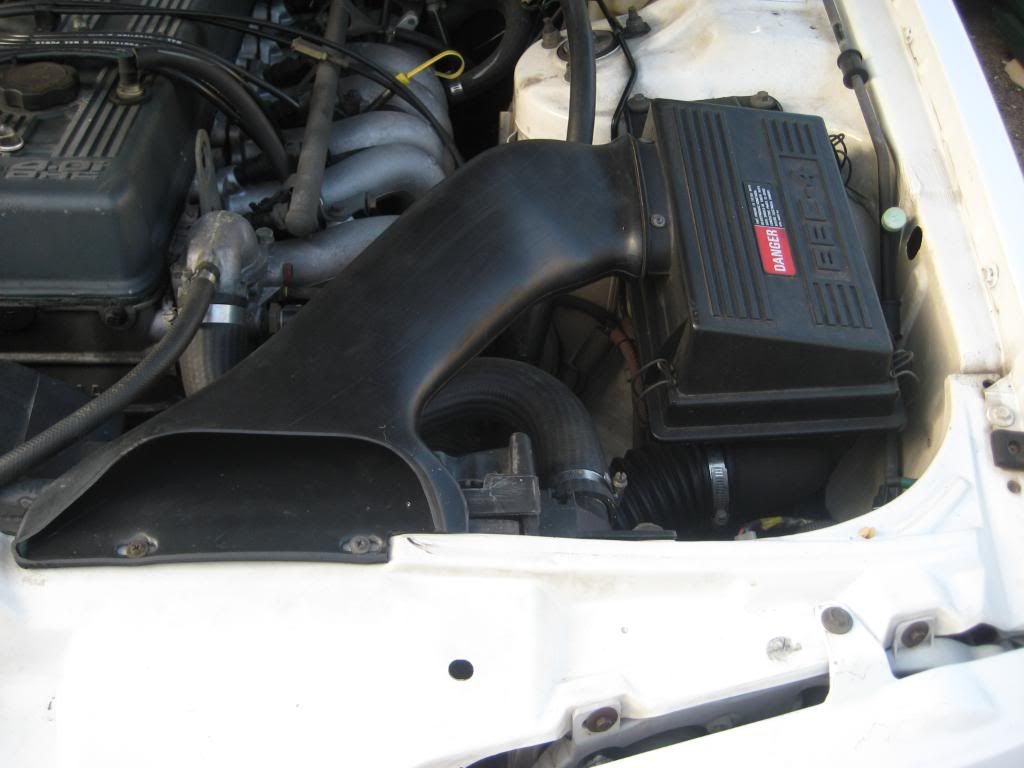 Ride
- Professional lowered suspension by Fulcrum
- new ball joints
- bushes replaced
- poly... nuro... thane everything nearly
- Cross drilled DBA rotors all round
- scrubed clean calipers and painted with high temp blue paint, but didnt last long as was cheap
. I must say but you couldnt even see them with my xr6 rims.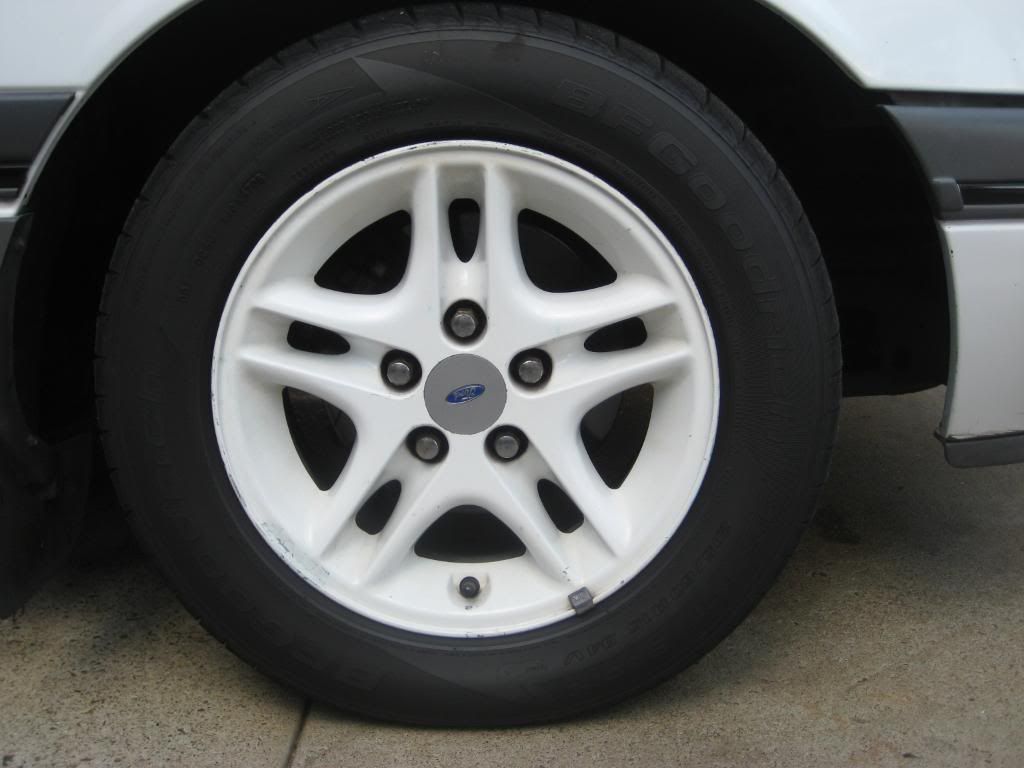 Other
- motorised fuel cap opener
- auto electric annnnntennnnnna
Interior
- Standard GLi seats door trims
- Momo steering wheel with cruise control
- FULLY CUSTOM PAINT WORK
- Custom blue tickford background on xr speedo
- Dash clock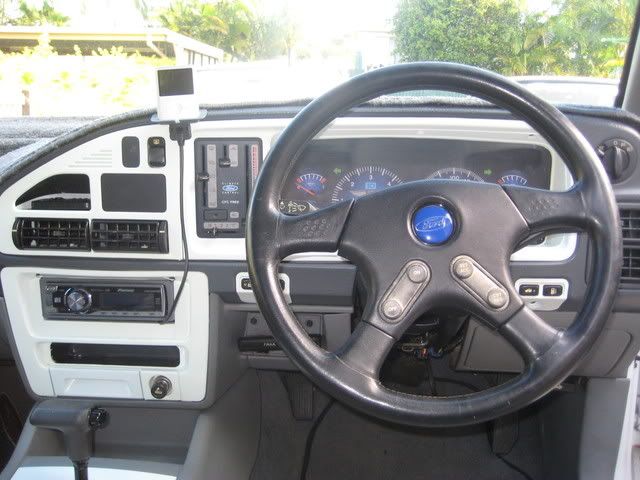 Stereo
- 12" 600w Clarion subwoofer in sealed box bolted securly to floor
- Pioneer GM3300t 300w 2 ch Pioneer amp to power sub
- 4 Clarion something rather speakers
All cables are put down properly under carpet and behind dash ect. Only visable where cabels connect to amp.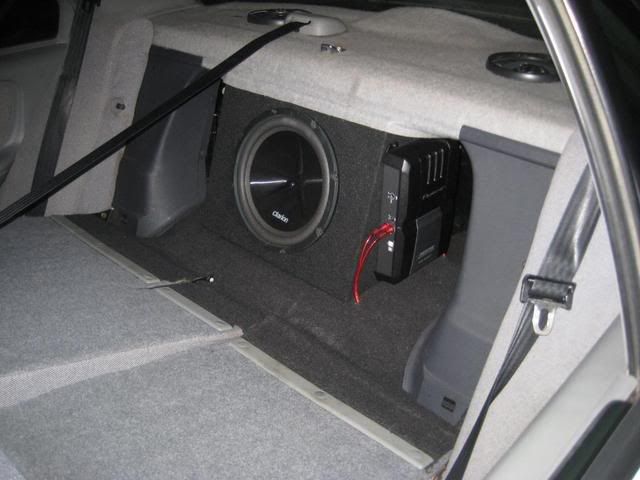 Mods currently under way
Cars in (dads
) yard that i have brought recently and plans for them.
EB fairmont
$150
Removing electric wondows, center console, some extra looms for interior lights, doors trims and seats, maybe carpet.
Put the brand new altenator from this onto mine score!
EA spac
$152.55
This car is storage for my T5, no guess's what its for
ED GLi
daily driver
This car gets the parts, currently has 1 power window
3 more to go!
-----------------------------------------------------------------------------------------------
Thanks for reading so far, if you have any questions feel free to post!
-----------------------------------------------------------------------------------------------
This is were you can contrbute as im in a bit of a pickle!
First of i wish to convert my car to a manual,
ECU HELP
Because i brought the entire car and not just the box ive got everything for the conversion,
but will the EA ecu run properly in my ED?
Do i buy a manual ecu from EB2 - EL?
or trick my ED GLi (auto) or EB fairmont(auto) or EA spac (manual) ecu into doing something to make it work??
Diff "advice"
What diff would be best?
From the different cars in the yard ive got 2:92 from the EA spac, 3:08 and 3:27.. (Unsure couldnt read tag) from the GLi and fairmont cant remember which was which. Non of which are LSD.
These are the diffs i have and if i could use one would be good, but i am after the performance of a 3:45 LSD
Ive got my eye on a local 3:45 lsd FINALLY!!!!!!!!!!!!! hopefully i can get this diff for my price range looking at spending around $300.
Cold Air Intake
CAI is very important as we know, ive been looking at the BBM for some time now and also have my eye on one for sale with, intake manifold, T/B fuel injector wiring and hoses.
With this upgrade i am unawear of what i need to buy and what i need to get for the conversion and then what needs to be done to complete it.
----------------------------------------------------------------------------------------------
Tomorrow i shall take some pictures of the car all round so they are the very latested as some of the above are old. I will also start taking pictures of the mods im doing as im doing them, i.e electric windows and interior swap.
Thanks for reading about my car its great to have some were to share my work with discuss things
_________________


FOR SALE-------- ford-parts-for-sale-f17/fs-qld-ea-eb-ed-parts-t76152.html

Build Thread-- commercial-sponsors-forum-f53/mick-s-itlookslikeaxr6-ed-build-power-windows-finished-t76191.html
Last edited by itlookslikeaxr6 on Wed Dec 08, 2010 5:19 pm, edited 39 times in total.