Hi All,
Got permission off the mods to start a possible group buy for my own made TFI Simulators...
The reason its in here and not the for sale forums is for the purpose of people being able to reply rather than PM...
Now these work in the following way...
Physically:
It plugs inline with the TFI module on the dizzy and provides LED indication for PIP, SPOUT, Power, Crank, & Coil - as well as a resistive bulb load for Coil -
Features:
It has the ability to simulate the PIP so that ignition problems can be found in seconds rather than continually swapping parts out looking for an answer...
Which Models?
Will obviously work with all dizzy models with TFI... So XF - EA - EB - ED - EL 6cyl with a TFI dizzy... 5.0L Windsors with a TFI...
Reason To Own One:
Not suited to everyone no doubt... But those with one of Murray's DCR testers understand the value of being able to test your car for problems on your own accord... This will diagnose ignition components for faults, unfortunately the EEC cannot provide information on the failed part and hence a DCR will not be able to tell you which component failed... This is the sort of thing that you hope you never need, but may be a life saver one day, same as owning one of those DCR's...
How You Use It:
You attempt to start your car one morning and it winds but wont start, you pop a plug out and you have no spark... Its one of three components PIP, TFI or Coil...
1) You turn the key off, plug this inline with the TFI
2) Plug your spark plug, or test plug into the coil lead (engine will not be being cranked so coil lead is easier to get spark out of rather than trying to line dizzy up with no 1 cyl)...
3) You turn the car on and you should see the power light come on the tester and the other indicators will being to work as they are triggered...
4) You hit the Simulate switch... This replicates the PIP signal and makes the computer think the hall effect is working... You will hear injectors pulse and the computer attempts to make the spark also...
5) This is identifying the problem:
a) No spark on cranking, then spark present with TFI-SIM plugged in and Simulate pressed > PIP module is dead, the TFI-SIM is sending a PIP Signal and spark as has come back so internal module has failed...
b) As above but no spark is still present, either TFI or Coil is dead... Proceed to crank engine with TFI-SIM still inline (slower PIP pulse than Simulate Switch), if the resistive bulb for Coil - pulses then this indicates TFI is healthy as it is sending a ground pulse to the Coil to trigger spark... > Coil is therefore dead, split and/or tracking
6) Other problems that can be indentified
a) Upon cranking if Crank LED does not illuminate there is a fault in the supply to this pin...
b) With key on Power does not illuminate, again wiring issue as power is not getting to the TFI module...
c) With module installed in series, engine can be started as normal and the LED's show Coil - pulsing, and PIP & SPOUT signals active, all indicated buy pulsing lights...
7) You can confidently replace the faulty part without stabbing in the dark at the issue...
Other Recommendations:
Only that instead of testing with your spark plugs, the unit is coupled with a high energy test plug, these units have huge gaps and make sure the coil is generating enough voltage to jump the larger gap, basically to avoid the fact that coil is halfway between being dead and healthy...
Inspiration:
My old man works for Ford and there is a test tool they make for this... I have used it a couple of times, once on my brothers car to identify a dead coil, and sure as hell, took it off and it was split open... So I wanted to duplicate the tester to have one in my boot "just in case"... And so the work began... So I have modified the circuit to take the resistive bulb the Ford one didn't have... I eliminate the unnecessary test points and reproduced a more practical model...
These can be purchased from Ford, if your a dealer... For upwards of $200... And I wasn't going to be doing this...
Cost...
Most important factor I do suppose...
Pricing is 200 dollars a unit... Postage & High Energy Test plug will be included in this price also...
Time:
Everything that requires making, I do myself here... From etching the circuit boards to making looms and drilling cases... Now etching board can take hours, esp in cold weather... But works out much cheaper and paying someone else to do them... So construction of a unit would take anywhere up to a day or more each with etch time and making the loom up and sorts... So total construction for these may be a while...
Prior to starting I will need to make some jigs and sorts to be able to mini-mass produce these so there will be some initial delay too... But like everything once set up I will be on a roll...
Whats In The Box?
You'll get the tester with attached patch loom... And a laminated piece of mostly like A5 paper with user instructions on it... And 1 High Energy test plug too...
Conditions:
I want to make no more or no less than 10 in my first batch... I hope I can get that much interest... With 10, components and that come in at a bulk buy discount so price is lowered slightly... I will need a list with people willing to pay $170 per unit... So a list of 1 - 10 will be started and people can specify whether they would be interested in receiving a high energy test plug with it or not too...
Other points are that the images bellow show pretty much what you can be expecting to receive... I am yet to get a cassette for the dymo so it is not labelled at present... These will not be quite as flash as Murray's DCR units, I only have the facility to use a dymo to label them and don't know where to look to get adhesive, hard, plastic type labels Murray uses... But this is my first attempt at this sort of thing and I believe what I have in mind will be adequate... But and attached photo will be added once I get the cartridge and do the labels up...
Pictures:
Original Concept:
Revised Loom: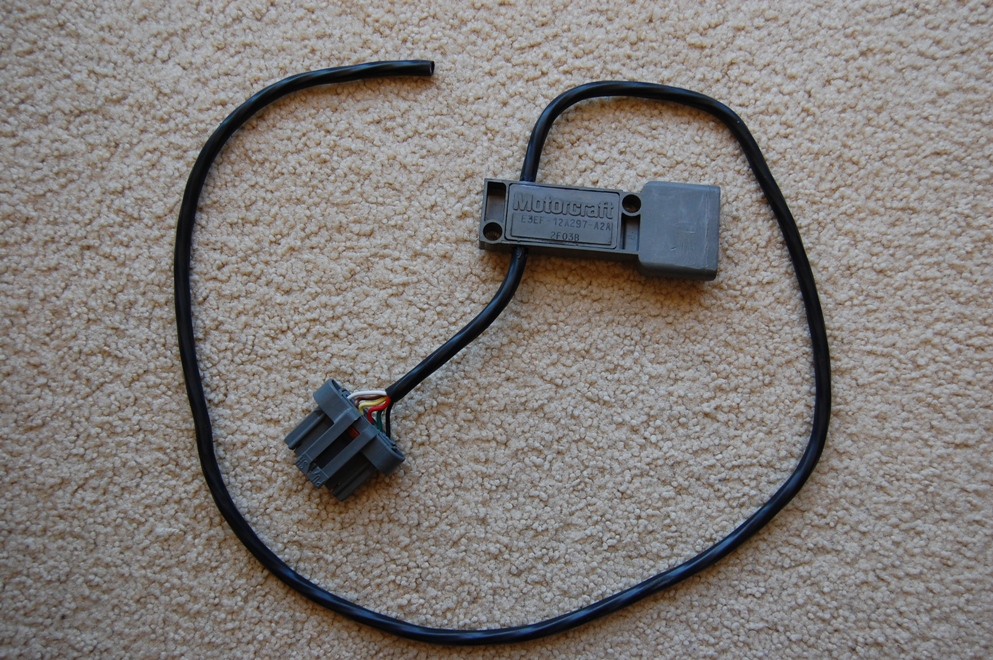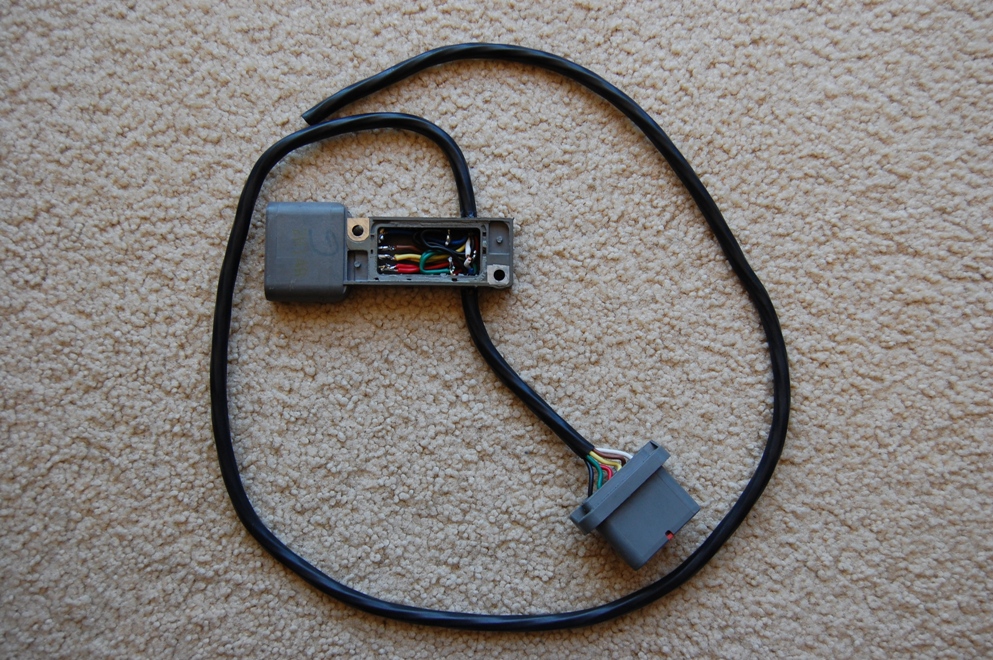 Book: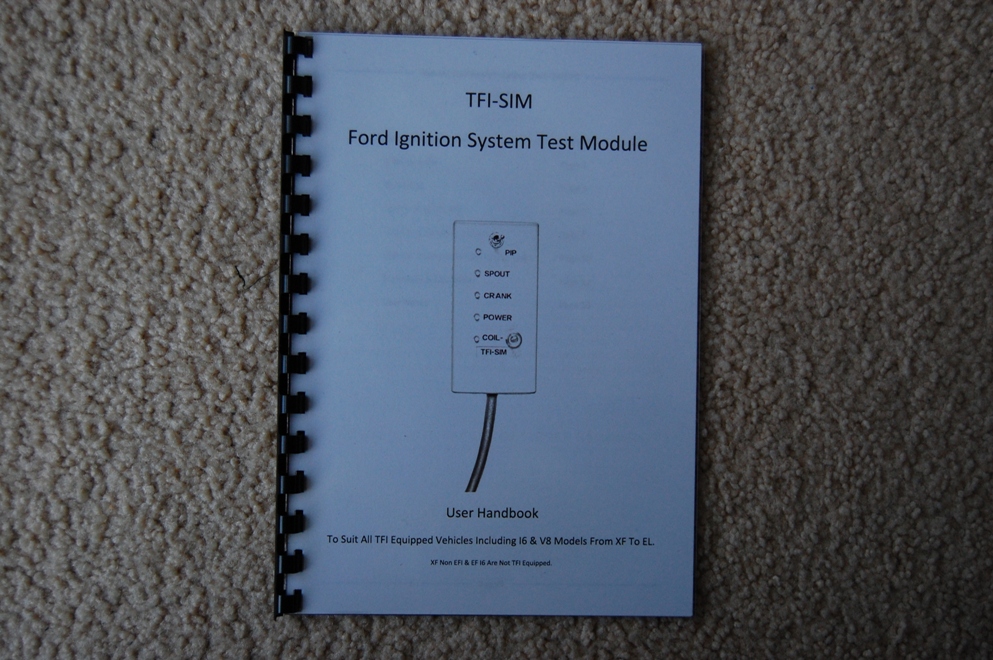 Other Info:
Can those with any large lots of around 11 or 12 or thereabouts TFI modules contact me with a proposed price so I can sort of finalise a price for my units...
List:
1) SexyR6 -

Paid

Shipped

Received

2) ToranaGuy -

Paid

Shipped

Received

3) Hans Hartman -

Paid

Shipped

Received

4) Kevman -

Paid

Shipped

Received

5) Outback Blue -

Paid

Shipped

Received

6) EVL098 -

Paid

Shipped

Received

7) Jaysway -
8) Snort Performance -
9)
10)
I'll keep this list up to date as time goes on...
That it for now... so any remarks or criticism you have, feel free to pass it on and ask if I've left out info your chasing...
Cheers,
Tim
_________________
93 Red ED 5spd Manual Build Thread

Performance: Complete AUII VCT Wiring & Power Train, Pacey Headers, 2.5" Exhaust, Exedy Clutch, DBA Rotors
Visuals: FG XR Wheel, XR Front, 17's, BA 5 Spd Shifter, BA Ghia Window Switches, NL Cluster
Tunes: 8" Pioneer Sub, JBL Speakers, Clarion Double DIN Headunit
Last edited by TimmyA on Sun Mar 27, 2011 8:47 pm, edited 37 times in total.