I was on the look out for a new daily. As it's main use will be running me to work in the city and back every day I was thinking something 2000ish 4cyl hatchy type thing.
That was until I saw this for sale
1994 ED Fairmont Wagon.
1 Owner, an older couple and they don't remember anyone ever sitting on the back seat, looks like it too
167,500 k's with full Ford service history (less than 10,000 a year)
Straight as a die with perfect factory paint (no lifting clear and all factory marks and bar codes) never been in any sort of accident
Mint interior trim and all electrics work
Runs on LPG and ULP perfectly and has a tow bar
I think I picked it up way too cheap and Shannon's insured it for more than twice what I paid, sight un seen.
I have updated the side and rear lights, with clear front on the way, but have boxed up all the originals.
Let me know what you think.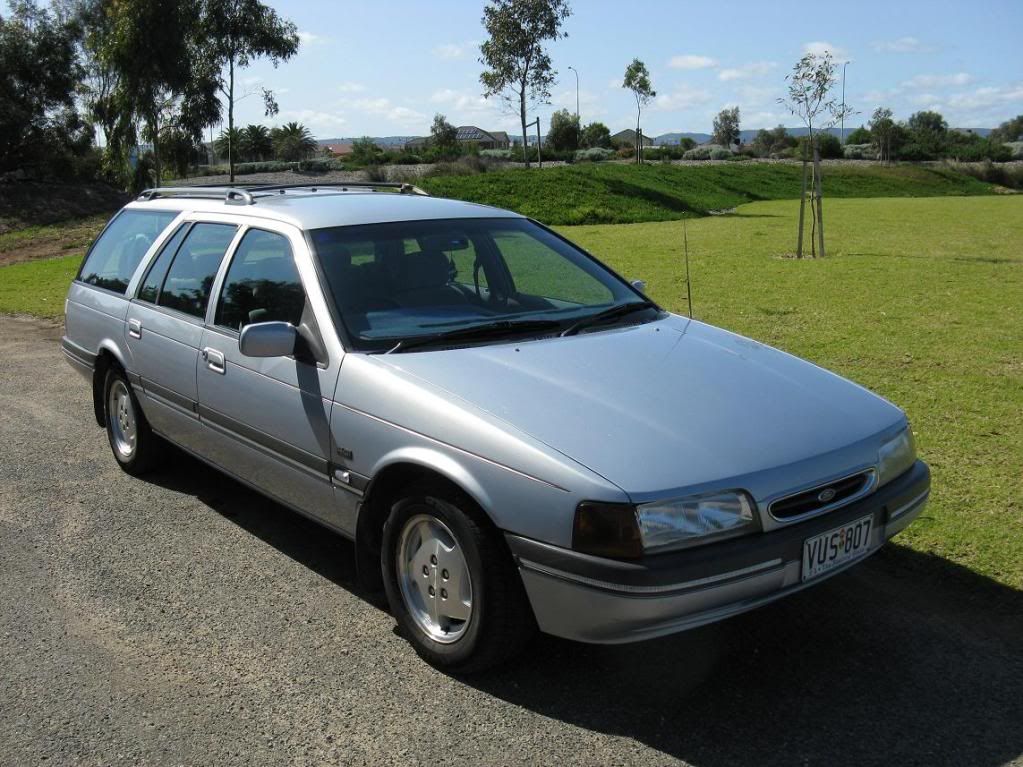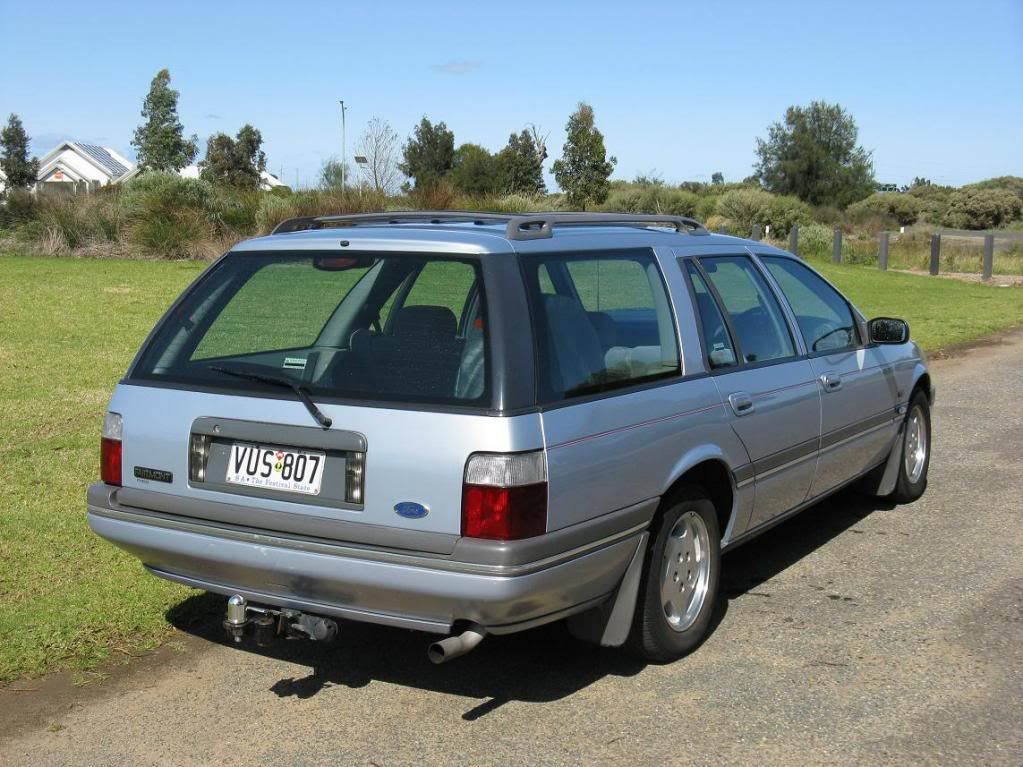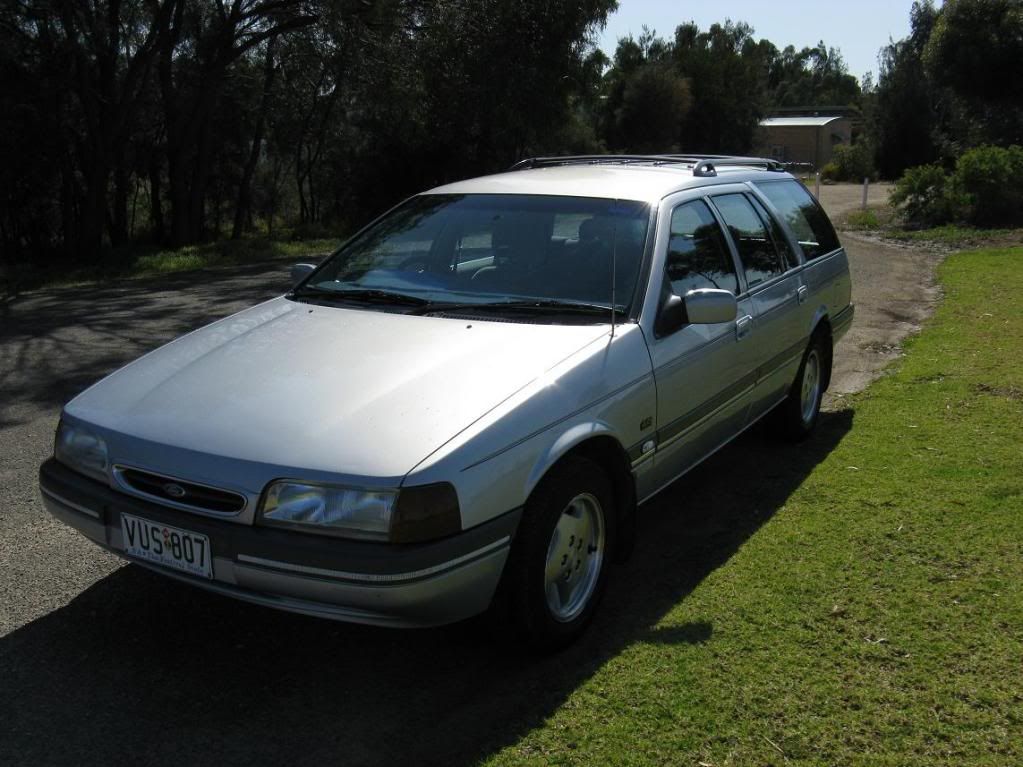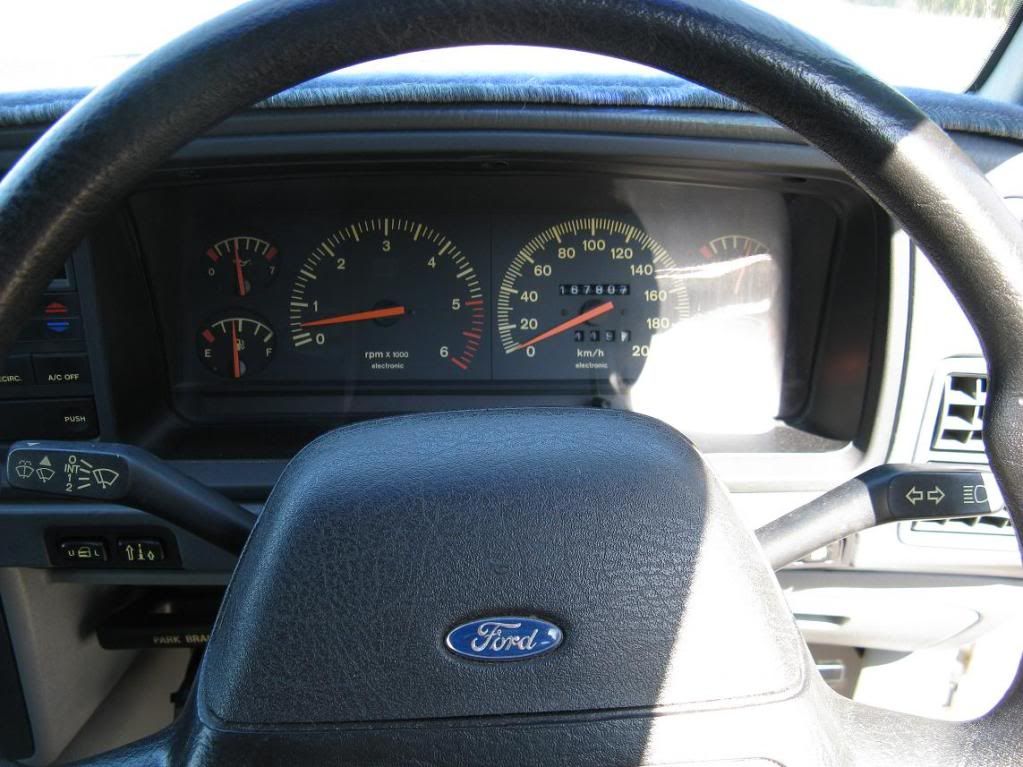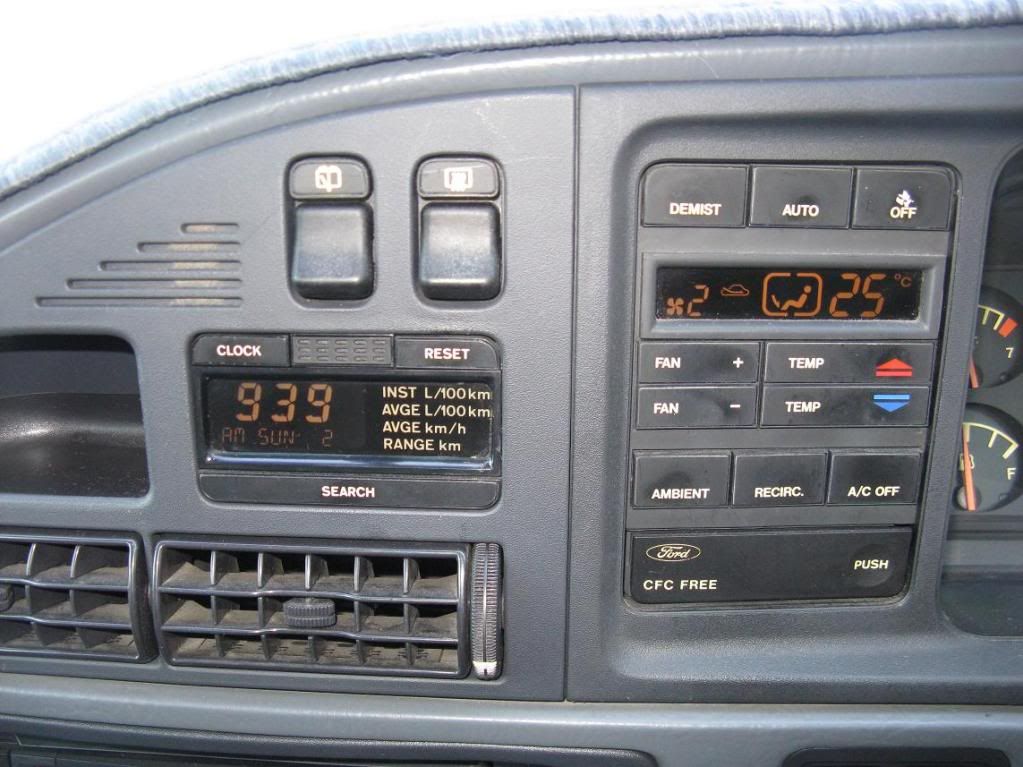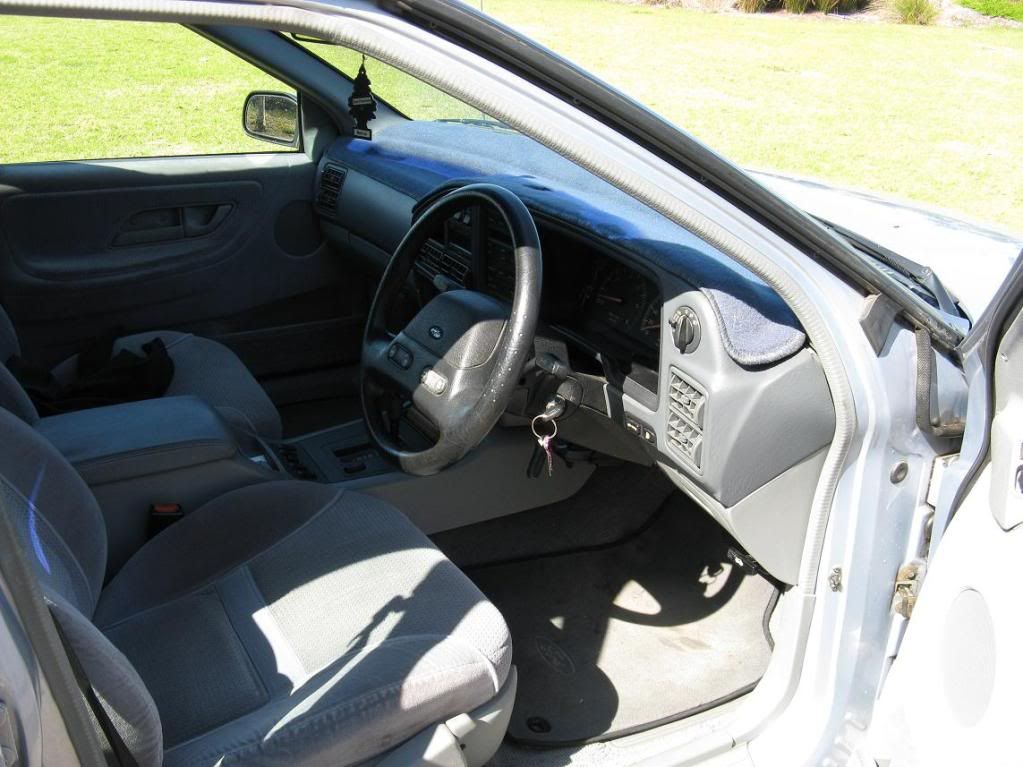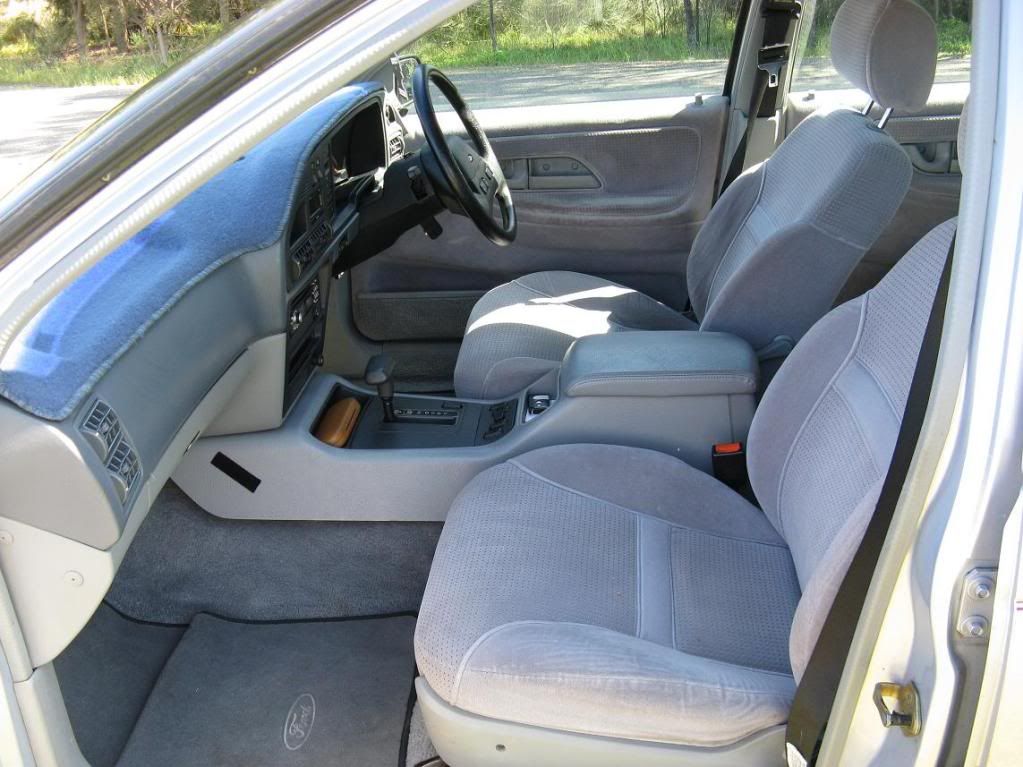 I never thought I would say this, but........................... do I need a sunvisor and some venetians?