Hi all,
Wondering if I can please pick your brains.
I've just put a new engine including intake manifold into my EL ghia dual fuel.
Since then the car seems to be sucking air from the PCV valve to the LPG adaptor that sits under the ICS. (see photo).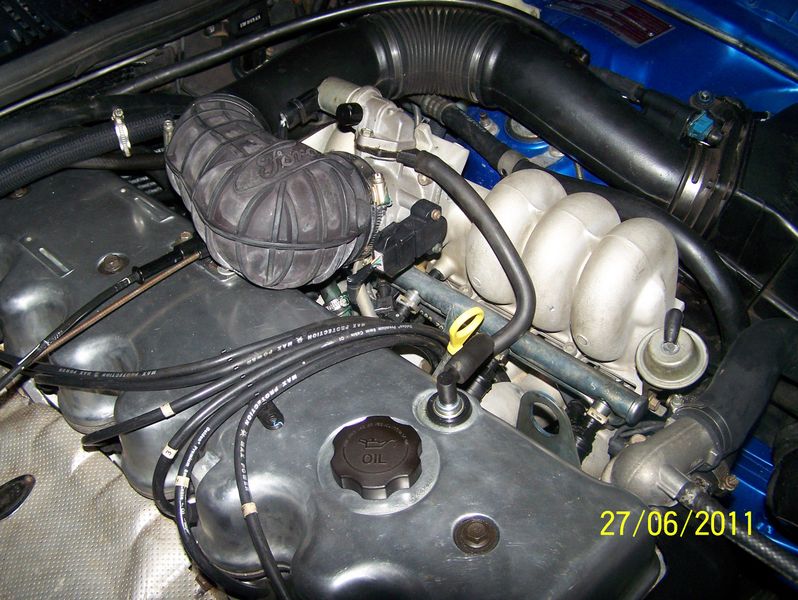 There is no blowback from the engine at all as it's practically new, so this air from the crankcase is being drawn in from the rear rocker cover hose which runs from the back of the rocker cover into the intake piping between the air box and the throttle body.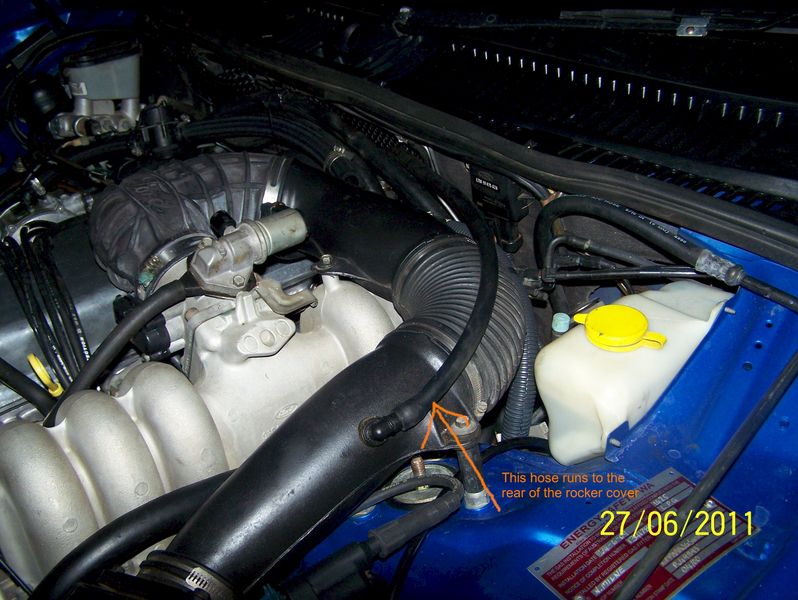 The other inlet under the throttle body is blocked as it was on the old setup. I tried to copy it exactly but appear to have missed something as now the air seens to be getting drawn in though the rear rocker cover hose by the PCV hose into the throttle body via the adaptor under the ICS. So much air is being sucked in, that I Can sometimes here the pcv valve opening and closing so fast it's like someone is shaking it. (incidently the PCV valve is only 6 months old and metal based one.)
My question is, what is to stop the low pressure in the intake manifold from sucking air though the engine via the rear hose like this? what have I done wrong that would cause this ? or am I missing the point and this is how it's supposed to be?
many thanks
regards
Frank