I have for sale a EL XR6 hybrid cylinder head !
I am looking for $200neg ! !
It is off my EL XR6 (series 2 / 01/01/1998) that has traveled 139,000kms.
Reason for removing it off my car is I wanted a new cam; and decided to get some work done to the head while I was enegetic.
The cylinder head has no apparent cracks, or wearing, never blew smoke (Blue or black), never leaked.
Also is refered to as being the "hybrid" head. Which shared parts off the AU heads. Will bolt streight up to any EA-EL.
Differences this head has:
*AU Series I Valve springs
*AU Series I Rockergear
*EF/EL Valve spring retainers
*EL XR6 camgrind
This head comes with: The head itself, rocker gear, timing chain gear, and camshaft. (All that would be needed to put onto your e-series).
No rocker cover is included.
If you wish to check on the information on the hybrid series heads - Brendon Mock (from Jim Mock Motorsports) knows all there is to know about them. And is very helpful.
The price is negotiable - providing there is limited interest in the head.
Numbers read : 96DT - 6090 - BA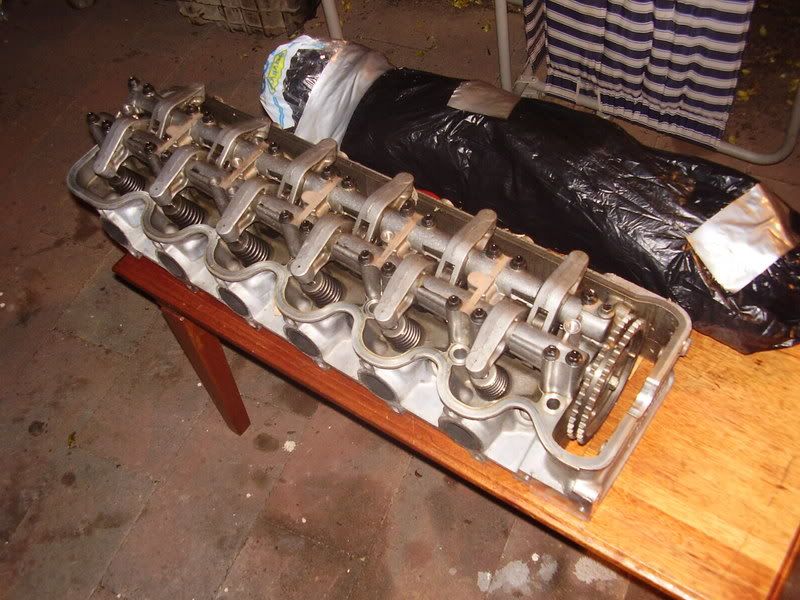 Note ** plastic bag not included.
This head is fairly rare.
Last edited by kyro_02 on Wed Jan 09, 2008 4:47 pm, edited 1 time in total.