FOR SALE
I have for sale some polished parts for the falcon i6 motor.
There are some mass work hours here, all polished to 2000grit, then polish wheeled, and buffed.
These were going on my old car but have sold it.
Polished Rocker Cover - $230
some very light (2000grit scratches if looked at closely enough), can easily use it as a mirror to do your hair at car shows, Photobucket blurred the pics a bit, that polish bucket is really well reflected.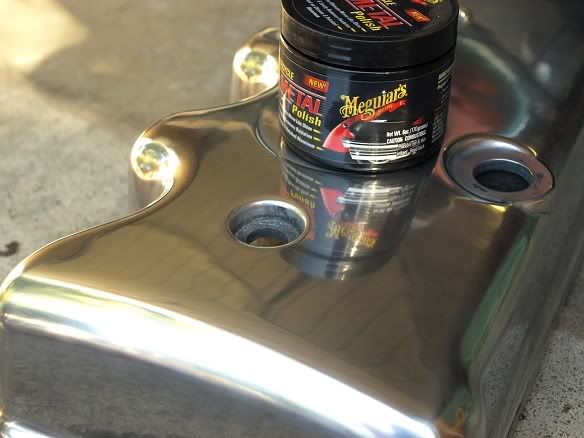 Polished Thermostat Housing - $40
Polished Idle Control Valve - $15
(as quality is down on others, i would paint the cylinder bit black as the steel went "odd")
$260 for the lot
.
would prefer pick-up, from either northern suburbs or central vic, as posting a rocker cover would be very pricey.
PM's prefered.
Thanks,
Marc