got bored waiting to finish the F6/AU bottom end as it will take a few more months over xmas/new years, so i bolted a good GT3582 copy onto my existing AU engine and did any pre existing modifications that were required to get either the GT35 or GT42 setup running, so it was win win, but alot of hard work
please excuse all the welding, most was less than ideal metal and gaps with a bunnings ozito gassless mig lol, plus i dont care about looks (ie. grinding welds down), would rather it just stays together and doesn't leak.
also the mess of random s**t on the right hand side of the bay is my gas s**t, the car is running a Gas Research system with twin lock offs at the tank, twin 8mm lines, twin lock offs in the bay with 2x B2 converters fitted with GRA pressure springs.
i had to remove the sump to swap it for one i had a return fitting threaded in - this was done with the engine partially removed (all ancillaries still connected). i also removed the lower brackets at the back for the lower bellhousing bolts as i'm not using them, i did it to make it 11ty million times easier to fit the sump back in with the engine in the air.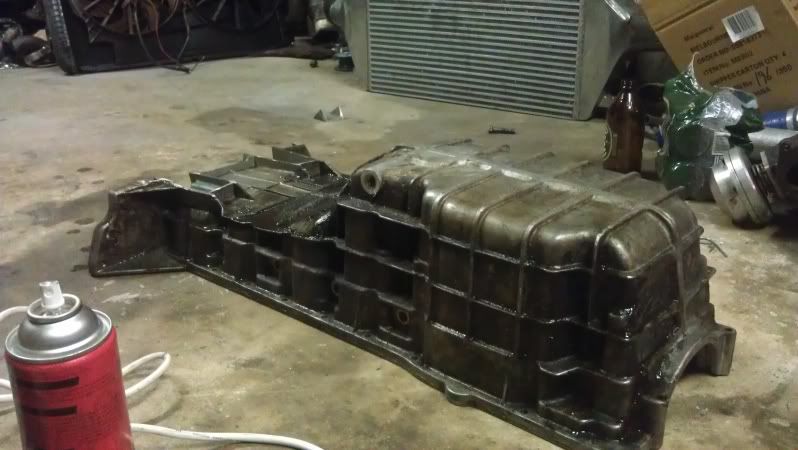 300x700x115mm cooler with 3 1/4" inlet/outlet modded to 3" - tight fit with quite a bit of modding lol, but it fits perfect where i want it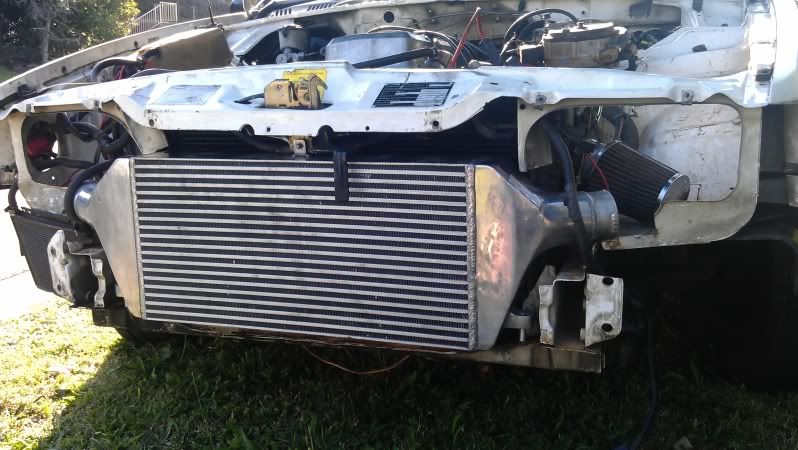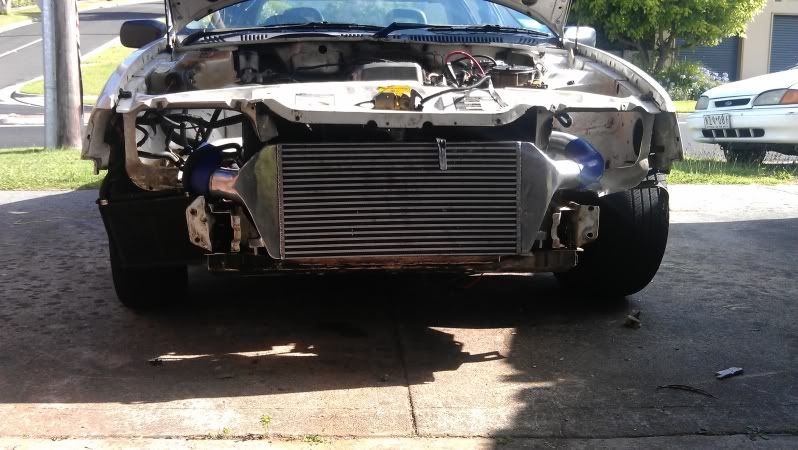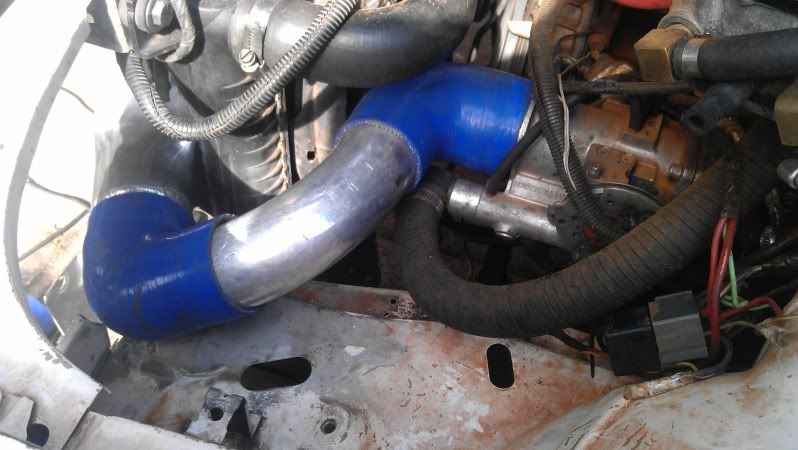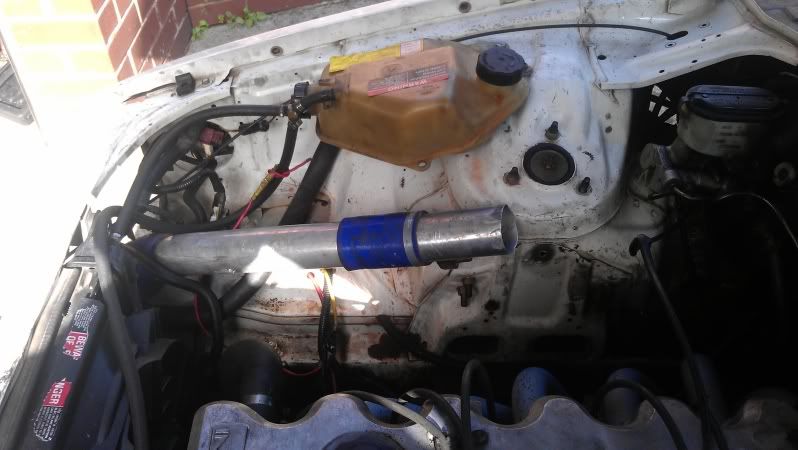 added external gate pipe to an internal gate manifold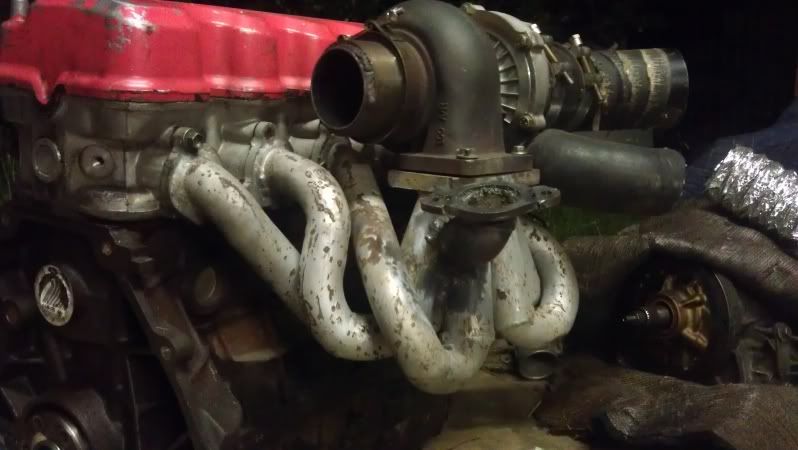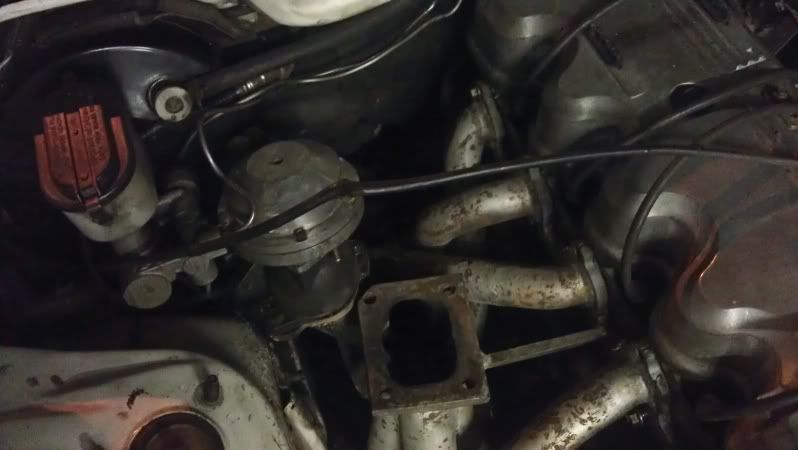 completed product still due for a clean and a few things to move around.
first shot is to give you an idea of how the cooler sits in regards to the bonnet etc, but its not seated on the bottom latch, hence why its crooked.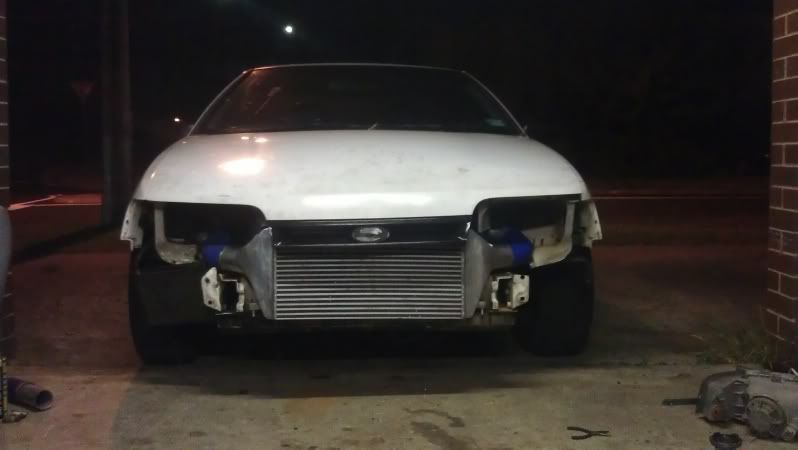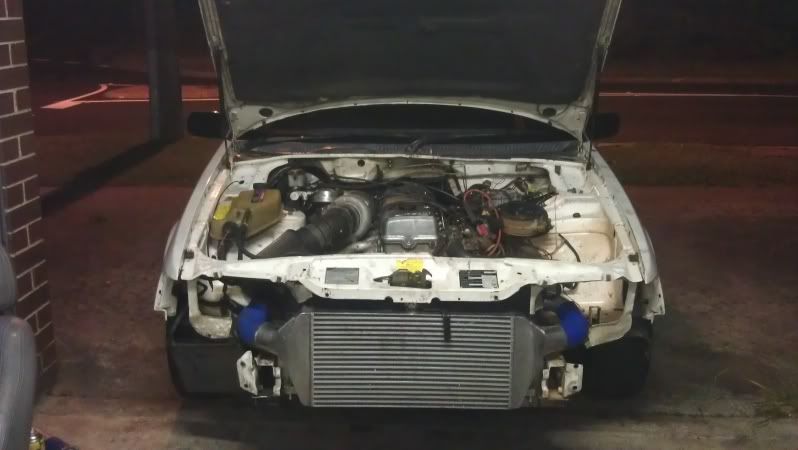 _________________
XG Panelvan
mild engine, EL ECU & J3, HI6 & MSD coil

in the shed - .595" lift cam, GT4202, forged AU engine, ems 4424 ecu, glide & 5500 stall - next-bellhousing

XH ute daily - DOHC BA XR6 engine, T5, AU3 ECU, J3 chip, wideband & logger, ported BBM, 3" intake