Hi all,
I used to be a member on here a few years ago, with my Hot Chilli Red EL XR6 ...some of you may remember the car..
I've had her for nearly 7 years now, and love her to bits ...up until very recently she was equipped with a Jim Mock DEV 5, built by JMM themselves, and running a very healthy 171 rwkw, with my best 1/4 mile time in her being 14.59 @ 96 mph.
Without going into a whole heap of BS, here's some pics of how she's looked along the way..
When I first got her..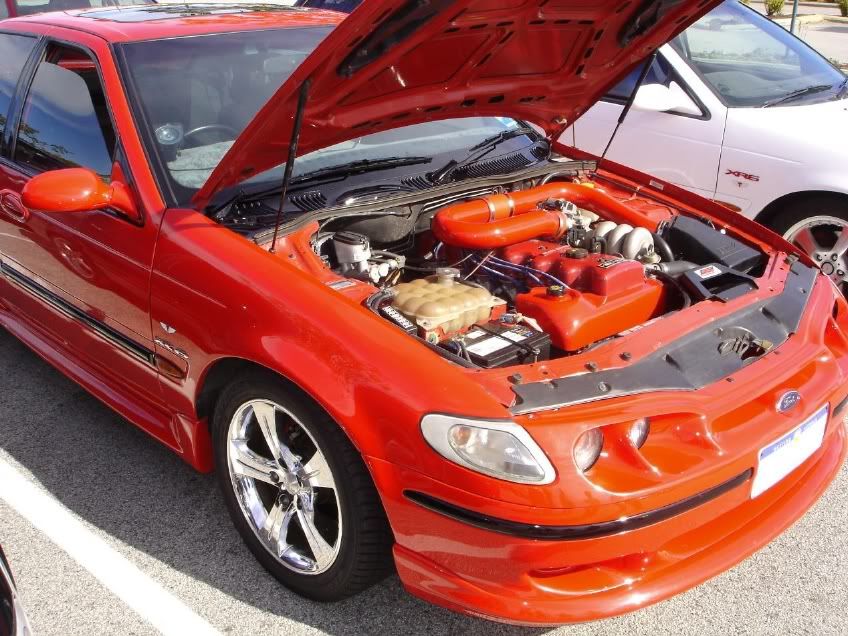 Rim change ...stayed like this for a while..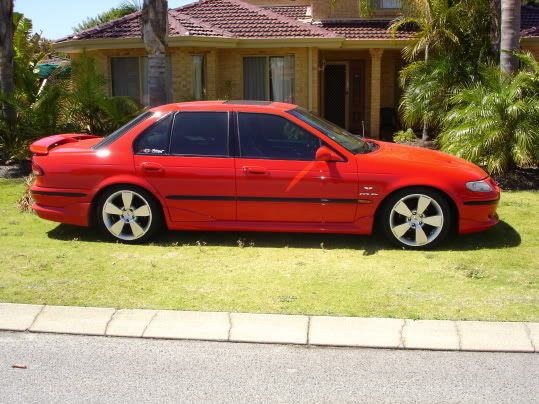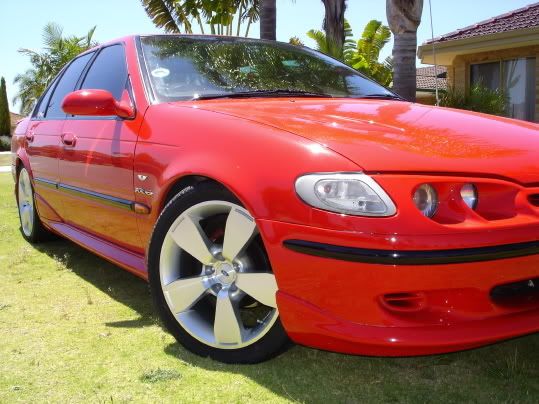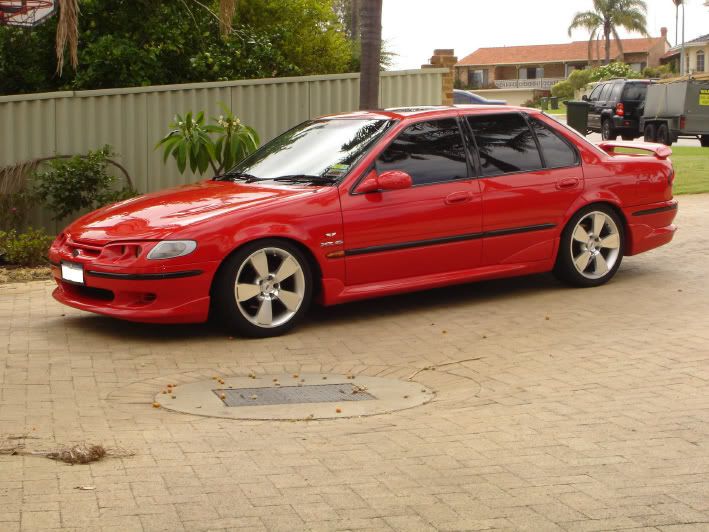 Modded the interior a little..
Then I despoilered her ...modified the Tail-lights, and painted the front Indicators..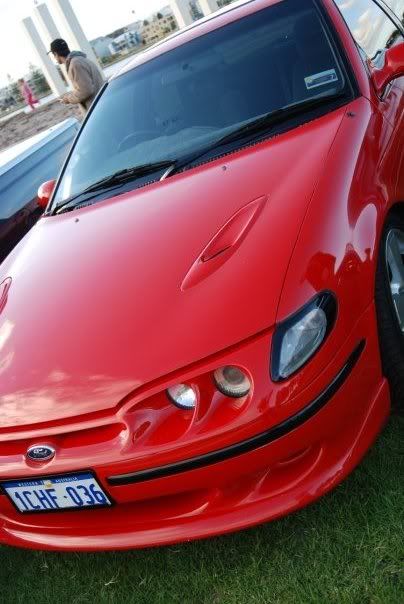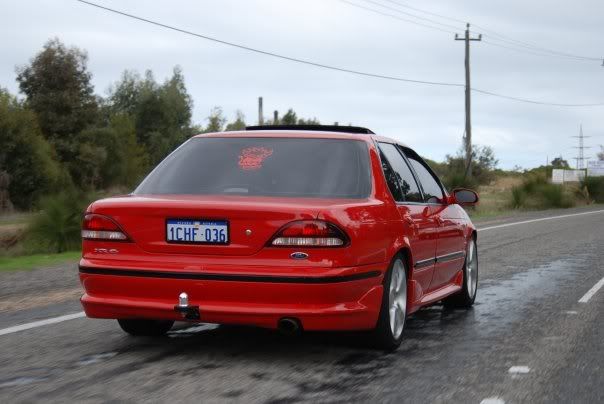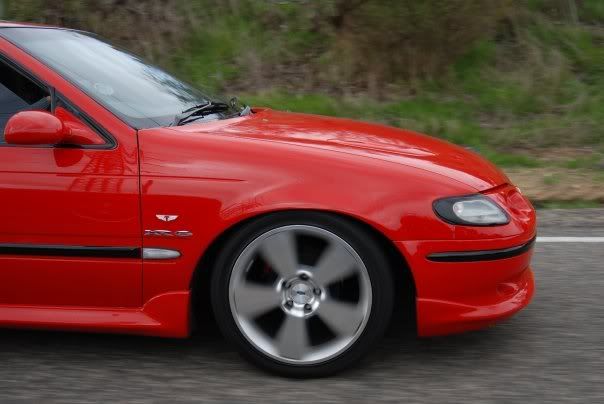 Got some engine bling..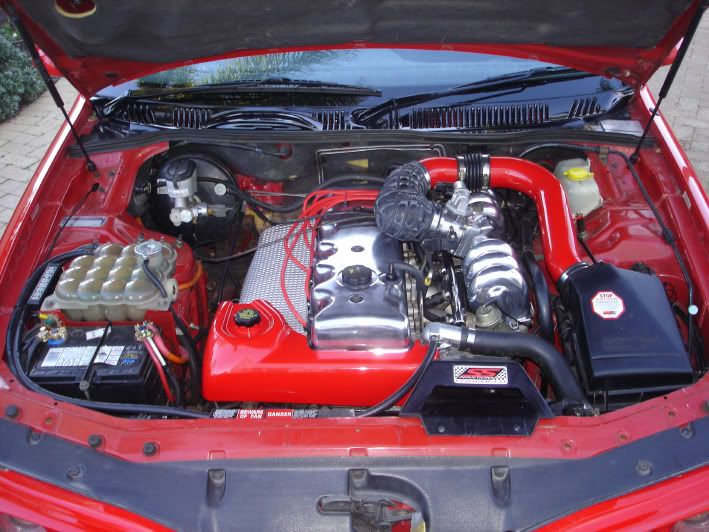 Then had some custom Airbrushing done (which I will be toning down very soon)..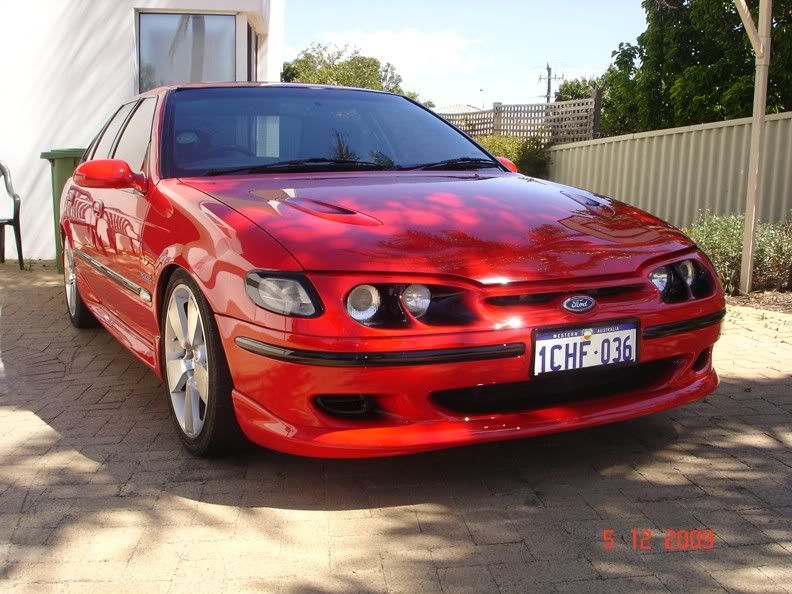 Around about this time I found out that my marriage was not what it seemed, and so everything went deep south for nearly 3 years (divorce, s**t, lawyers, property settlements, you name it lol)
...but during this time I did lots of research on what I wanted to do with my car when I finally got out of the mess ...boost was always on the cards, but I needed to decide what & how
Fast forward to approximately 3 months ago, I was finally all done with everything, and walking away with money in the bank ...NOW I could do something!!!!
I had decided Turbo was the way forward, and toyed with the idea of boosting my DEV 5 SOHC engine ...but I really wanted something smoother, more reliable, and different.
I found a really good installer in NSW, hatched a plan ...and bought this from Darren at FTG..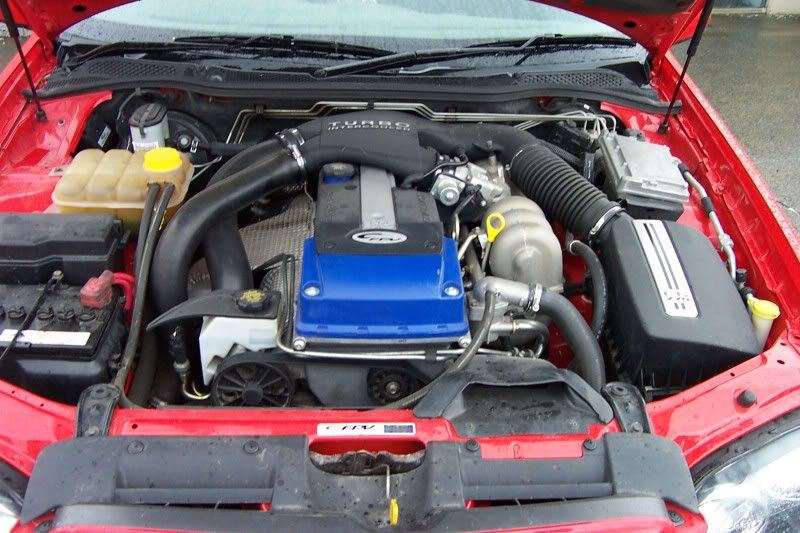 57,000 K's, still running in a BF Tornado ute, with everything we needed ...too good to pass up
Soon enough, both the engine and my car were winging it over to NSW ...and this is what has happened so far, in some sort of order..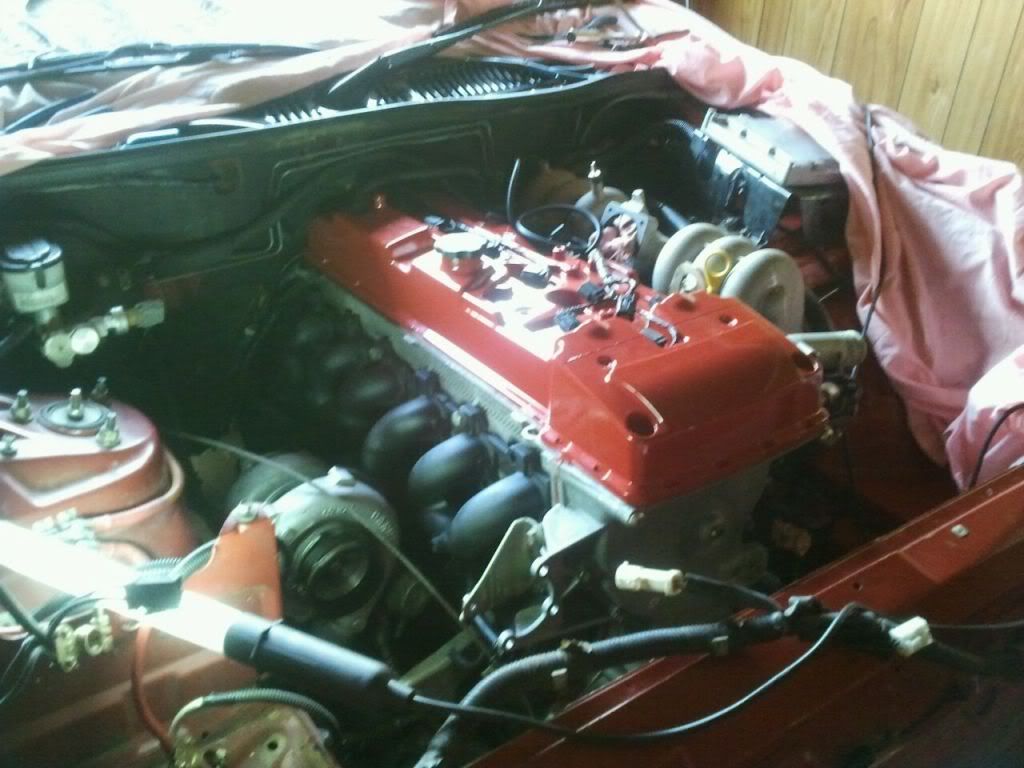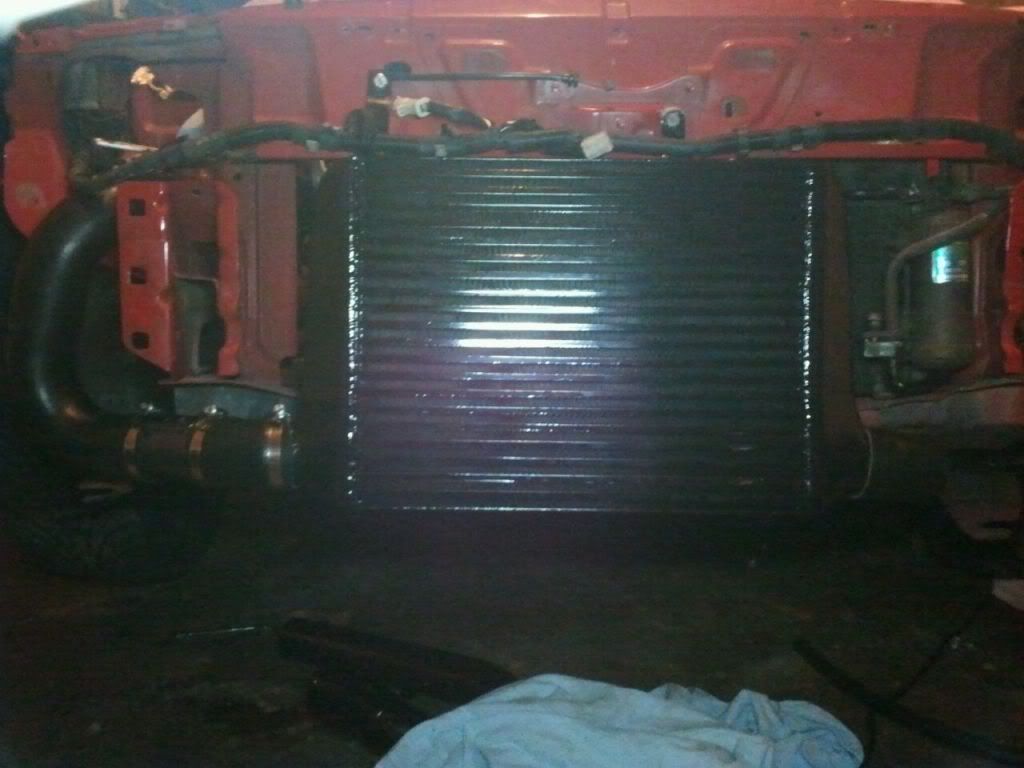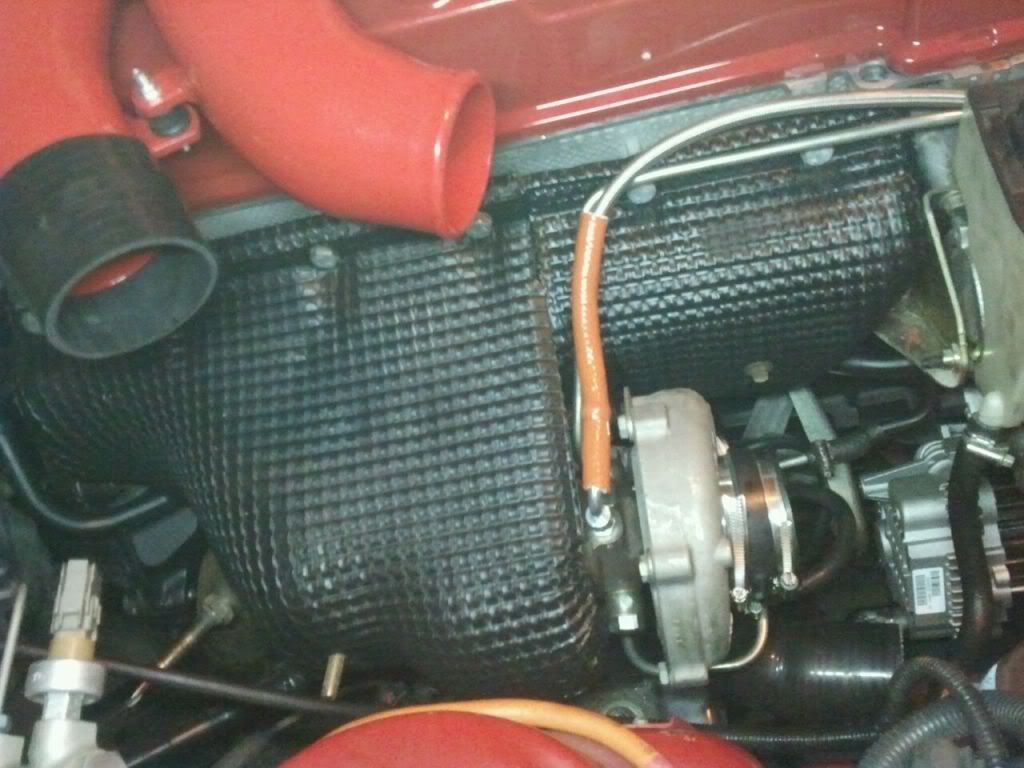 Thanks for reading, sorry for the pic overload ...and I will keep you posted as things progress!!
Cheers, MARK
Last edited by markr1967 on Fri Sep 02, 2011 1:28 pm, edited 1 time in total.