Hey guys,
I had completed a conversion in my Rangie. Pulled out the 5.0 out of my EF Fairmont.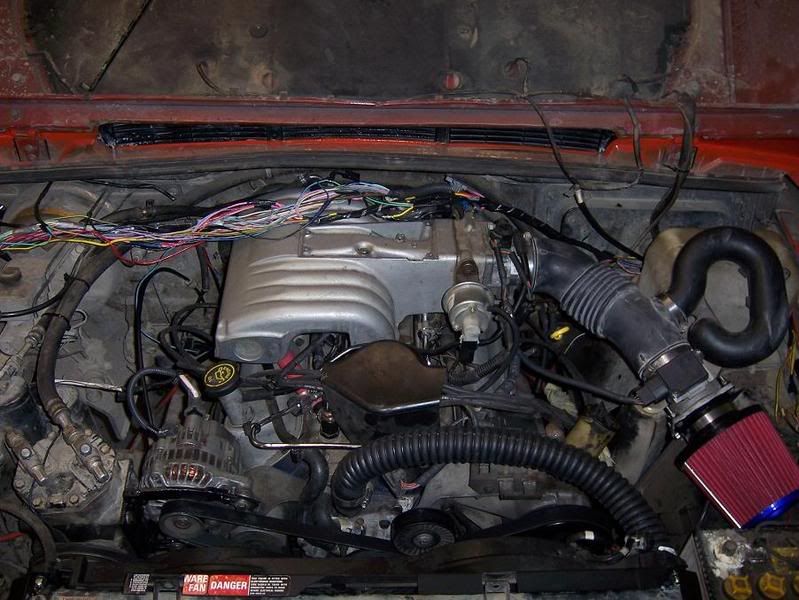 BUT !!! It wont run right. When it's cold, it fires, then stalls about 3 or 4 times, then nearly stalls, revs rise up a bit, then dies off nearly to the point of stalling again, this happens for about 30 seconds, slowly smothing out to a VERY rough, but reasonabley consistant idle. It revs out fine and smooth, hold revs fine also, and smooth.
I have put the multimeter on the O2 sensors, and they're all over the place. Ranging from anywhere between over +1 Volt to -.8V. Doesn't seem to make a lick of difference in the running of it of they're connected or not.
TPS is working fine, as is the MAF, according to what the Ellery's manual says with voltage outputs
Doesn't really blow much black smoke, nothing that is too noticable, but with it running for a while with the shed door closed, does get pretty fumey
What other areas should I be looking at ?
I have a video, but having trouble getting the sound to work. I will try and post up a vid later if it helps.
Cheers !!