[Other aftermarket MAF's(Pro-M,Granatelli,Ford racing) are actually calibrated electronically for the desired transfer function. Once again this can be a skewed transfer function to compensate for larger injectors. This of course means that they do not suffer from a maxing out of actual mass flow before maximum output voltage is reached.
All the while the EEC(in the case of the 5.0HO) still thinks it has 19's and a 55mm MAF.
This means that load calculation by the EEC is thrown out which, can result in detonation. Many modified engines can actually benefit from increased spark but an across the board spark advance increase can result in problem areas.
Many of the aftermarket MAF manufacturers provide the actual MAF transfer function for entry into the EEC. For EECIV and V this can only be done via a chip,TwEECer or EEC-Tuner, EECV can also be reflashed.
This is the only way for correct load calculation.
Cheers,
Pete.[/quote]
This is a problem that my engine suffered when putting on a proM 75 mm bullet mafs with my 28.8lb/hr bosch motorsport injectors (123's).
to cover up this problem I experimented with fuel pressure, plug gaps, colder thermostats, initial timing & a resistor loop bypassing the IAT sensor.
The best result was obtained by using the R/LOOP ,reducing initial advance by a couple of degrees ,setting the fuel pressure to 44psi, closing up the gap to 1.0mm ,running a 180deg thermostat & giving the engine cold air induction & also a custom plate on the inside of the airbox reducing the overall maf size by 2mm, resulting in a slightly richer mixture.
Did you read the thread I posted a couple of months ago?
Maf and injector calibrations with standard ECU, is it right?
check out the responses, no one thought it made a difference.
_________________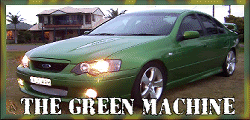 IF YOU HAVE IT UNDER CONTROL
YOU SIMPLY DON'T HAVE ENOUGH POWER!!!
Detroit 8V71 for sale, taking offers