Hey guys,
Thought I'd start up a build thread to document my progress on my ride. Anyways, my name's Nathan and heres my pride and joy, a 1995 Ford EF Fairmont 6cyl auto. Heritage green, work in progress atm...
Bought the Mont in April 08 for $2500 with 212,00kms on the clock. Ever since that day it has become my money pit
Here it is when i first got it..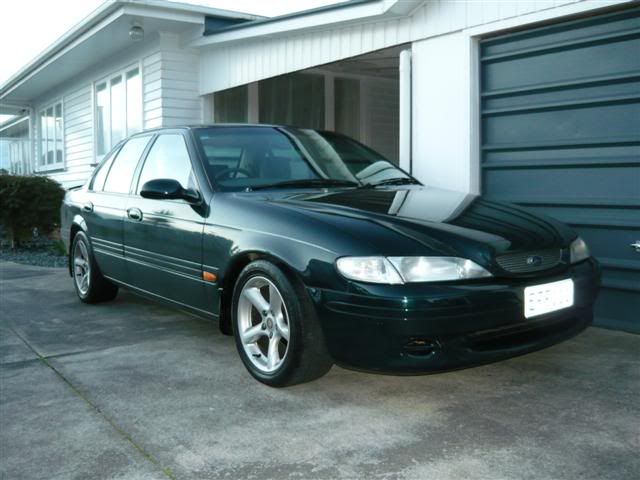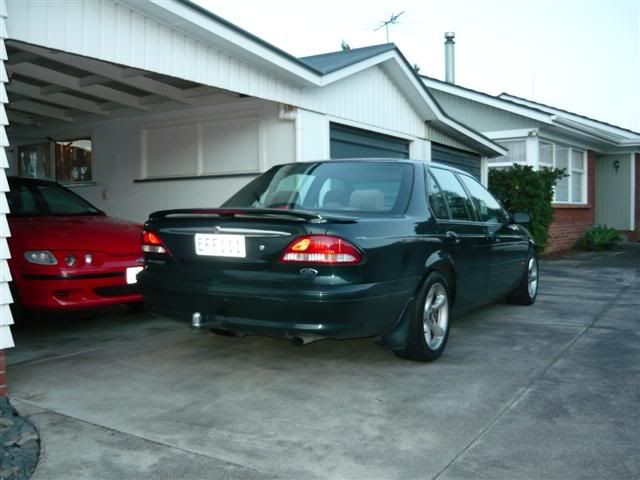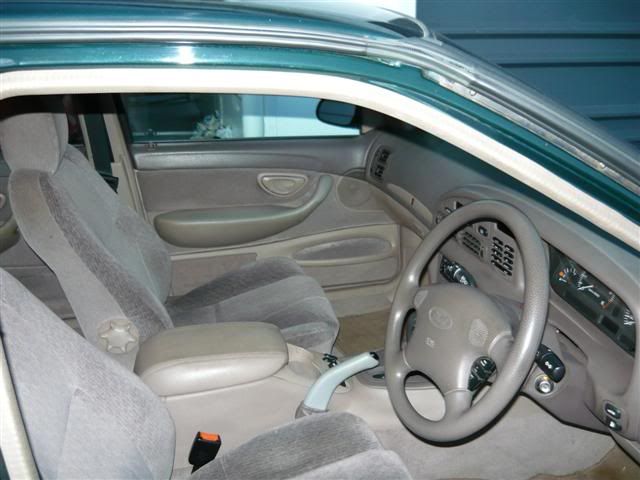 I bought the Fairmont in what seemed to be fairly decent condition for it's age, but it still needed some TLC to get it up to scratch. Being my first car ever, I treated it like my baby so I spent a lot of time servicing it and giving it a really good clean inside and out. Luckily, it came with a log book detailing all service history pretty much from new and it seemed to be fairly well looked after maintenance wise. I bought the Fairmont thinking it was completely stock standard, other than the 16x8" ROH Reflex wheels and an aftermarket headunit. After a bit of a look around underneath I noticed it also had Pedders Sportsryder suspension all round (GSR shortened struts/shocks with Pedder's low's front and rear) with 27mm front sway bar too..
First few months after owning the car, I read a bit too much on Fordmods about all the little upgrades and modifications that can be done to these e-series Ford's. Needless to say, I caught the mod bug and it went through a few small upgrades which are shown below..
Intake setup was upgraded to a BA XR6T Snorkel, BA Intake piping from T/B to Airbox, and also replaced the tapered bellmouth in the stock EF airbox lid with a DIY flared bellmouth using 3" PVC pipe which removed the final big restriction in the intake..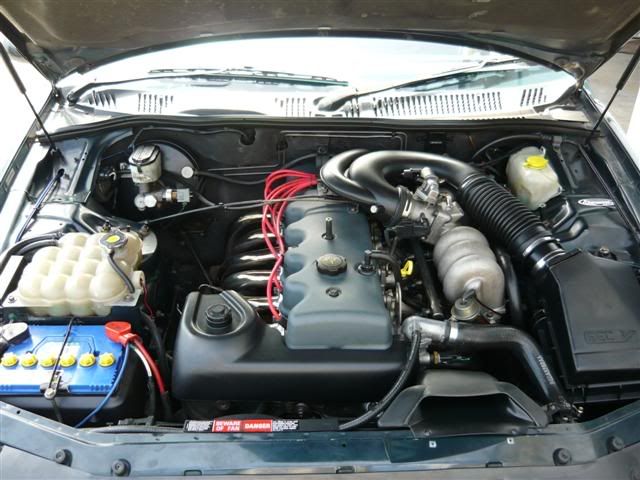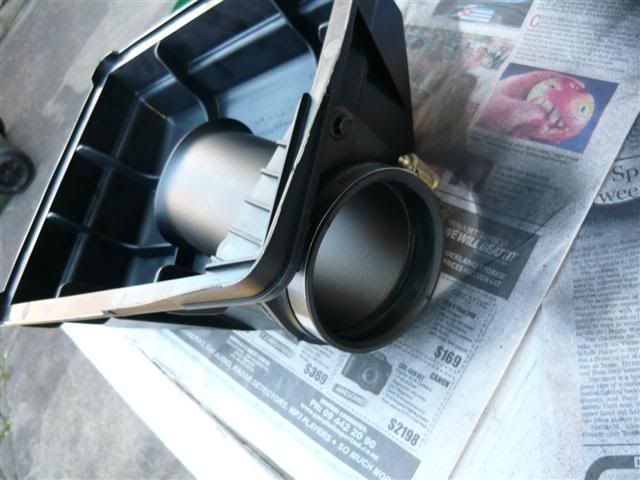 The original exhaust was completely ditched for a set of chromed Coby extractors with long secondaries straight into a 2.5" Rage mandrel bent exhaust, with 2 mufflers with a decent sized oval tip to finish it off. Being in NZ, cat converter's aren't exactly required so you won't find a cat anywhere in this exhaust system.
Next thing to do was new tyres all round. When I bought it, it had some Continental 225/50's up front and some very worn Dunlop's on the rear which had almost zero grip. So to sort that out, a full set of Firehawk TZ100's in 225/50 were wrapped around the Reflex's.
Interior saw a few little changes but nothing major. It's mostly standard Fairmont Cappa interior, but has a LTD woodgrain shifter surround, leather gear shift knob with chrome button (dyed satin black), chrome door handles, LTD woodgrain dash spear and custom tailor made "Fairmont" floor mats thrown into the mix to get the ball rolling..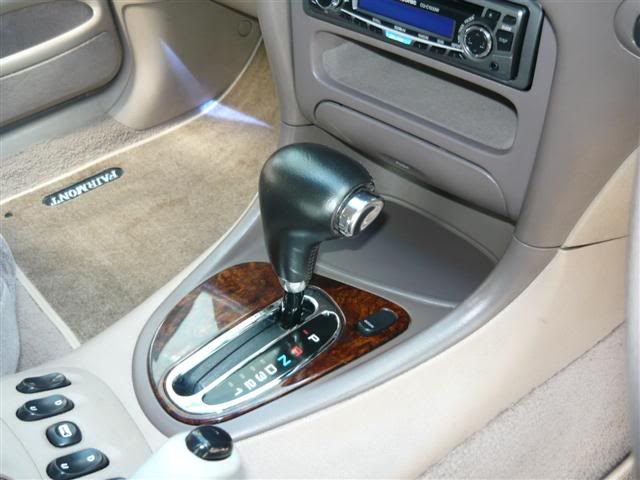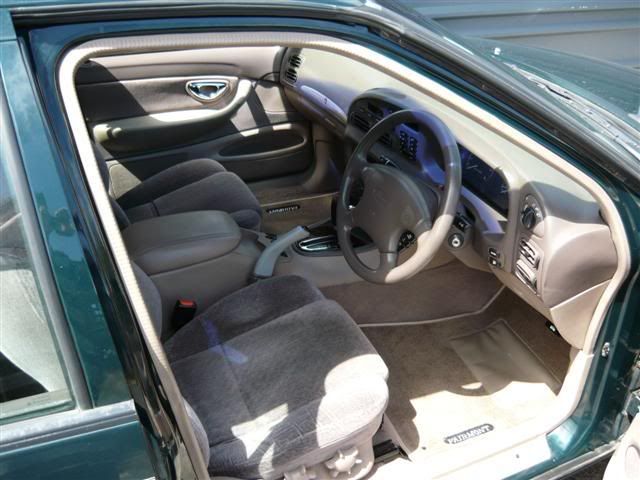 As far as ICE went, I wanted something cheap and basic to listen to for the time being. I stuck with the Panasonic MP3 headunit that came with the car, threw in some cheap 6" splits up front, and some Panasonic 3 way 6" coaxials in the rear to replace the tired original speakers. I also fitted a 2 channel JVC amp to run a JVC 12" sub to provide the low frequency emphasis for the time being..
Was pretty happy with it as it was, but as usual, it gets boring after a while and then you're back to modding again
So this build is basically going to be an on-going process. The plan; Keep modding it, 'till im happy
Last edited by KWIKXR on Thu Apr 24, 2014 10:22 pm, edited 10 times in total.