The Rear Spoiler looks like it is an 'option' spoiler. I have that spoiler on my ED Ghia.
The front lip however is not a factory part. It is an aftermarket add on lip.
There are two factory front spoilers, but that is not either of them.
This is the front spoiler on my ED Ghia, along with the factory side skirts and rear skirt.
And this is the 'Sprint' lip spoiler when it was on my old EB Sedan.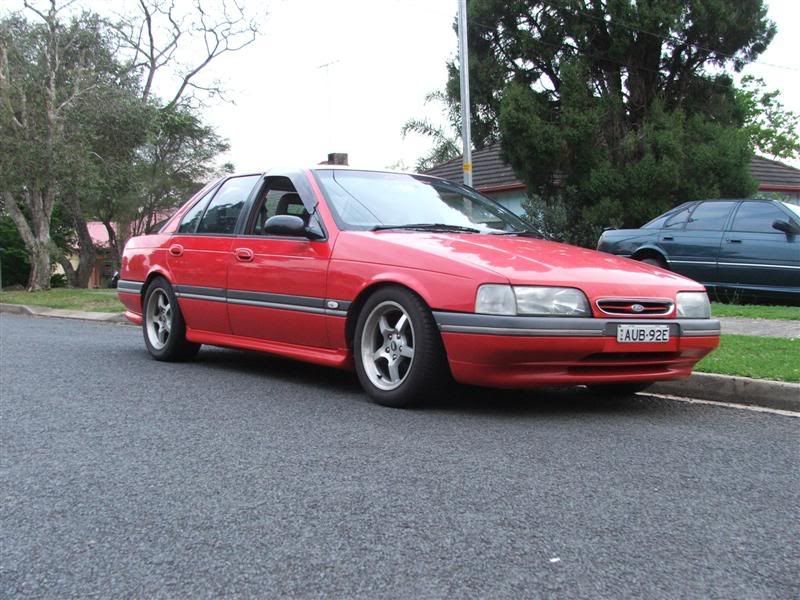 The skirts and rear apron on the sedan are aftermarket parts.
I hope that helps.
Cheers
BenJ