Un-used Master Power T70 in Q-trim for sale.
Was planning on using it on my SOHC 4L as it seems perfectly sized. Now planning on
building a 363 Windsor so going bigger, slightly larger than a T04Z. Would make for a
great street driven 4L or similar.
Plenty of guys running these on their LS1 in Australia with great results, and even
more turbo Mustang guys in the USA using them.
Specs as follows:
Compressor:
A/R: 0.70
Ind: 69.1, Exd: 91, trim: 58
Turbine
A/R: 1.00
Exd: 67, Ind 74, Trim: 82
T4 Split pulse flange
Hp rating: 800
The compressor has been smoothed, polished and then ceramic coated in chrome while
the rear housing has been ceramic coated in double heatproof black.
As stated has not been used, it was simply sitting on my turbo manifold bolted to the motor.
Price: $750 ono
PM me on here or via email:
EF_ECTIV@hotmail.com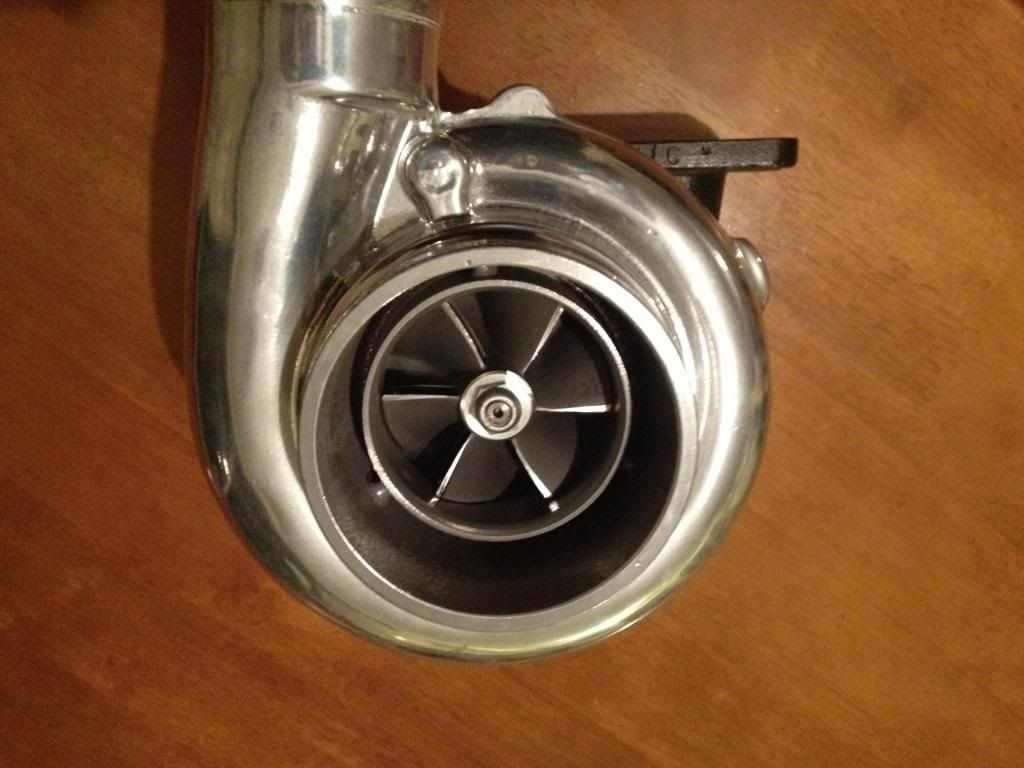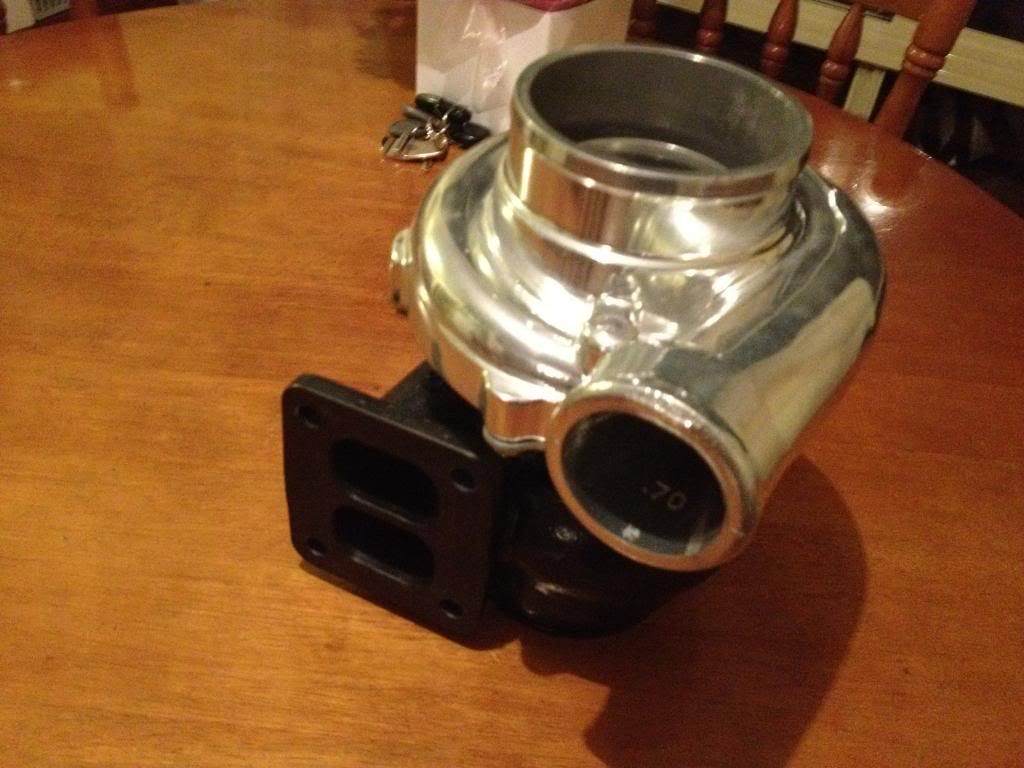 Size Comparison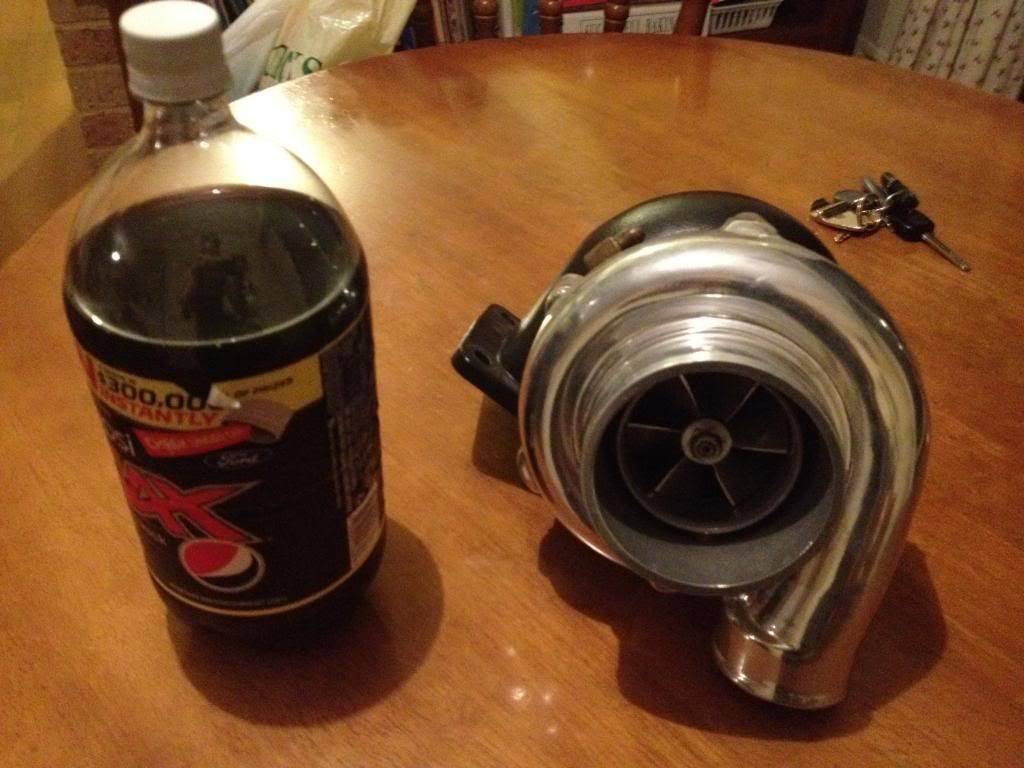 _________________
EF ECTIV
Garrett T04E, Custom grind 'Surecam', 55lbs injectors, polished plenum, 3 inch turbo exhaust,
T400 box, hi-stall, heavy duty tailshaft, KAAZ Diff with 3.91 ratio,
Coming Soon: Built forged motor & T04Z
"The ED" daily - SOLD
On the lookout for a cheap, stock EF