Been a quiet few months, been working mostly but I tried to get a bit done over christmas. Firstly, here's how the old girl was looking before I started ripping her apart again:
Looking low: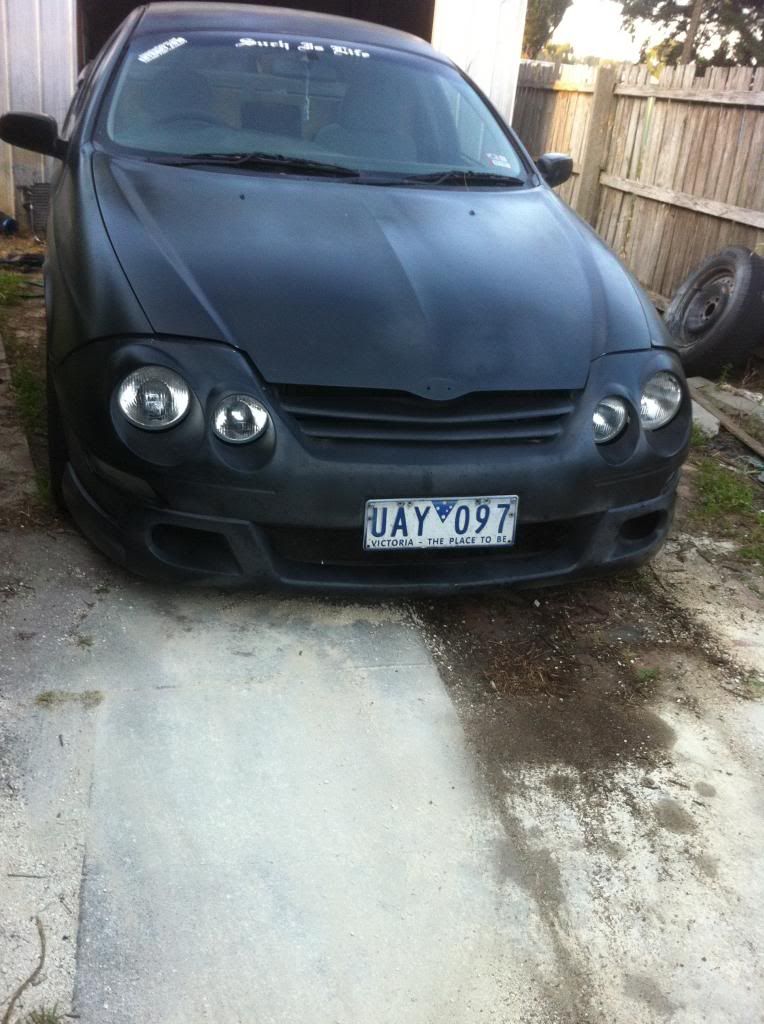 After a wash: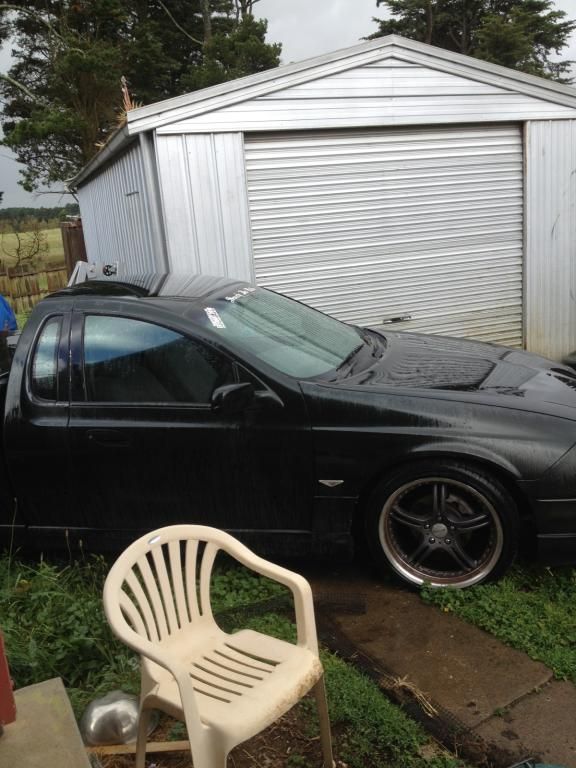 I bought myself a nice donor car to bump my V8 project forward: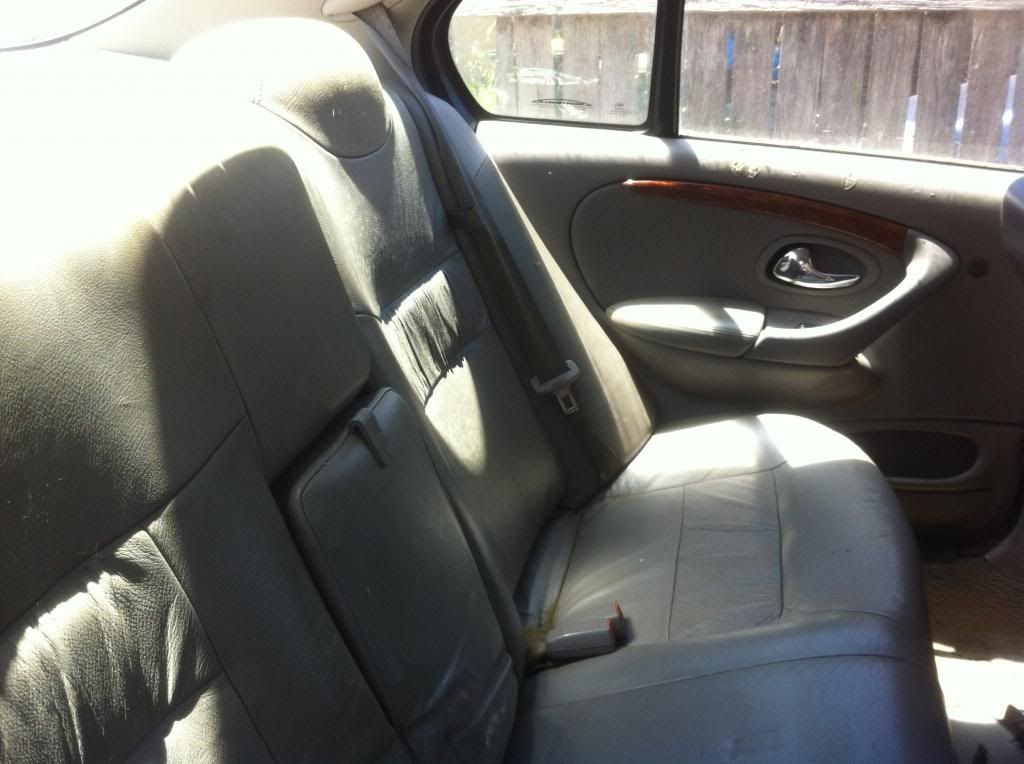 And proceeded to rip her apart....
V8 coming out: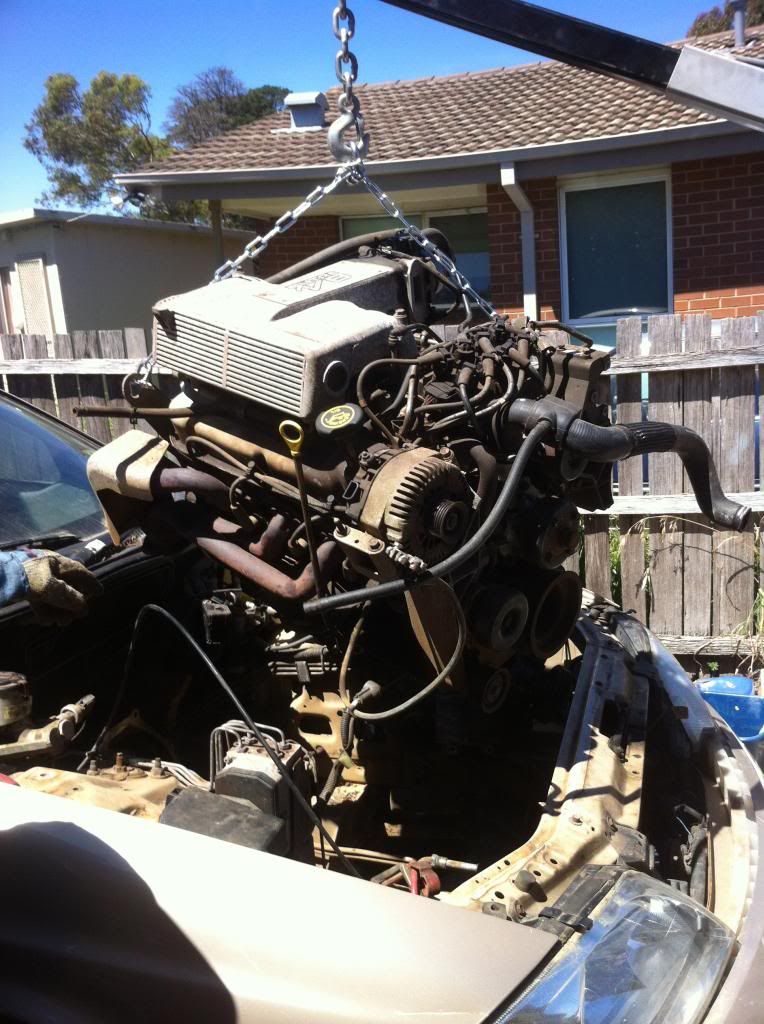 What was left of the car once I was done: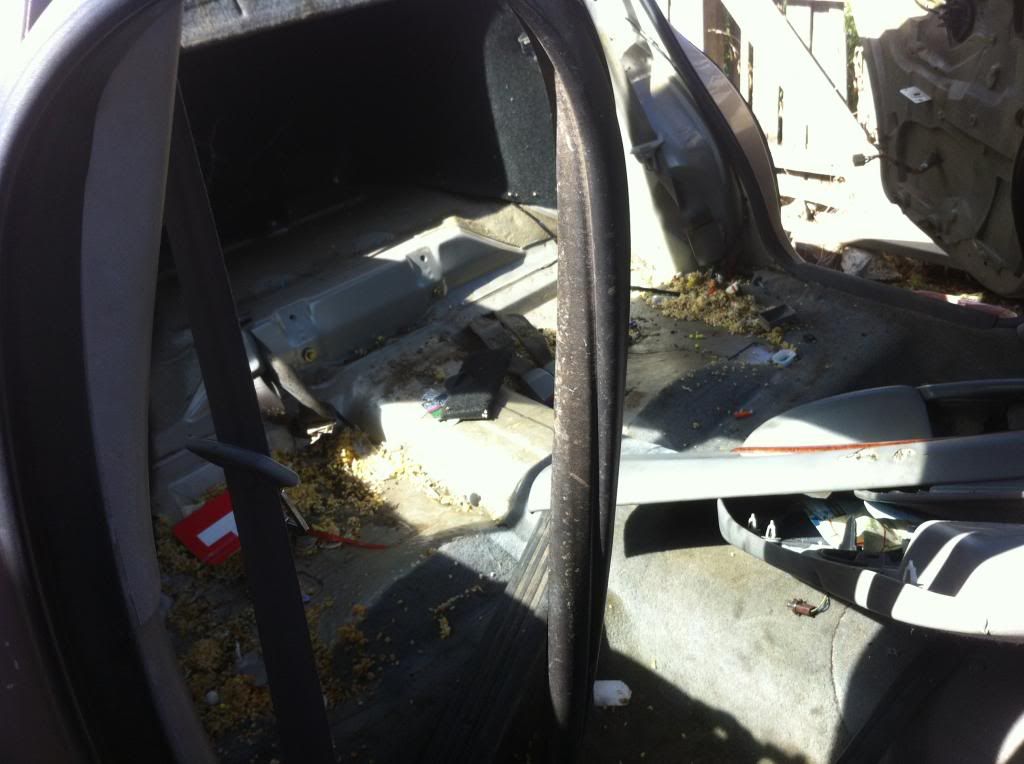 Then I moved onto prepping my car for the new engine:
6 coming out: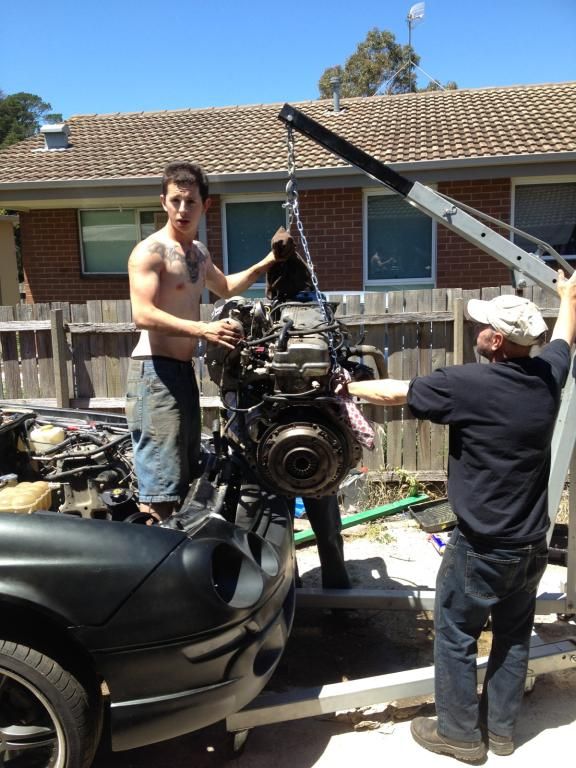 Interior stripped:
The V8 isn't in as I ran out of time before having to go back to work, had some hold ups in regards to Diff and flywheel bolts, but I'll sort those. Right now I'm considering whether to put some work into the V8 before it goes in (seeing as I won't have the time to put it in for a while) or not.
I also picked up a manual box for the 8 as the donor car was an auto. Most of the wiring seems pretty straightforward, but I won't really find out 'till I actually get the 8 in. Plus I've stolen the ABS and traction control as well.
The paint still isn't finished D:, still needs clear but I decided that the green pearl was too overpowering so I've toned it down a bit and will respray in the new colour (which I had to do before clear anyways.. though I have no idea when I'll get the time for that)
Also chasing foglights for the front bar, still. Found some that should do the trick but trying to find out if they come with brackets or not as I CBF making my own to mount them.
All in all it's living up to the time consuming money pit of a title that is project car...