Hi All,
Up for sale is my Webasto Hollandia Stratos 700 TVS sunroof - it is a complete roof cut from 'A' pillar to 'C' pillar.
I've been in two minds about keeping it for my project - but space is becoming an issue and my project is currently going nowhere fast!
Comes complete with:
* Roof-lining in EF II Luna Mist / EL Mako Grey (Fairly sure, roof lining is the same grey in both models)
* Pair of velour wrapped sun visors
* Slide-able sun shade with black grab handle
* Factory / OE operation switch
* Drainage plumbing
* Rear courtesy light wiring
* Factory grab handles
* Factory interior light & lense
* Standard tinted glass
It was fitted by Prestige Sunroofs in Burwood who were consigned to do a lot of work for Tickford back in the day. There is still a prestige sticker on the LHS rear of the air deflector assembly.
Over the years, I've put two sunroofs in my cars and bought another with one fitted - cost was $1950 for the first one and $2200 at Prestige. it really is something I love using day-to-day in various capacities - fully open for fresh air, vented for freeway / highway speeds and at night as a moon-roof.
If you've ever thought about putting one in your E-Series, this is a great opportunity as you have everything you need. I've heard most installers quote anywhere between $800 and $1100 but have heard some back-yarders doing it cheaper.
I'm not desperate to sell, but I have to come to terms with my changing circumstances and stop hoarding haha!
Can be put upside-down on a roof rack with appropriate padding or a ute / trailer would probably be easiest.
Priced to sell - $450 for pickup in Melbourne's South East suburbs.
Happy to take a deposit upon inspection if it helps!
Thanks & Cheers,
Steve
Attachments: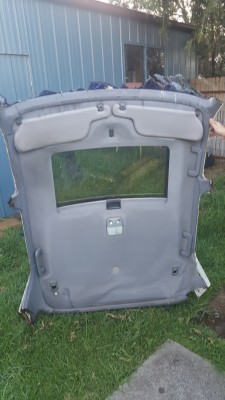 20160209_193944.jpg [ 207.28 KiB | Viewed 230 times ]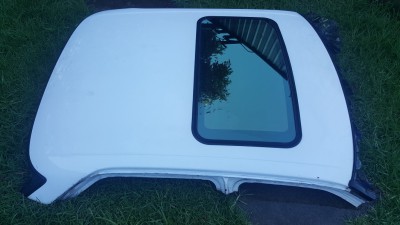 20160209_193927.jpg [ 206.25 KiB | Viewed 223 times ]