Hi All,
First off I'll introduce myself....
My names Adam, I live in West Auckland New Zealand and am currently onto my 4th and 5th Falcon.
Starting when I was 16 I purchases my first car, a 1995 EFII Fairmont wagon with a seized engine. After replacing the engine and other necessary parts I had a presentable EF wagon with all the Fairmont goodies. We nick named it the 'White Whale' Soon after that the modifications started.....
First up was a new exhaust as the original one fell off one night. I got the middle section replaced with new piping and put a straight through muffler in the middle and removed the rear resonator (thinking back now it was probably way too loud). Next went on a set of extractors and removed the cat (one of the benefits of being in NZ). Shortly after was a set of 17x8" ROH Addrenalines and a set of Goodyear Eagle F1's, lowering springs in the front and new shocks all round. I never lowered the back because I used it to tow car trailers quite regularly. Here's a couple of photos of before and after.
The White Whale: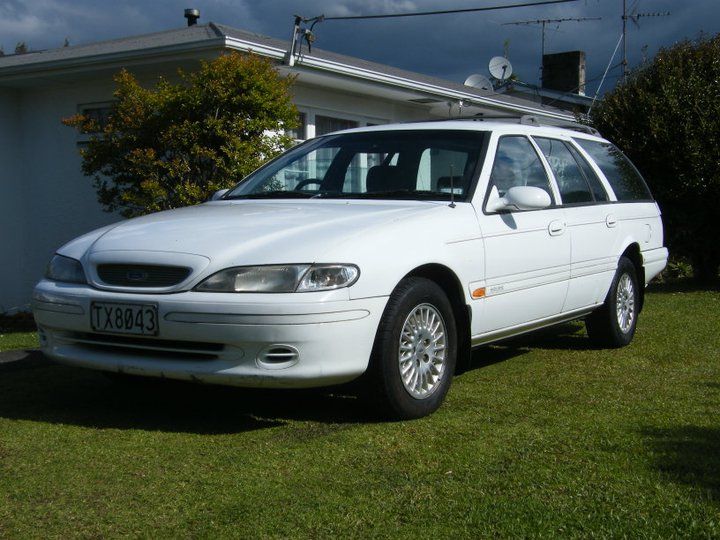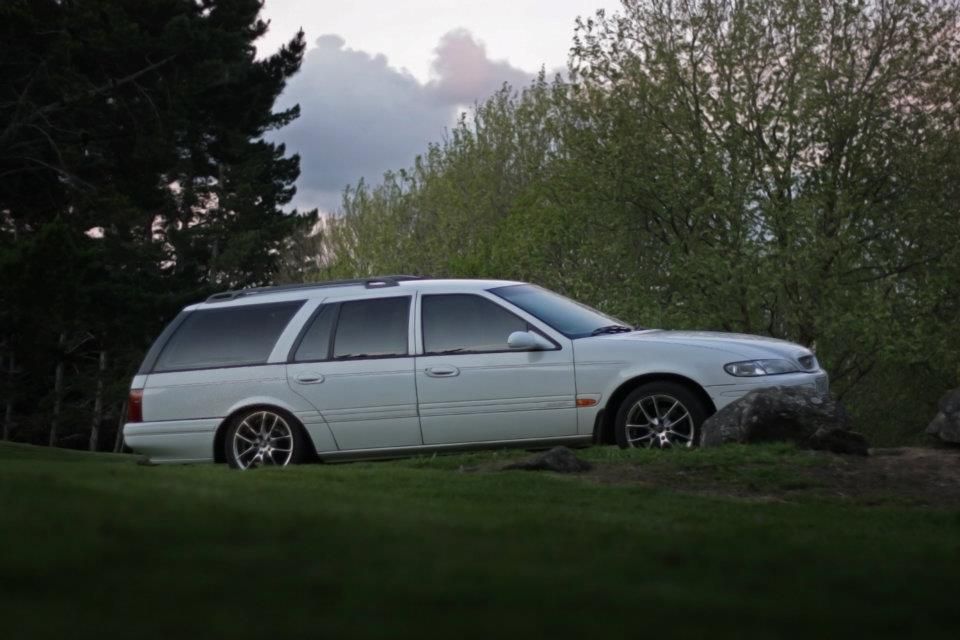 After 2 years of good service I sold the white whale because I could see some rust issues starting to need addressing if I wanted to keep it long term and that (at the time) wasn't in my skill set so I decided to move it on before it was going to cost me money.
I was planning to take a break from Falcon's for a while and save some money (on fuel) since petrol had peaked at well over $2\L. Then browsing Trade Me one night I came across this manual EF Futura that looked liked a bargain. After a short test drive and some good bartering I was the proud owner of my first manual Falcon. She was no gem but for the price I wasn't going to complain... I don't have a photo of when I first got it but it was on super\ultra lows with black steel wheels. First on the list was to swap the springs out for some std Low springs and put my ROH wheels on it, the came a new mid section of exhaust with straight through muffler (this time keeping the rear resonator to keep the noise levels under control a bit).
Soon we had a set of Bilstein B6 shocks come into work in an EB XR8 with a HD front sway bar so in went those to fix up the handling along with a set of extrators. Then I bought an EL Fairmont Ghia for a parts car which had a mint 3.45:1 LSD diff and roof linning so I swapped them out for my noisy worn out single spinner along with some AU seats (also form work).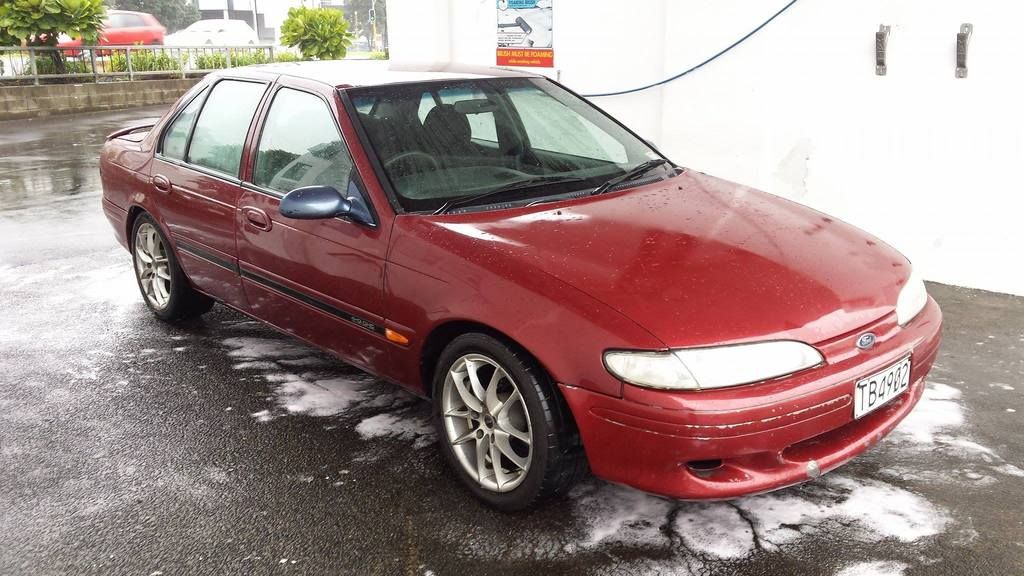 One of it's many towing duties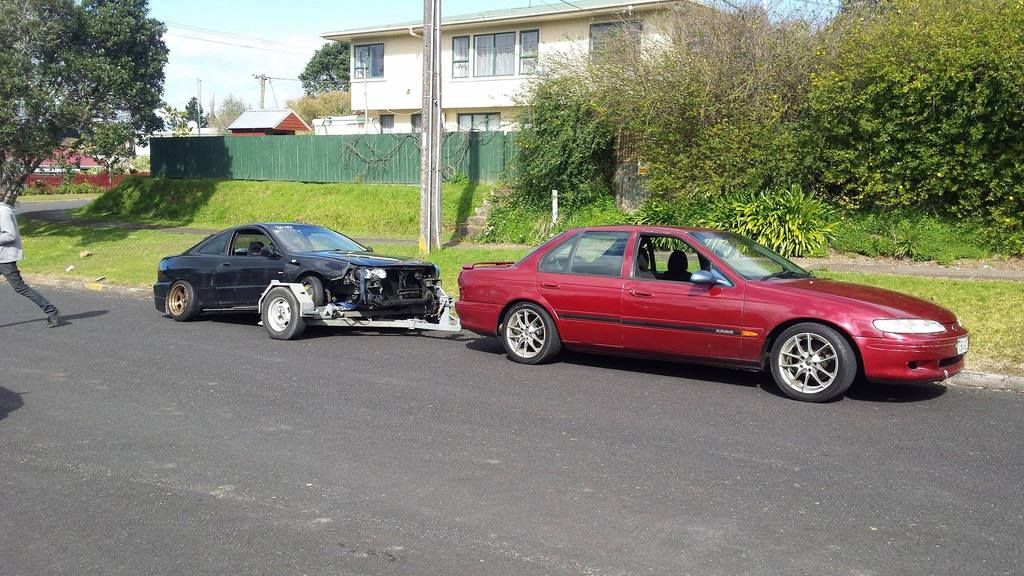 The EF then started to develop some oil leak issues and other minor things that needed attention along with getting hit in the LR quarter by someone so I put it on Trade Me and off it went to it's next owner.