Guys/ Gals,
I have an EL manual I'm looking to sell.
This car has recently had a T5 conversion. It runs very well, but still has hunting when stopping at lights etc- it is easy enough to drive around though. I have been using it for commuting, and it returns 10L/100. Rego to 31/7.
Otherwise, it has 280K km, and is in very good condition in and out. Everything is stock. Has about 2 months rego.
The engine and box are both in very good condition. The engine was overhauled at the time of fitting the box. The head was overhauled due to not realising it was a hybrid and bending a couple of valves due to timing error. The bearings were replaced, and all seals were replaced, the result being an absolutely oil-tight engine with 180psi compressions.
Otherwise, for the price listed you get every spare part I have for an EA-EL that won't fit the AU.
I have:
2 T5's, one rebuilt, one complete boxed up in parts.
1 std diff and axles, dismantled. 1 AU diff and axles, dismantled (wider, to play with the handling).
1 LSD centre, rebuilt, assembled, ready to be fitted.
Choice of ratios (CW+P). Pretty sure they are 3.08, 3.23 and 3.89.
Bumpers and panels in white, same as car.
K frames- 1 EA-ED(?) 1 EL.
Various additional Ford wheels
Another hybrid engine, various heads all good (1 EA, 1 ED, 1 EL 96DA), various cams from these.
Steering, suspension and brake stuff (3 good MCyls, kept with fluid in).
Stacks of other parts hanging in my garage, or in the shed.
Basically, you buy the car, you get the lot.
$1000
PM's please.
Cheers
Kevin
Attachments: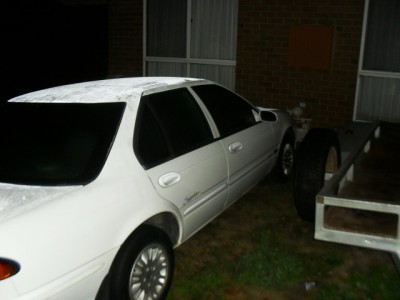 SDC11557.jpg [ 191.75 KiB | Viewed 200 times ]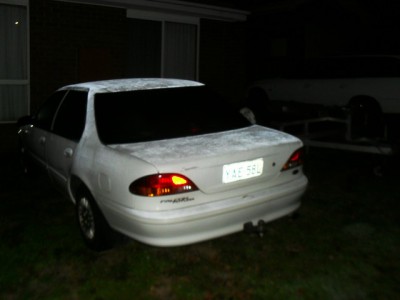 SDC11556.jpg [ 180.02 KiB | Viewed 199 times ]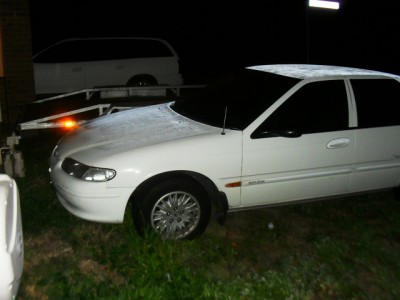 SDC11555.jpg [ 203.23 KiB | Viewed 208 times ]