Had a bit of a screw around with the turbo. First machine shop said they couldn't machine the billet turbine wheel, so they made a new backing plate. Long story short it didn't work. Went to another shop and they're like yeh we can do it. They did it yes, but the turbine C**k sideways on the press and it was damaged, BUT, they replaced it free of charge and machined that one without hassles. Picked it up today to fit it tonight.
Also had a few weeks off over Christmas so i pressure washed the carpet, tidied up inside the boot so the setup looks a bit nicer, fitted and dialed in the Dev5 and replaced the lifters.
Goes in next week for the bigger cooler.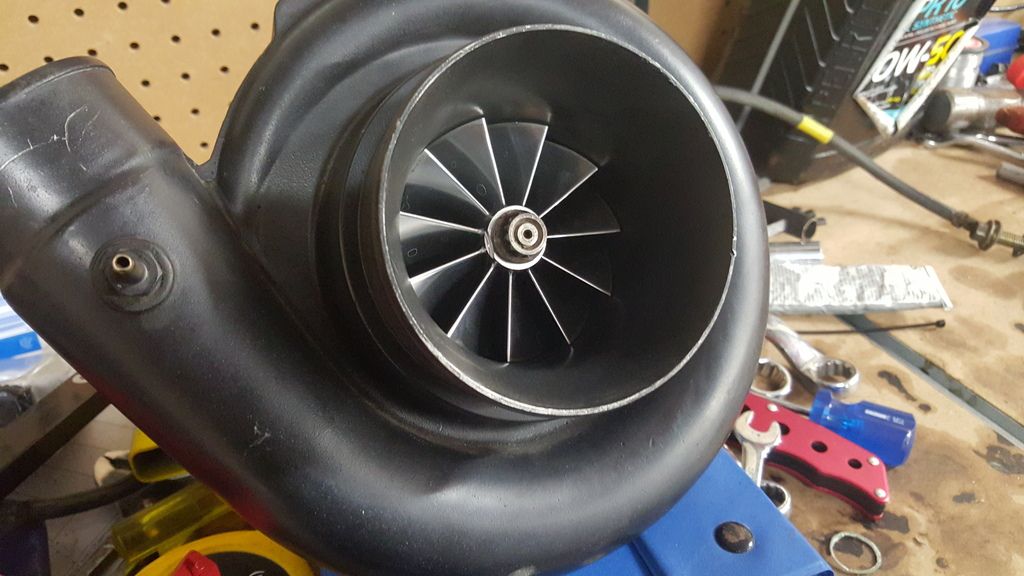 _________________
Daily driver: AU2. 5 speed. 19" FG luxos. Full exhaust. Lowered. AU3 XR leather interior, converted to full power windows. 3.45 LSD. IN THE FUTURE: Tickford 6
Weekend driver: EA SVO AU motor. Built BTR. TCE 2800 stall. T76 turbo. Locked diff. On E85. approx 320rwkw. 11.5 @121mph