Hi,
I have been noticing the odd coolant drop under the vehicle and noticed I have lost a small amount of radiator coolant from the header tank. There has been a few hot days , not sure what was happening so took the underneath splash guard off and noticed bottom radiator hose had some coolant remnants.
I could not see any leaks from the radiator itself or from the radiator hose when doing the squeeze test.
Would the bottom radiator hose be the culprit, it seems to occur over couple of days, not sure if it losses coolant every day as such.
Photo Attached.
Peter
Attachments: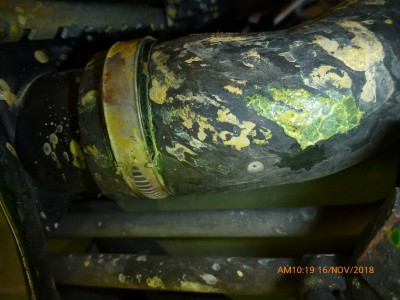 Another view (Copy).JPG [ 353.58 KiB | Viewed 162 times ]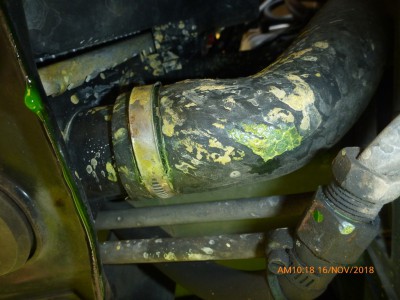 Radiator Hose (Copy).JPG [ 353.78 KiB | Viewed 137 times ]