Rightio guys, I picked this 1999 Ford XH Panel Van up the other day, would rather not specify how much I spent on it, let's just say the seller got an absolute bargain.
It's had an EL XR6 engine and 5-speed manual conversion, the engine was rebuilt about 10,000 km ago using parts from an AU XR6, it's got a lumpy cam, extractors, all of that good stuff.
At this point, I'm just looking for recommendations for common mods the people do, performance and interior mods etc.
Attachments: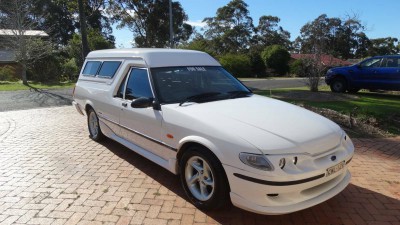 3.jpg [ 212.7 KiB | Viewed 169 times ]