As most XF/XG/XH ute owners may appreciate, those std 4" speakers just don't cut it, no matter how good a brand, they just don't compare with the bigger speakers.
There have been threads on adding subs, etc to the behind seat panel, but I wanted to mod the doors - AFAIK, I haven't seen anyone do it.
Not really that hard - remove the old plastic speaker bracket, mark the speaker position, cut your hole (be careful), I used E series wagon tailgate brackets, which were pop rivetted to the doors (keep the foam splash guards too) they did need the speaker holes enlarged to fit the speakers, drill the speaker holes, fit the speaker. There's enough clearance to the lowered window glass.
The door trim needs to be cut and the grill fitted (hence the parcel shelf carpet to cover any imperfections, etc).
I did use brushcote sound deadener inside the door and on the outer skin - does make a fair difference on road noise, and improves the speaker bass considerably - even the doors sound like doors when they're closed - not like tin cans anymore.
Attachments:
File comment: Speaker fittting . . .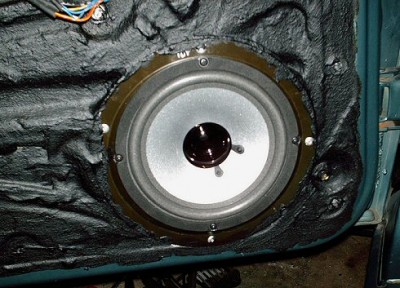 speaker1.jpg [ 78.31 KiB | Viewed 208 times ]
File comment: Before . . . .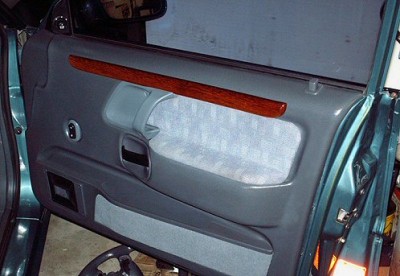 speaker4.jpg [ 61.65 KiB | Viewed 244 times ]
File comment: After . . .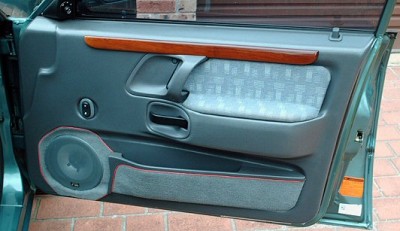 speaker3.jpg [ 58.47 KiB | Viewed 272 times ]
File comment: After . . .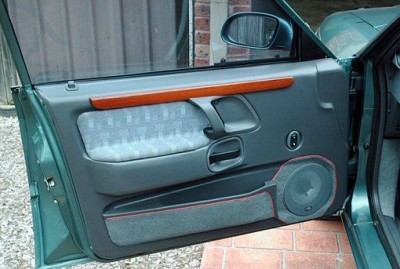 speaker2.jpg [ 63.93 KiB | Viewed 241 times ]
_________________
96 XH Longreach 'S': LPG, Alarm, 3.23:1 LSD, Cruise, Trip Comp, ABS, Power Windows, Mid Series Dome Lt, Climate Ctrl
97 EL Futura S/W: LPG, Alarm, LED int Lts, Trip Comp, F/Lane Dome Lt, Climate Ctrl, T5 Conversion