Hey guys.
1994 ED GLi Classic
Started like this: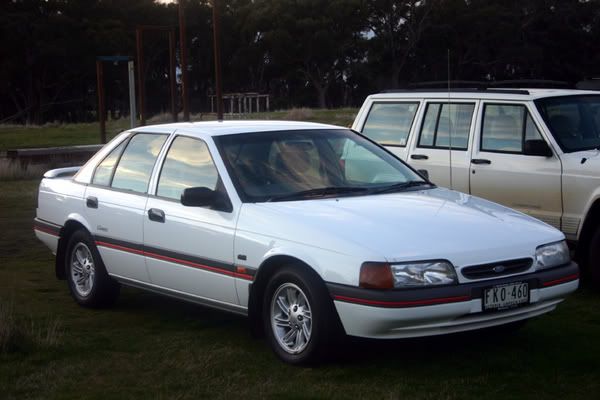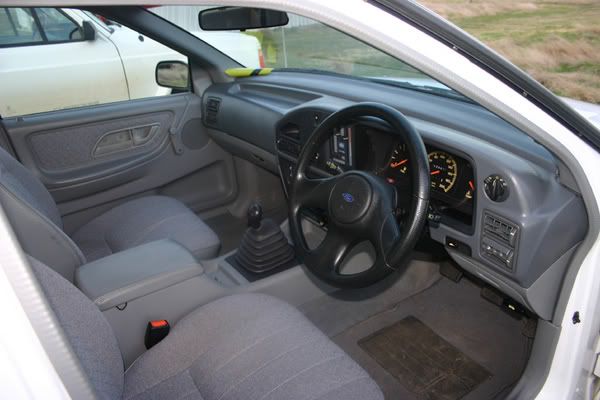 Now it looks like this: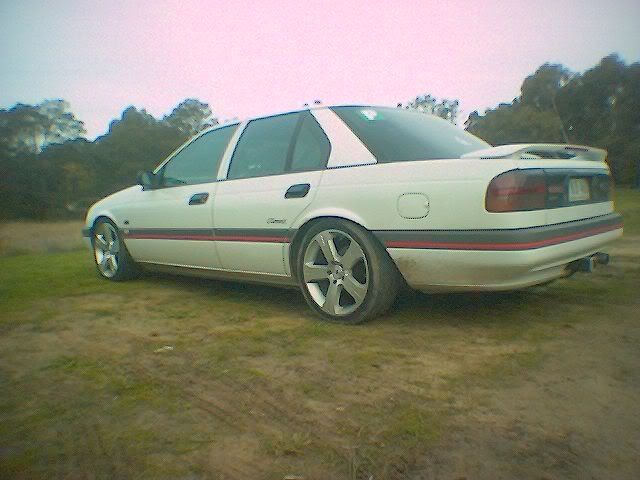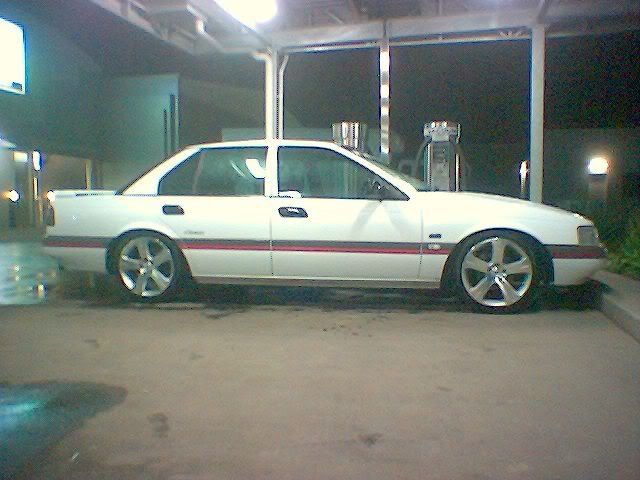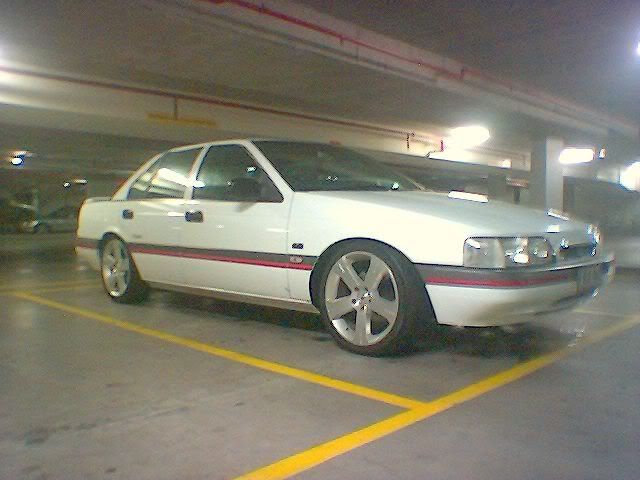 Half finished boot install: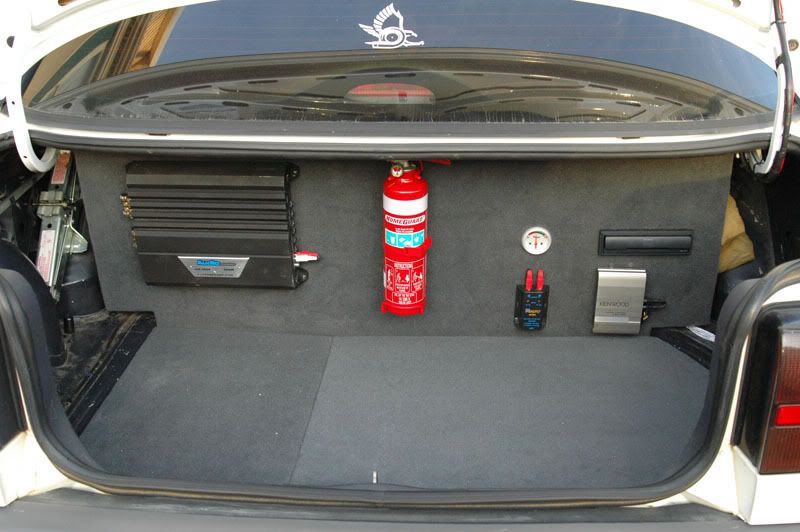 Under the bonnet (don't have a recent photo):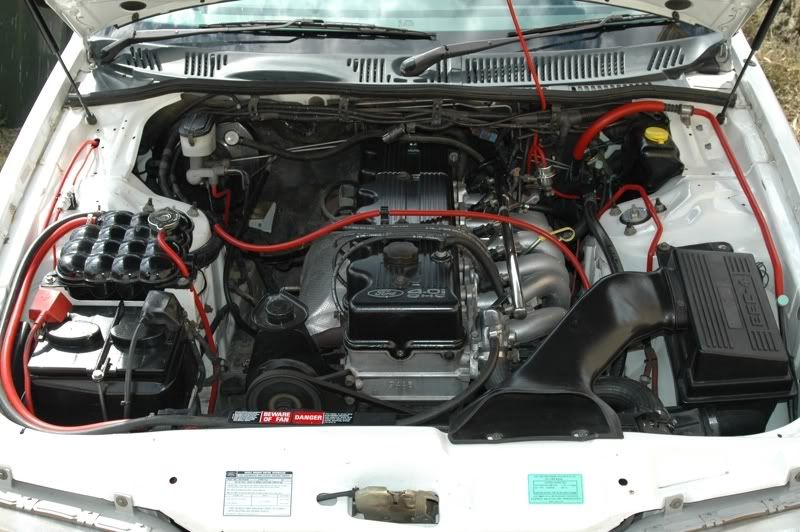 Here are the mods as follows:
Lowered on Pedders Superlow Springs, Pedders Sports Ryder Struts, and KYB shocks with camber kit.
18" BA XR8 Rims (Pre-Au Offset)
2.5" Redback Catback
XH Snorkel
Thermofan Conversion
Remote Start (via Boot button on keyfob)
Fusion 12" Encounter Sub
Custom Boot install (pictured, not yet finished)
In Car PC (runs DVD, video, music, etc, etc)
7" Lilliput touchscreen moulded into demister surround
Pioner DEH-something
Kenwood tweeters mounted in B-pillars
Speco Oil Pressure / Volt Gauges
EA Fairmont Ghia cluster conversion
EA Fairmont Ghia seats
EA Fairmont Ghia console
Fuel cap pop solenoid
Electric aerial
Clear indicatiors | AU3 repeaters
Reinforced firewall
That's all I can think of at the moment. The car is a May 94 model, so it has an EF head from factory and possibly counterweighted crankshaft, but not sure about that yet.
Future mods are some EF trims with chrome handles, and then a Snort stage 2 turbo kit.
Comments welcome.
_________________
RIP Chelsea
96 EF2 Gli - T5 / Exedy / Wade 977b / P+P / JMM Extractors, 2.5" / Port matched BBM / and more
bmICE