tufffordfan wrote:
2 dear mr low ghia

where the f**k do u get off u stupid C*** if u dont like it y f**k ruin it 4 every1 else u 2 bit cheese d**k C**k jockey no1 else has a problem just u im gunna guess ur a 40 year old C*** who got devorced cause 1 ur C**k is up ur own a*** an 2 she probably found a man who didint have 2 correct every f**k blog they f**k saw

y dont u take ur corrective a*** somewhere else u puss infected c*m bubble or do u enjoy ruinin everythin how about u pm me ur details so i can come take a f**k crobar 2 ur f**k skull u sleeze ball an ill try an make some corrections on ur f**k face hey f**k OFF

have a nice day.......

ps i dont give 2 f**k s**t how i type so dont bother f**k correctin me hey

2 evry1 else i apolagize 4 this f**k wit ruinin my page but hey lifes a C*** then u meet another 1
oh such a foul mouthed tough little 25 year old tool..
lol... your funny...
actually dude- ive been with the same woman for 11 years, were happy and we have 2 kids..
i have a good job, a good car so alls fine here..
i could hang round here to piss you off all day but i think i got my point across in my first post.. you have shown yourself to be the idiot that you come across as.
ill leave your thread- and you in your world as " LORD OF THE IDIOTS"
YOU DO THEM PROUD... keep up the good work..lets hope by the time you do reach 40 that you lose some of that anger and gain more intelligence.. because from look of it it should be illegal for you to breed..
peace out bro....
_________________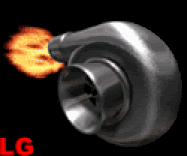 15 PSI OF BOOSTED GHIA GOODNESS!!!