With fitting the BA brake booster i was going to need a 20mm spacer to clear the firewall. When i was dismantling the BA i noticed the pedal box in the BA had what i needed
And after trimming, just the right thickness too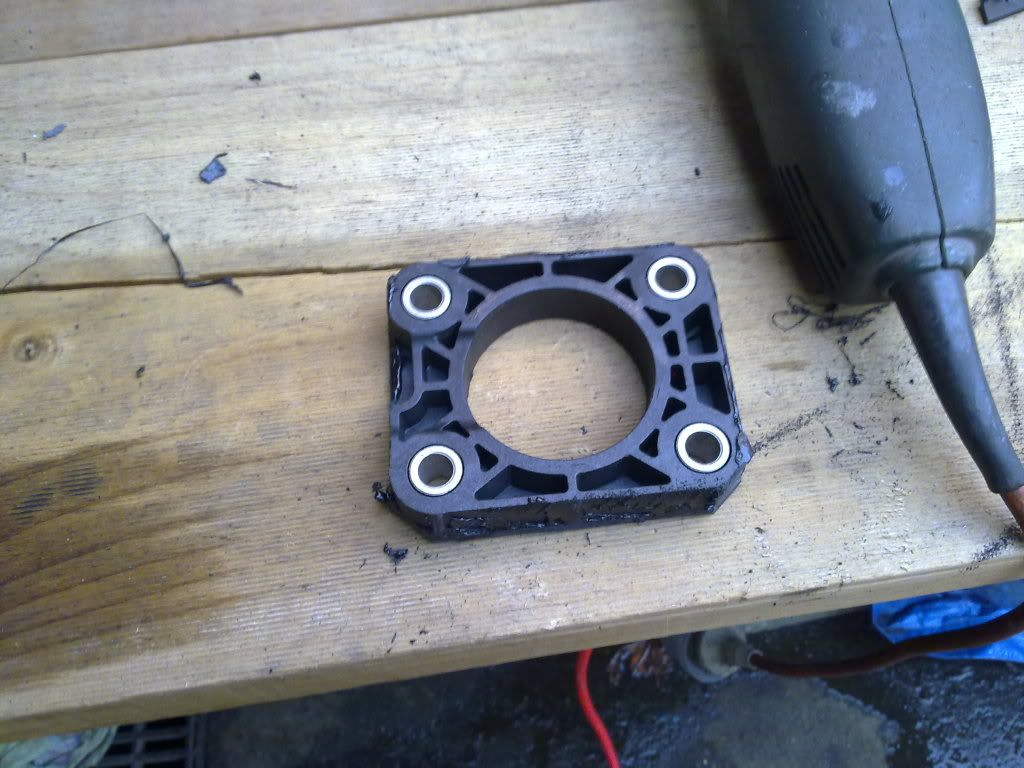 Also a short list I wrote up at work during the quiet moments this week, of what I think i have left to complete on the EL.
My car
Weld bracket to rear cross member for exhaust hanger.
Remove AU seats.
Remove dash, center console and floor carpet.
Move gearstick cut out to required location.
Measure tailshaft length (1350mm).
Order tailshaft.
Remove engine and gearbox.
Acid tank gearbox crossmember and paint.
Cut access for cooler piping under headlight cutout in radiator support.
Finish rubber groments on fuel lines.
Fit heater pipes to engine.
Change engine mounts.
Fit El A/C pump.
Pin A/C line and brake lines together to prevent rubbing.
Rebuild turbo and refit to motor with new turbo studs.
Torque front crossmember bolts to spec.
Refit engine and gearbox.
Replace all front end nylocks and torque bolts to spec.
Fit front and rear shockers and springs.
Change front hubs and fit front brakes.
Remove IRS.
Redirect fuel lines around top control arm, stick protector pads on top of IRS cradle.
Paint any bare areas left unpainted in the rear.
Finish rear brake pipes.
Refit IRS and torque bolts to spec.
Change diff oil.
Weld in cradle pins and floor sections.
Fit rear brakes with new pads and brake lines.
Fit BA fuel sender to EL fuel tank.
Fit EL fuel tank to car.
Remove unnecessary wiring from RHS around brake booster.
Remove unnecessary wiring from LHS around BA ECU.
Extend LHS headlight wiring.
Mount front end wiring to radiator support.
Run BA turbo harness.
Reconnect ABS wiring.
Add throttle pedal wiring.
Modify EL cruise buttons to BA wiring layout.
Fit hydraulic clutch pedal to EL pedal box.
Mount clutch fluid reservoir.
Run cruise control wiring.
Wire in BA ecu wiring.
Sort out A/C control wiring.
Splice BA cluster plugs into EL dash harness.
Run canbus wiring.
Reconnect battery cable.
Layout boot wiring.
Get and fit boot carpets.
Run cabling for rear power windows. (have a fairmont body harness may just use that instead)
Wire in alarm.
Refit interior.
Fit BA seats.
Modify center console.
Mount window switches.
Make sunroof motor cover with overhead lights.
Build cooler piping.
Build exhaust.
Refit body panels.
Cheers, Anthony
Does anyone know what the dimensions are for the Ford t56 output yoke?
Fitted the booster spacer and fits like a charm, booster doesn't hit anything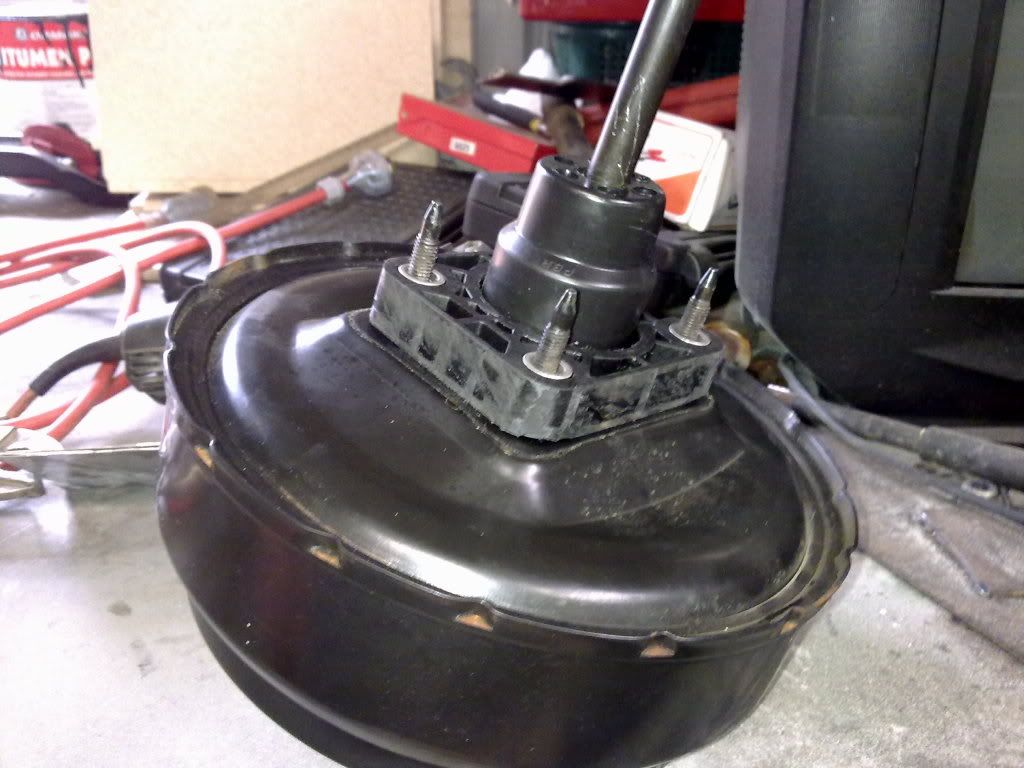 What are peoples thoughts on expansion tanks?
BA or EL? I'm more inclined to use the EL one because it has the low level sensor in it and i don't see anywhere for the BA bottle to have one. I'm also going to have koni yellows and having to move the header tank every time i want to adjust the shocker would be a PITA. But I'll have to make brackets to support the EL bottle were as the BA one just bolts on. (Not sure on bonnet clearance with the BA bottle)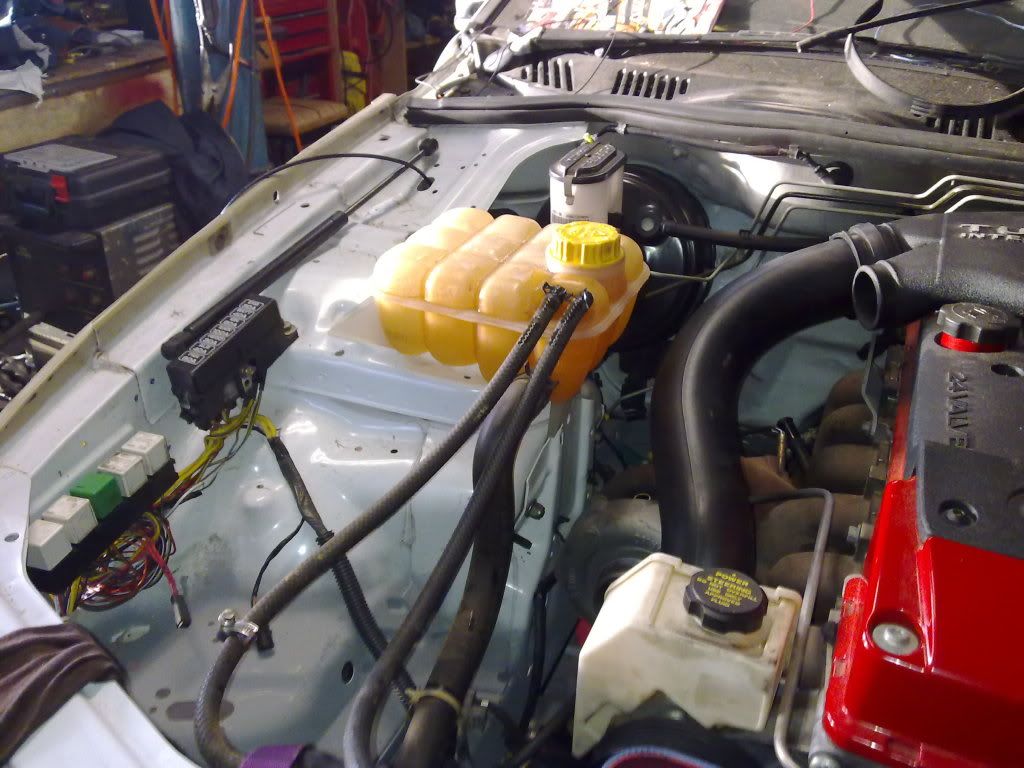 Cheers, Anthony
Tonight i finished welding in the IRS pins
Left side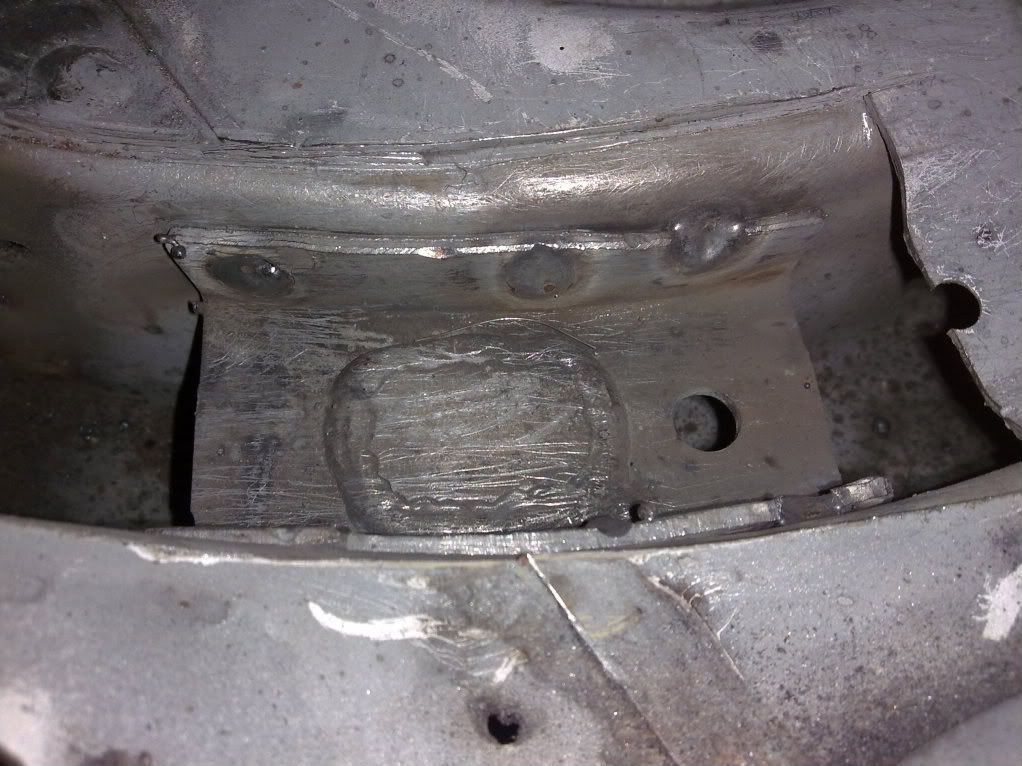 Right side
And with the floor welded back in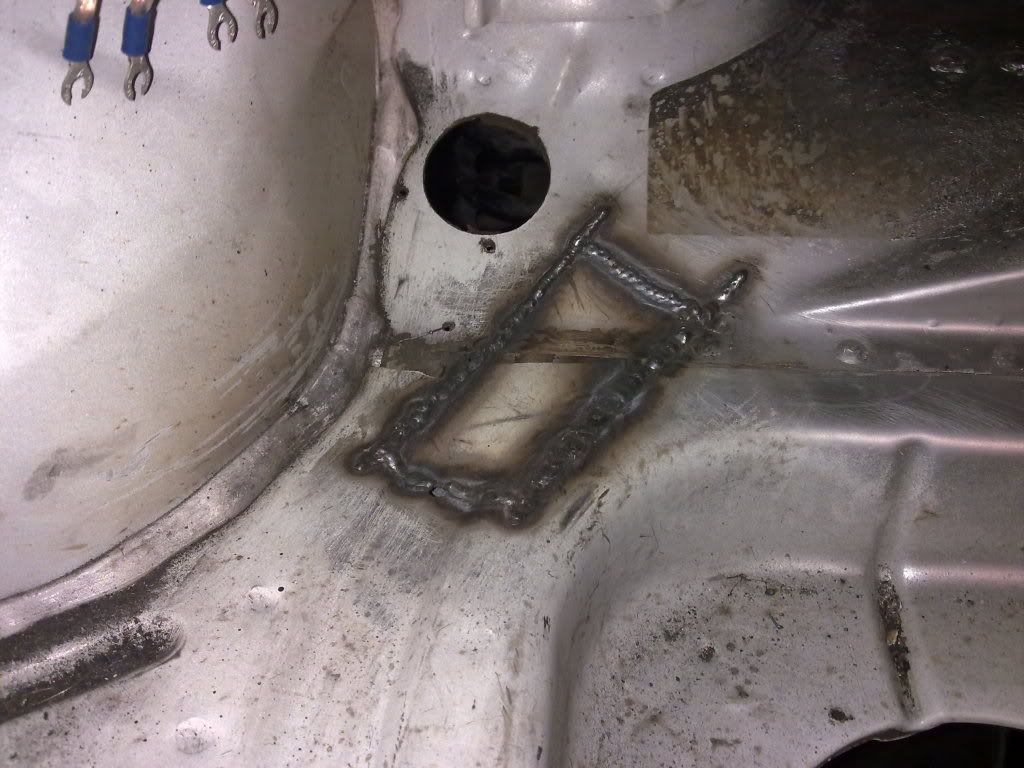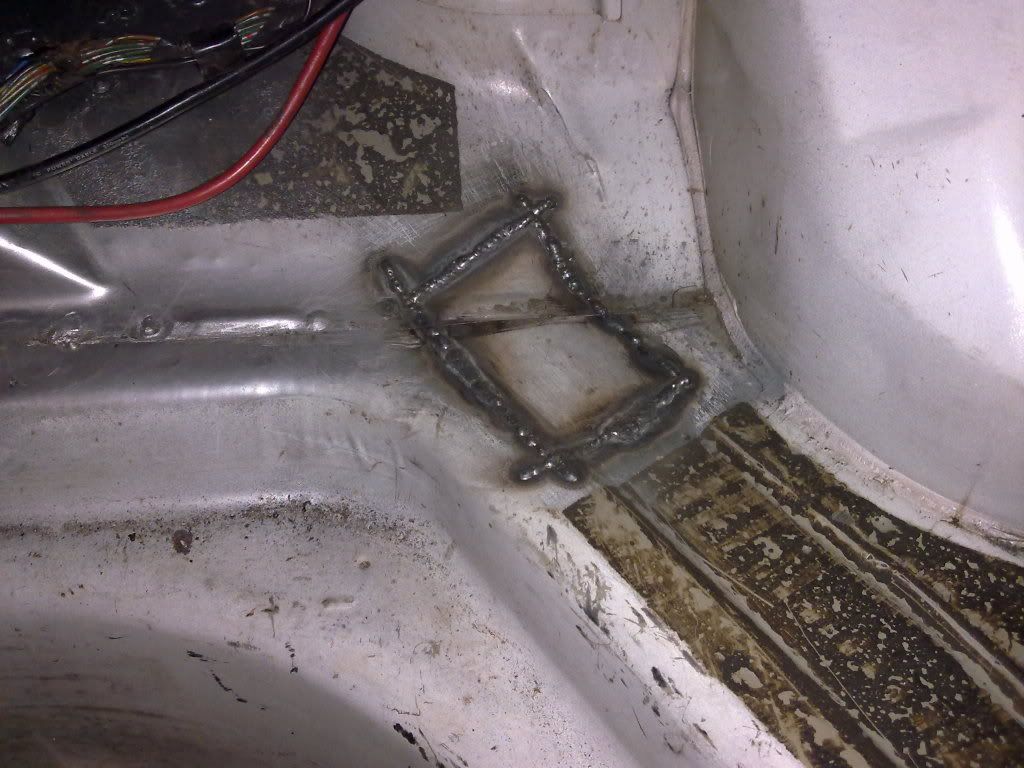 Did alittle with the wiring tonight aswell, i'll have the inner guard plastics in, will that be enough to keep the water out of the relays or should i seal them up?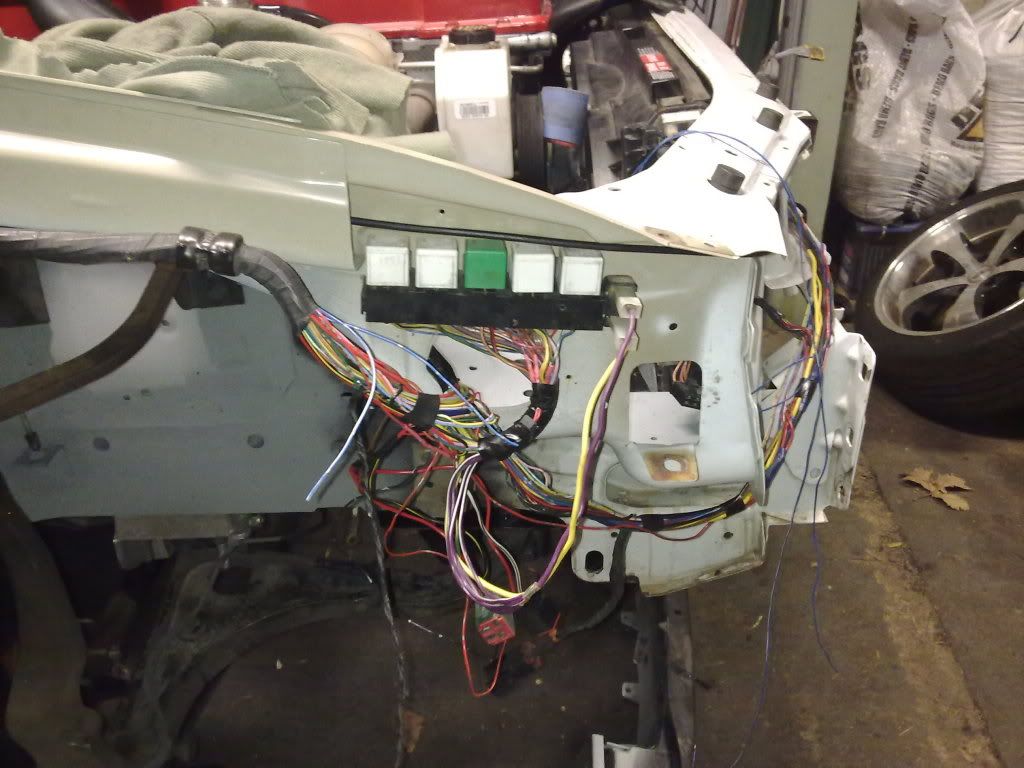 Cheers, Anthony
Anyway i ask out of curiosity at bursons how much IRS rear brake lines were, $46each was the reply. FU FRAUD!!!!!!!!!!!!!!!!!!!!!!!!!!!!!!!
He then really floored me when he said he had them on the shelf
How often does that happen?
So 20mins later, relieved of packaging
Now you have probably guess that if i don't like how something looks i fix it. FORD WTF is this s**t? Like ok it clears everything, but look at the bends in the line, do you want it to burst?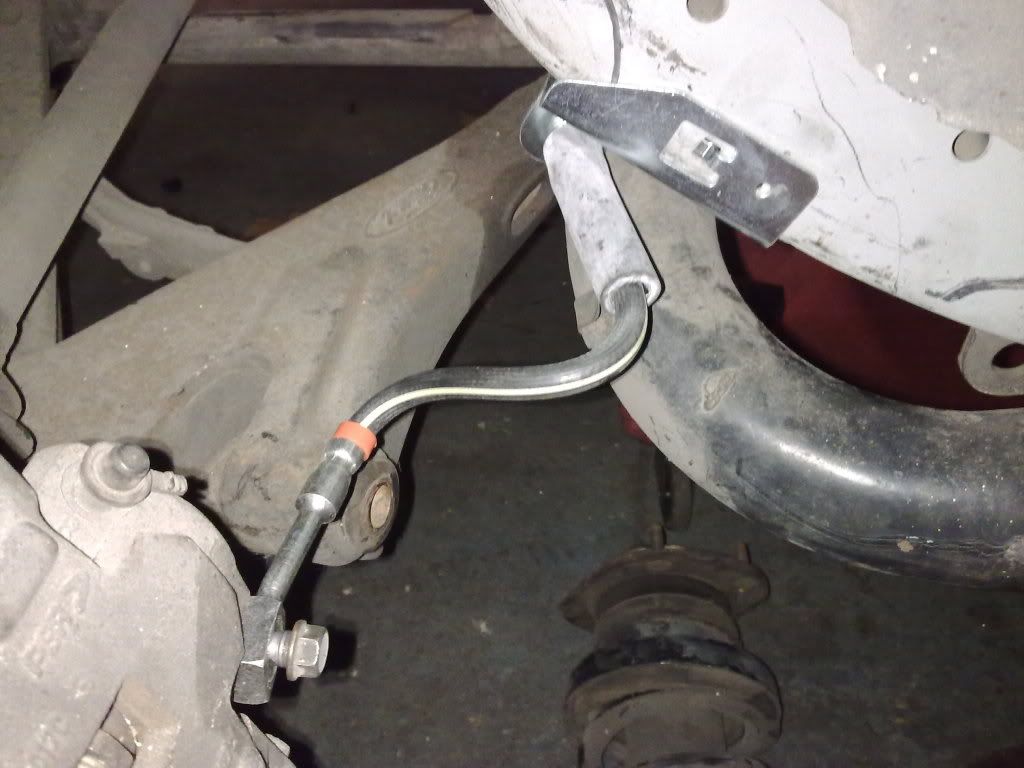 And this stupidly tight bend right at the caliper, do they know this joint moves ALOT?
So i bent the end alittle to relieve the tight bend at the caliper
Now they make this lovely bracket to bolt to the chassis rail yet they stuffed it up, the hose sits on this angle why didn't they just bend the bracket alittle more?
You can see on the bracket where i think they sould have made the bend, i'll cut and reweld this tomorrow at work if I get a chance.
Cheers, Anthony
So tonight's effort has resulted in the brake lines ford should have made
I cut the bracket down my scribed line and opened it up, then welded in a wedge.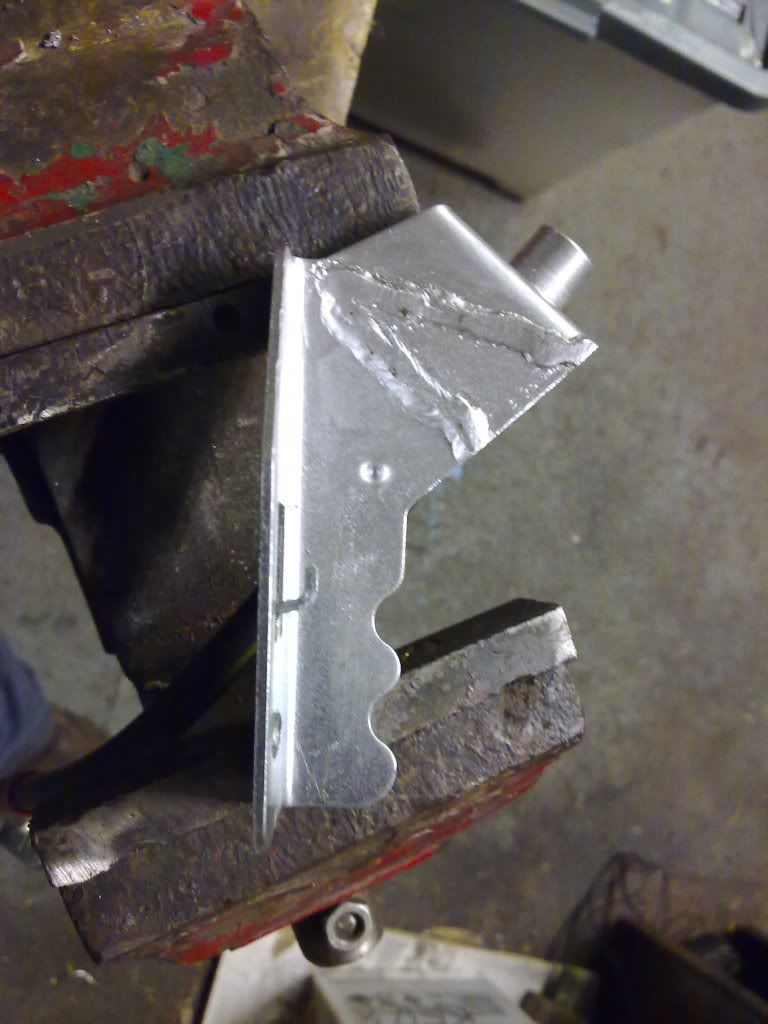 Fitted to the car, much happier with how everything sits.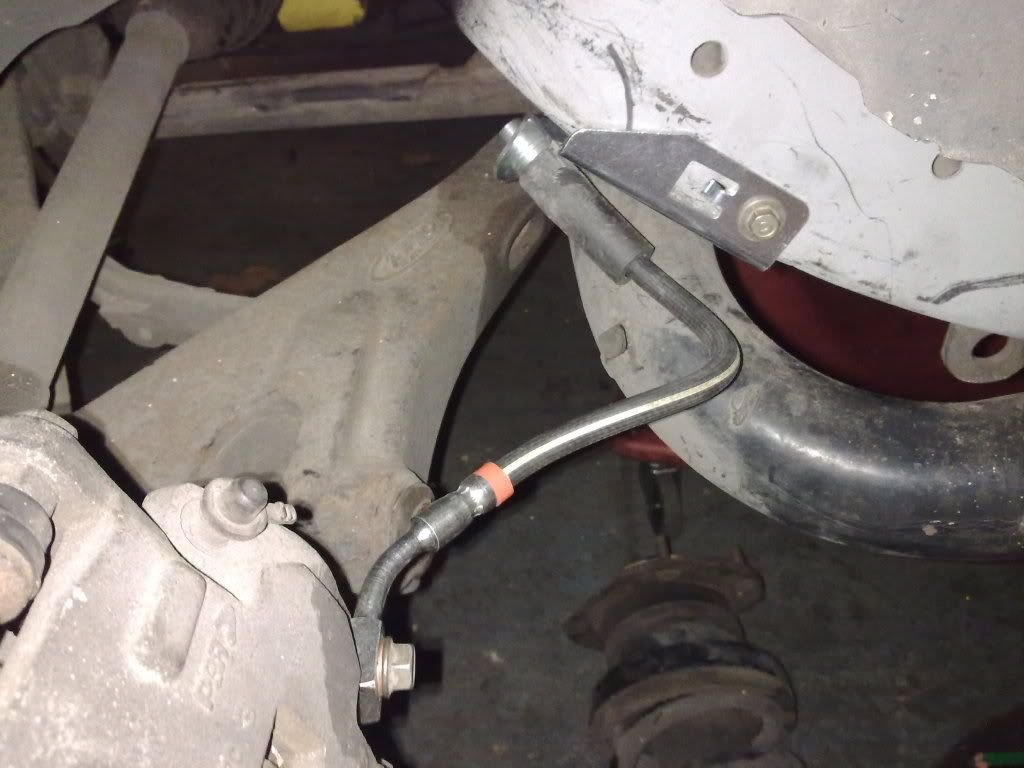 Compaired to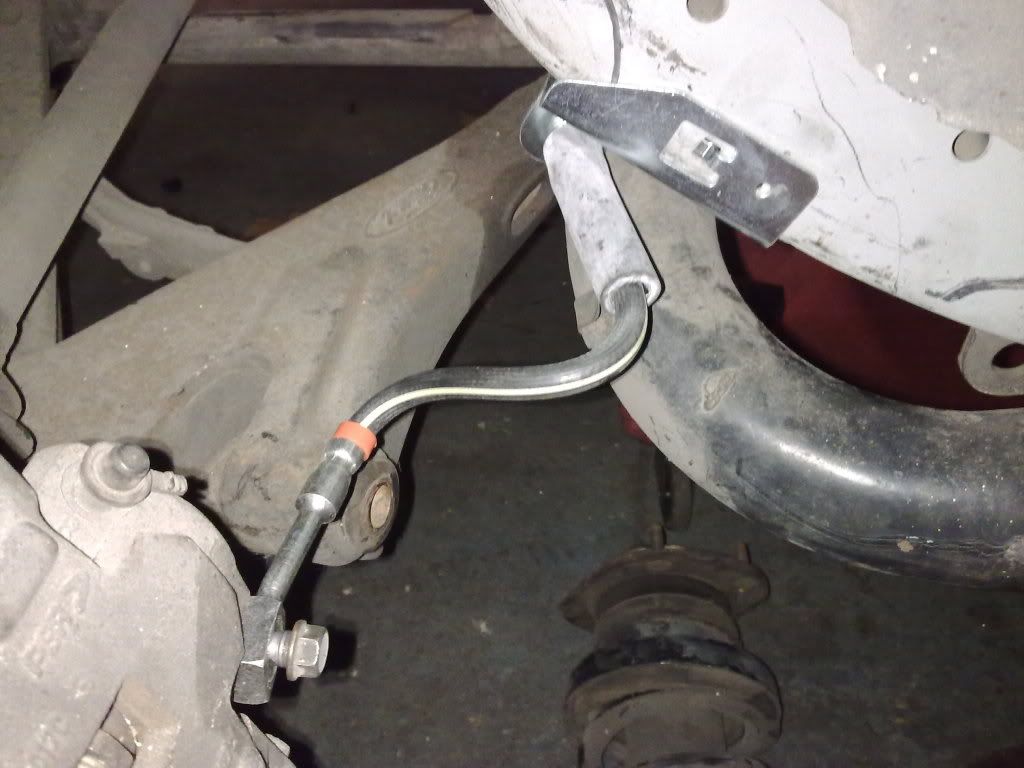 Cheers Anthony
_________________
I enjoy the symphony of mechanical harmony,


EL build thread
Turbo DOHC - AU front suspension - AU IRS - T56 - xr kit
the-garage-f53/bbqburners-daily-turned-toy-d-t93182.html