Today i started working on the BA cluster that i'm fitting into a EL cluster shell because i can't be stuffed doing the BA dash conversion thing
and i like my EL dash.
I cut everything out of the EL cluster shell and i'm using foam blocks atm to space out the BA cluster which fits very snugly. Mind the feet.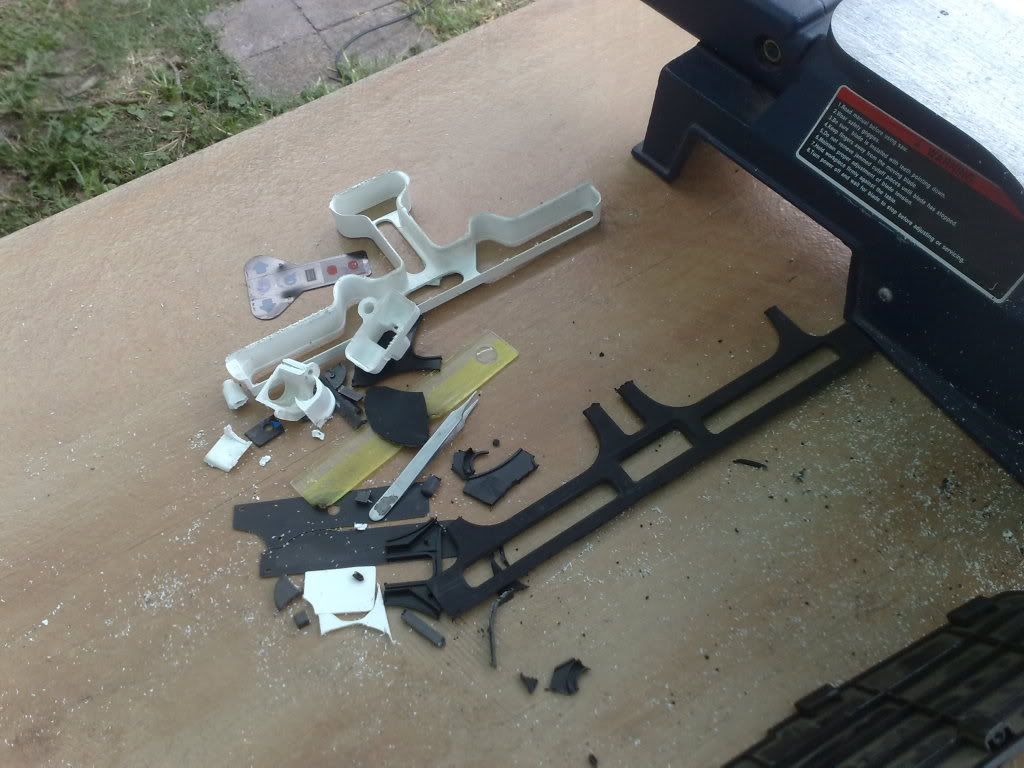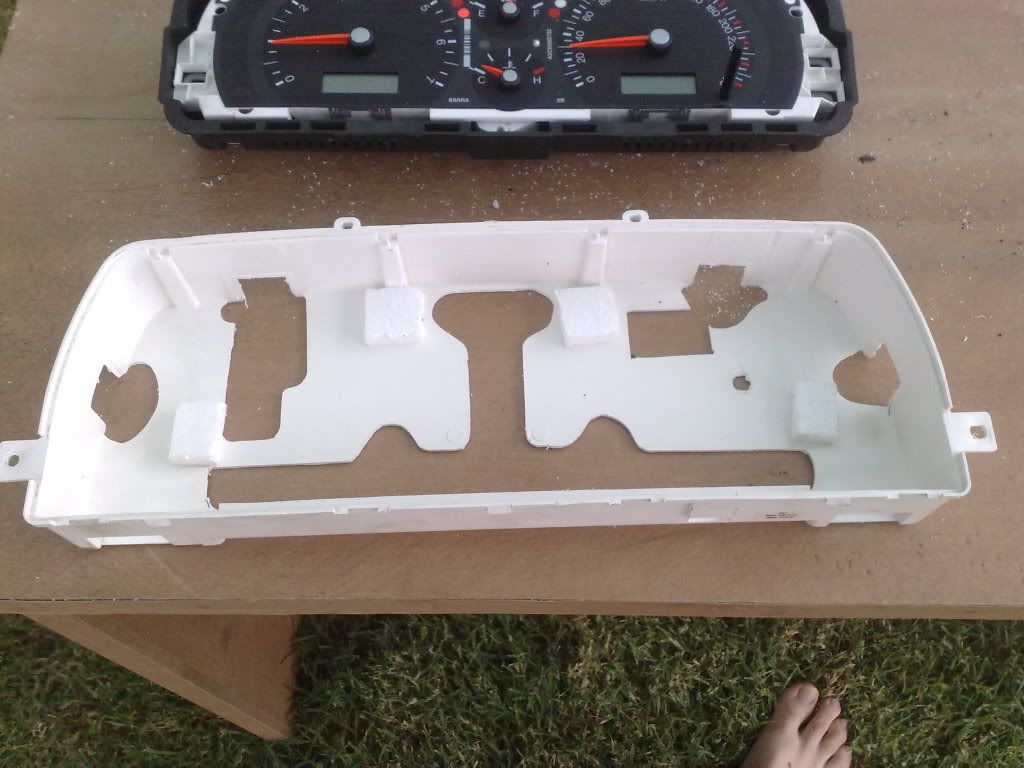 Trimmed up the EL face to match the BA face
Mockup
So still need to plastic weld the two faces together and fill the holes in, probably some plastic putty, sand and paint it black. Should look good with the red and blue XR cluster lighting.
Anyway enough head scratching, Tonight's effort
Drilled the two holes in the chassis rails after much measuring and checking, if i had done this before i welded the bottom saddles on i could have made templates out of the old rail sections making this bit a hole lot easier.
Left side is a slot which i made by drilling two holes side by side and grinding out the middle.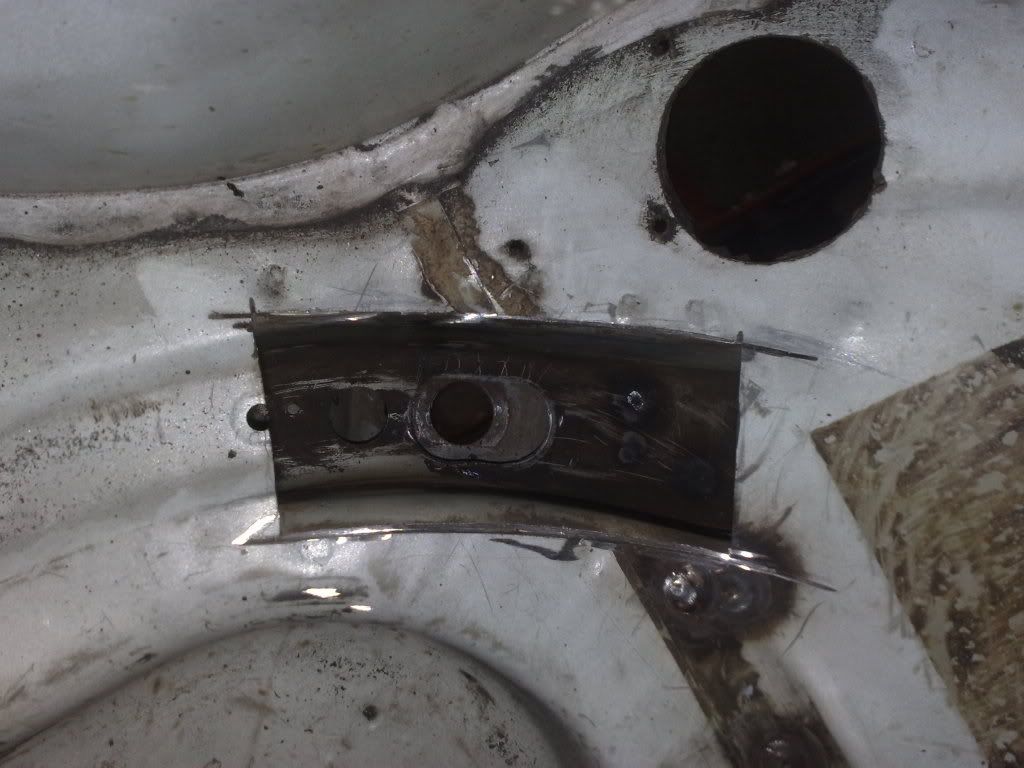 40mm hole using a hole saw for the right side.
Lifting the IRS assembly up using the jack, i fitted the pins in and bolted it together.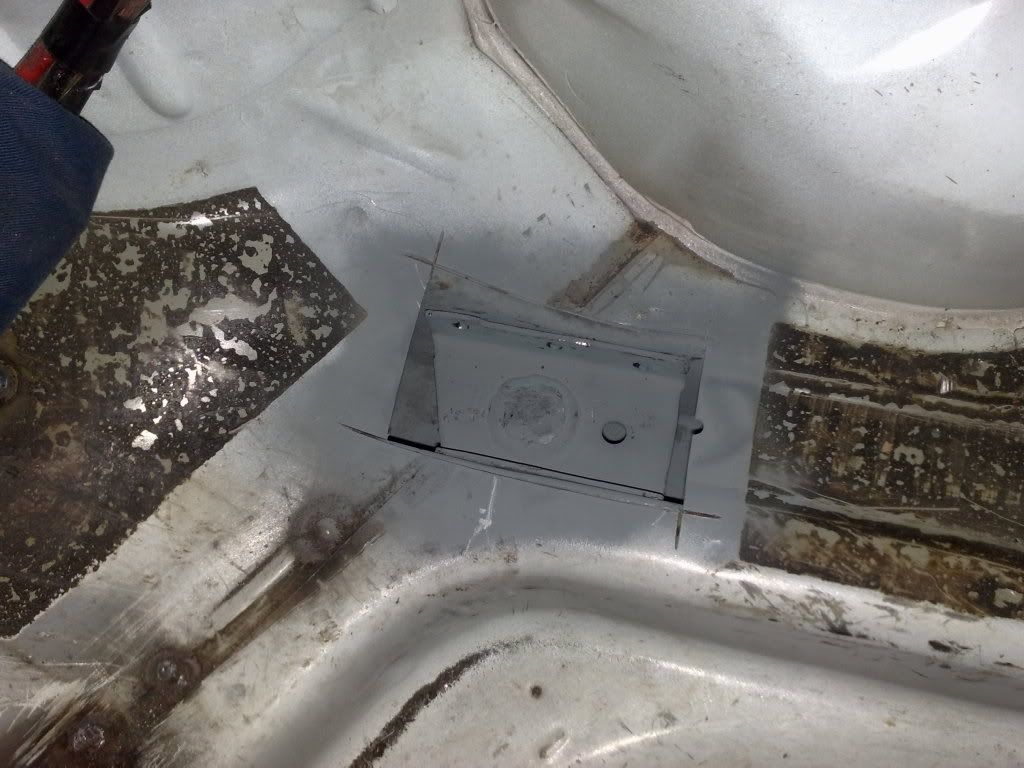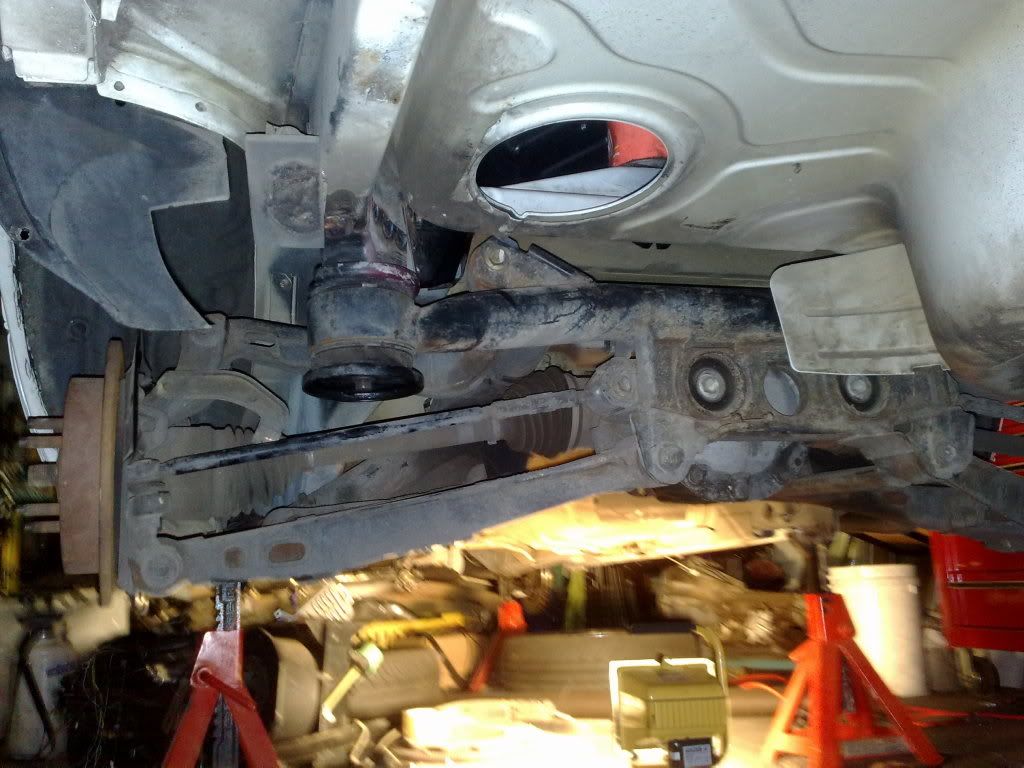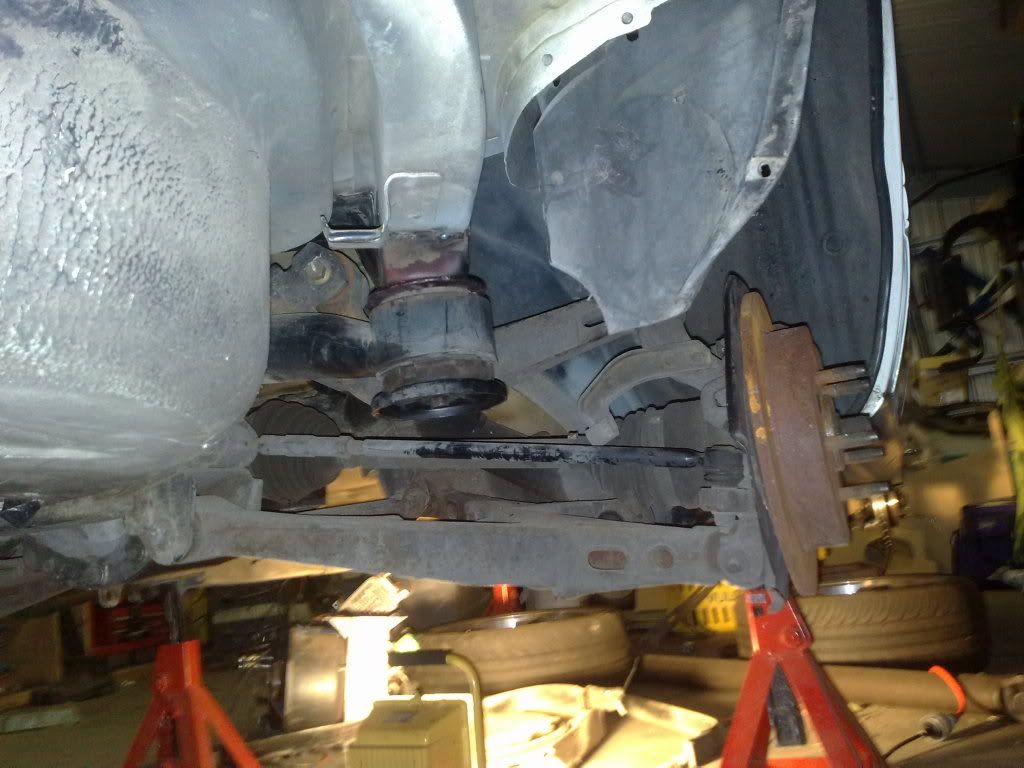 Test fitted a shocker
And a couple with wheels on (first time in roughly a year)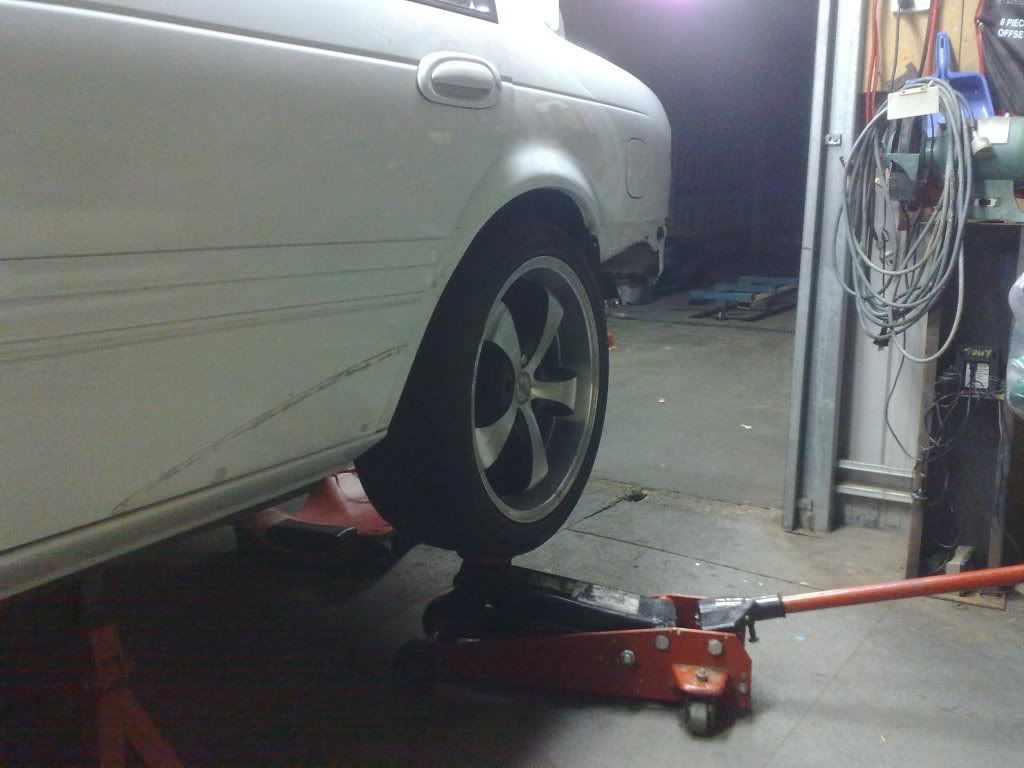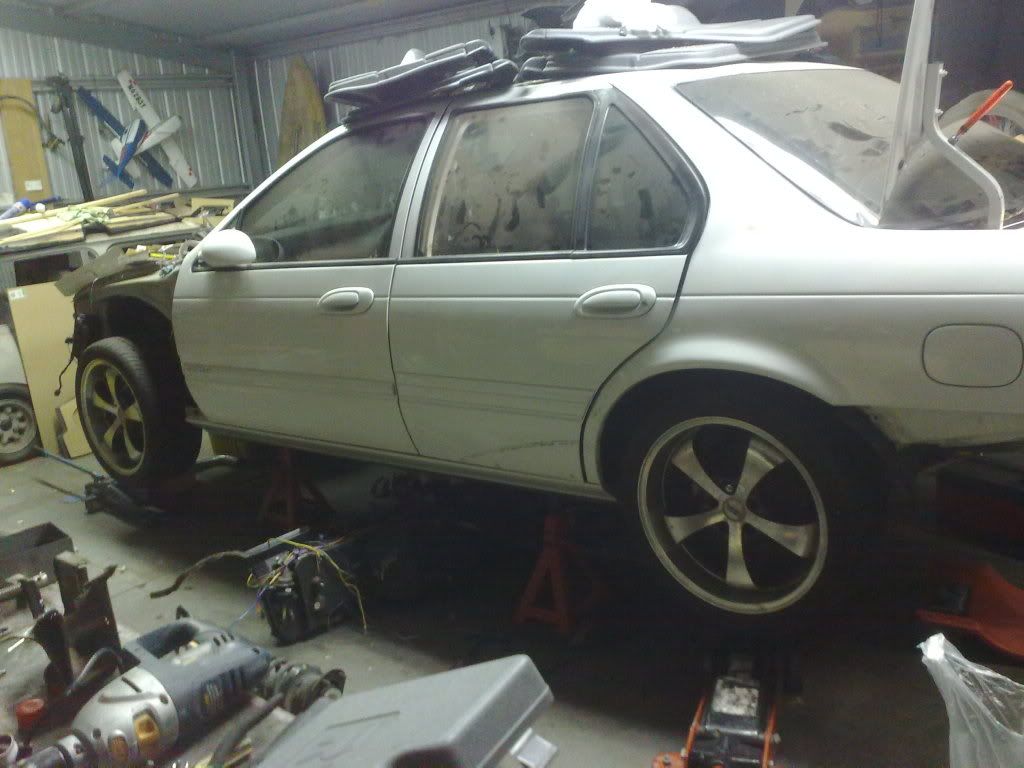 I'm thinking i'll fit the BA ABS unit in the factory BA position in the EL. I can then use all the front brake lines out of the BA in the EL simplifying the brake swap greatly because i won't have to make all new hard lines for the brake system.
The ideas you get when you start drinking hey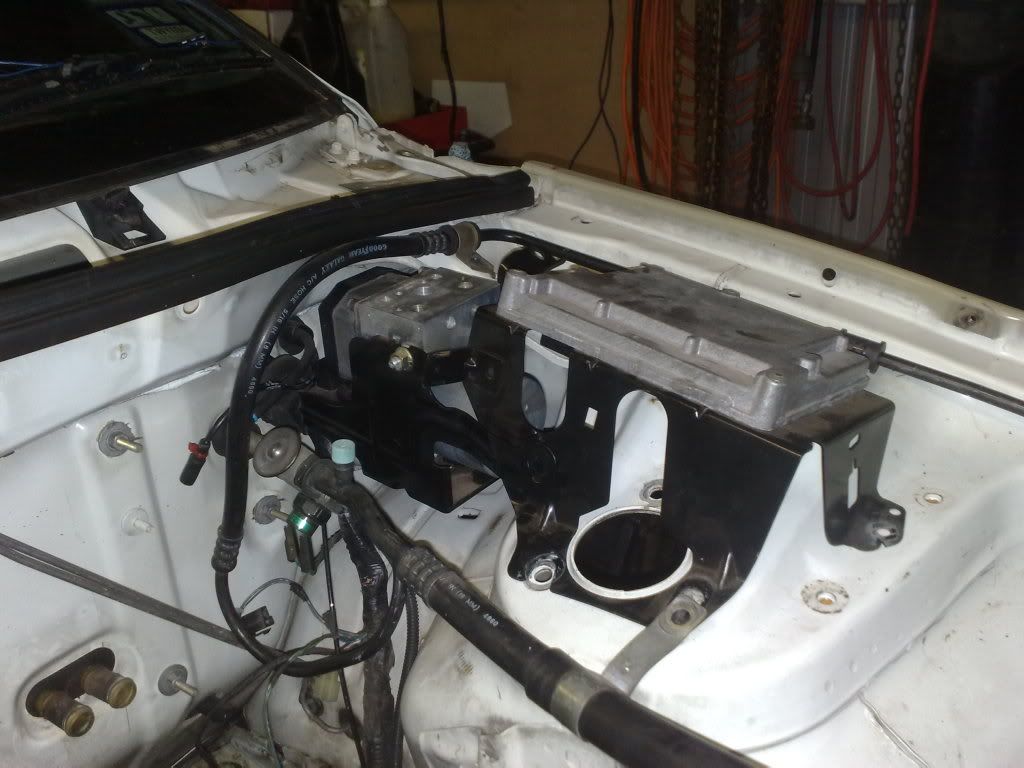 Well today i set about seeing how silly my drunk idea was. Turns out, not so silly :yahoo:
I pulled the masters and boosters out of both car and discovered that nothing is interchangeable. The BA booster has a 20mm longer shaft then the EL unit and the master cylinder have different push rod lengths, but this worked to my advantage because the BA booster needed to be spaced 20mm away from the firewall in the EL for clearance. First win of the day.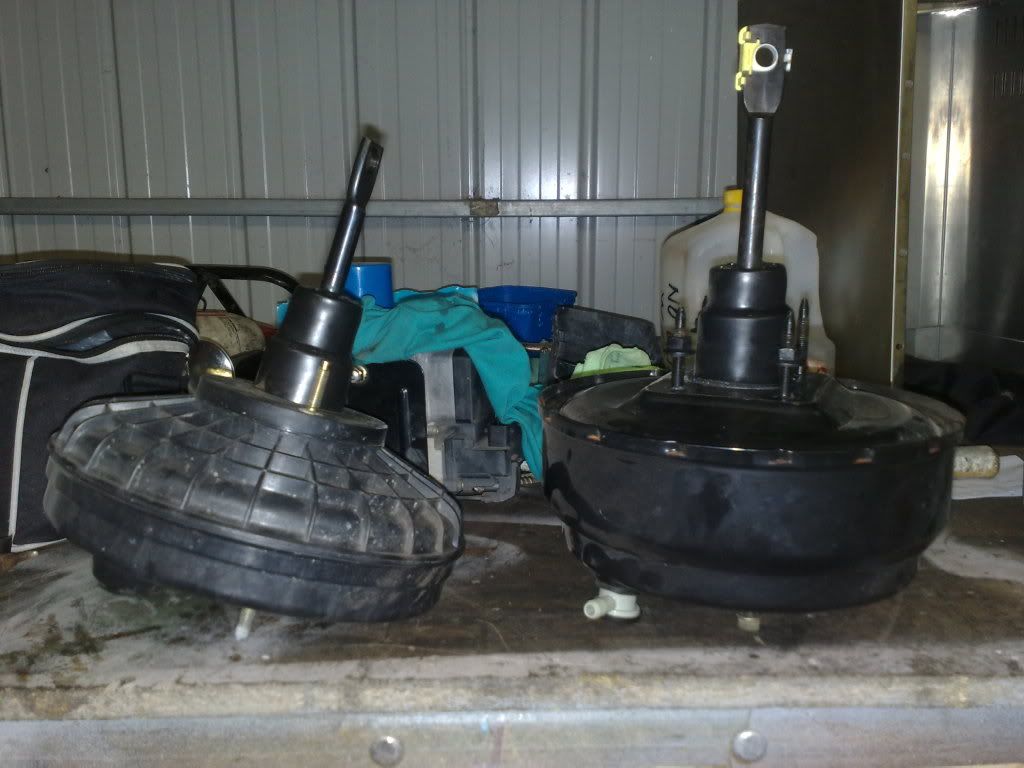 I then copied the bolt pattern off the BA and transferred it to the EL, i used a torch in the car to line up the drawing.
Then i took all the front brake lines off the BA and to my surprise they all fitted like a charm. Second win of the day.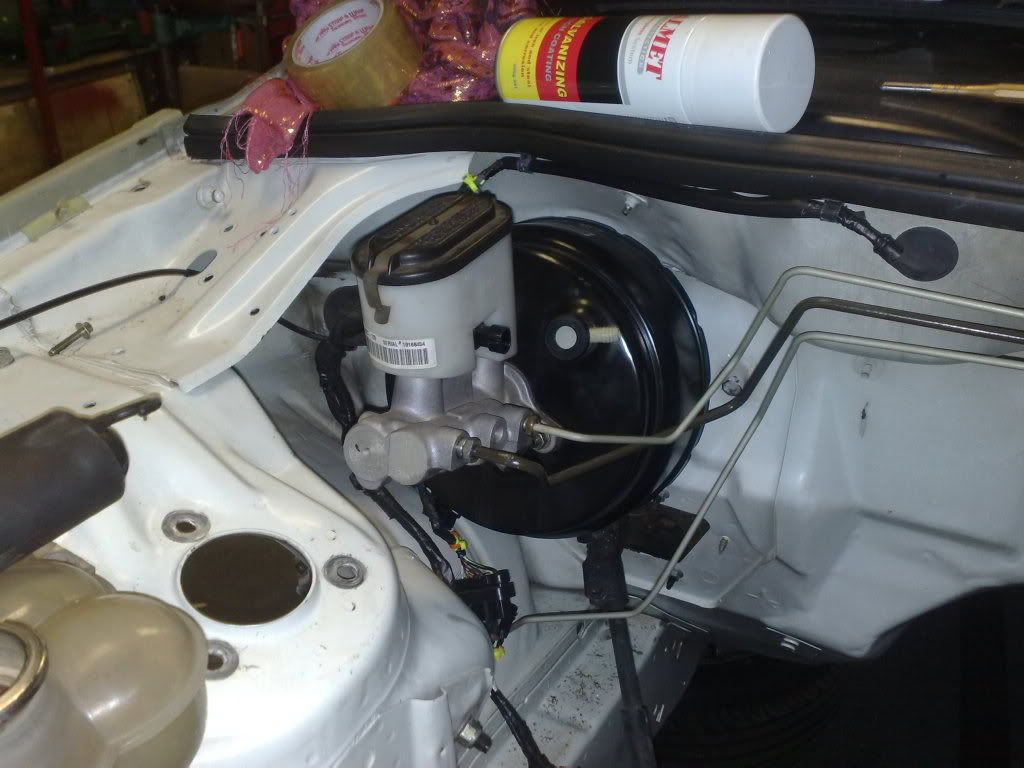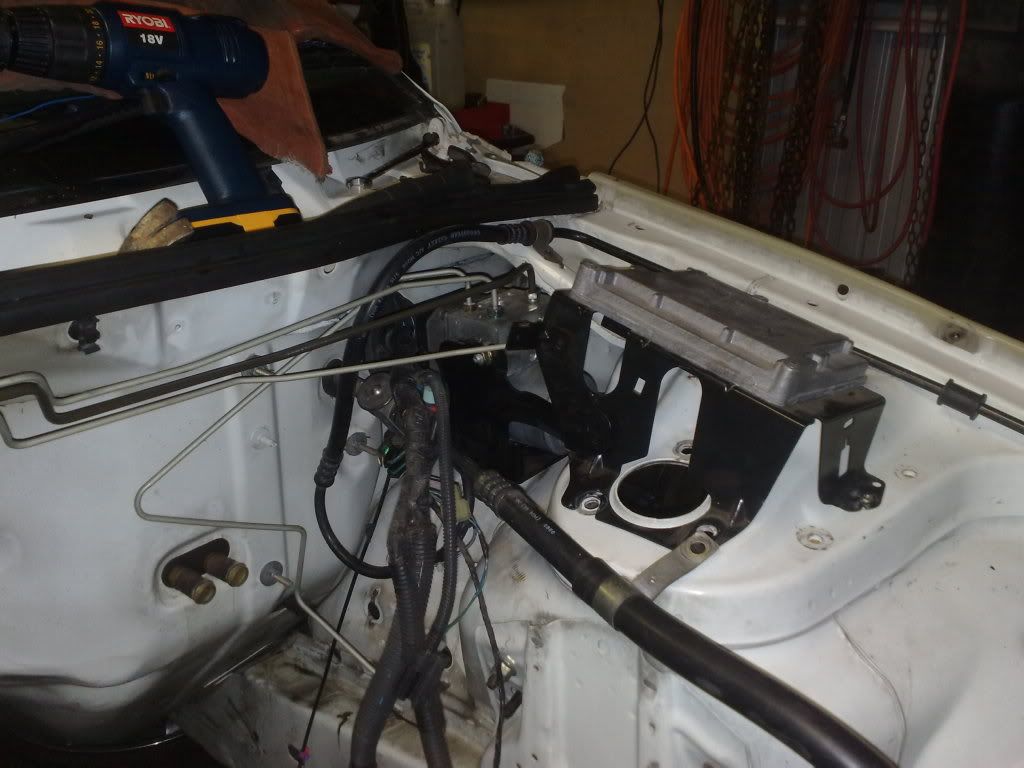 Some shots in the wheel arches of where the lines come out, I'll have to fit the brackes off the BA onto the EL body to finish the front lines off but all in all its a win. :yahoo:
Left side.......................................................................................Right side.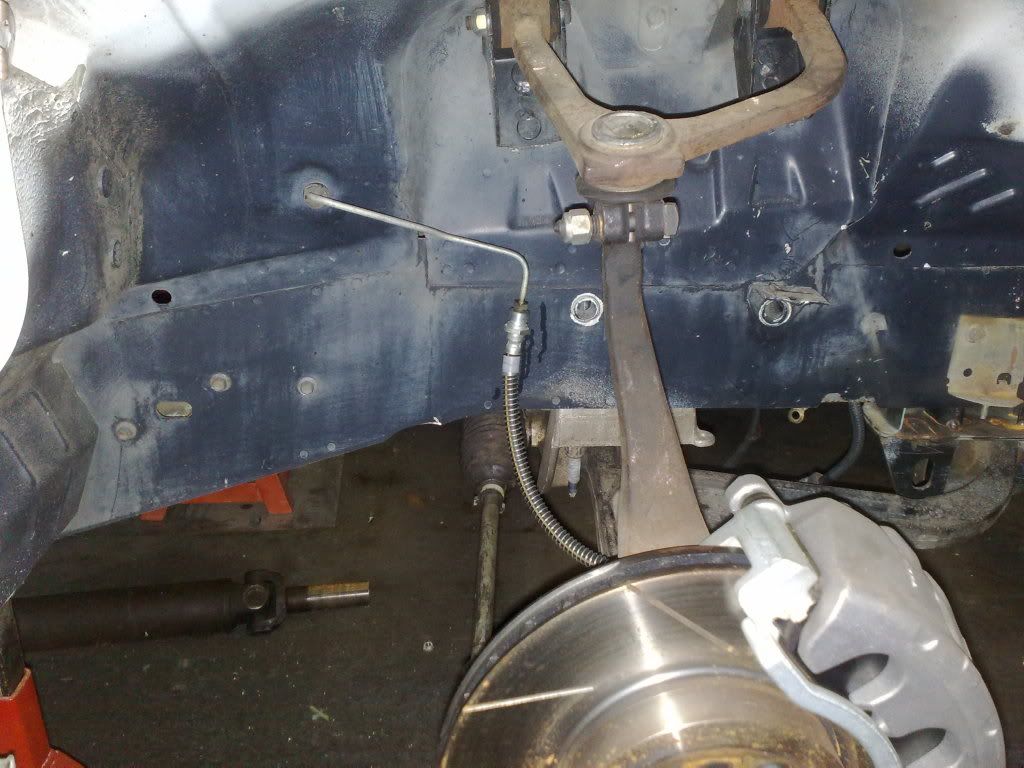 Just a couple of shots showing the dash face that i plastic welded together tonight.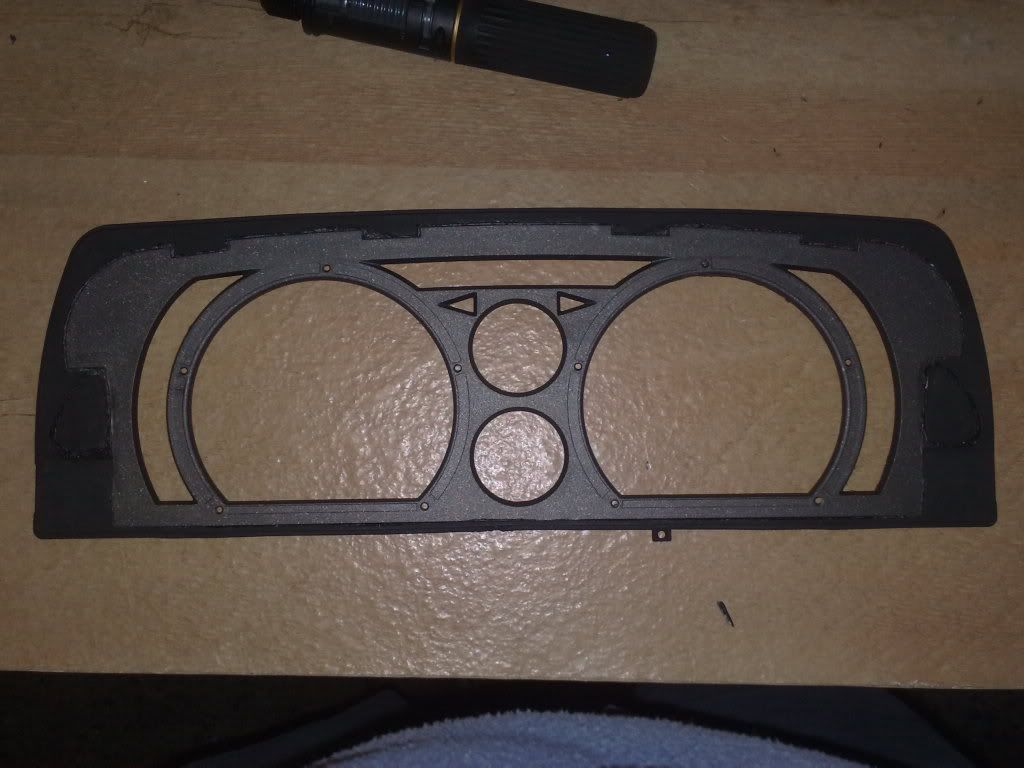 Just a picture of the BA ABS bracket that now only bolts into a EL
It bolts up in three spots. Why three spots? Well both EL and BA ABS brackets have three bolt locations, i figure it's there for stability and with the minimal clearance i have around the ABS unit itself the less it moves the better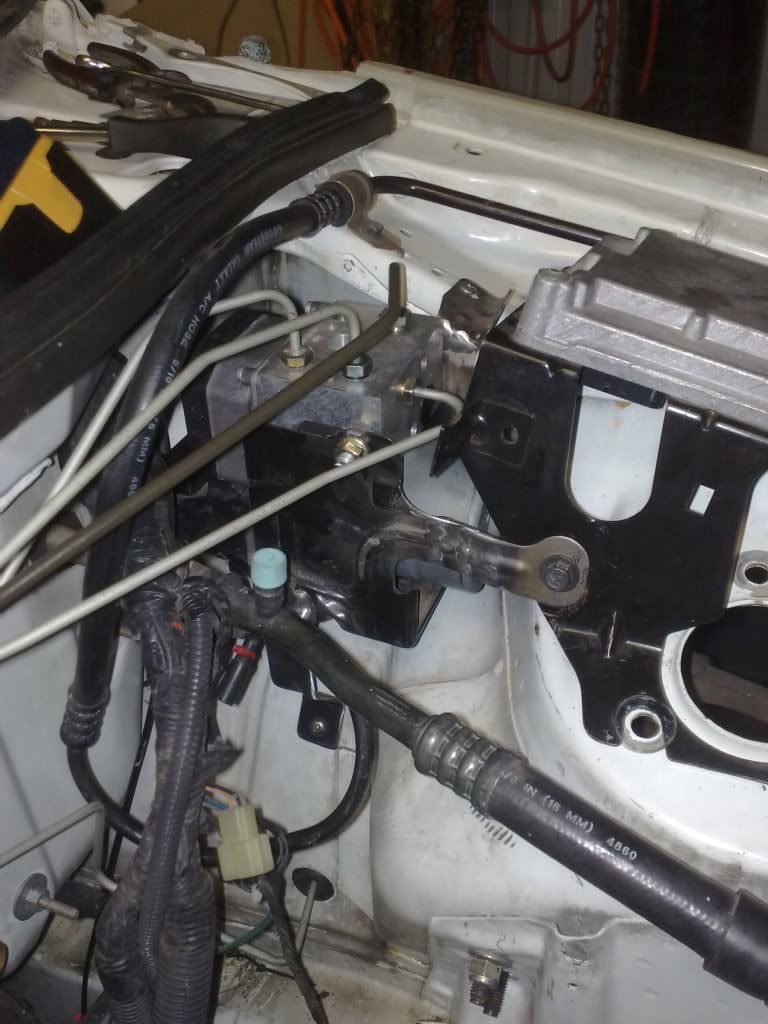 _________________
I enjoy the symphony of mechanical harmony,


EL build thread
Turbo DOHC - AU front suspension - AU IRS - T56 - xr kit
the-garage-f53/bbqburners-daily-turned-toy-d-t93182.html