Yaaaaawwwwwwwwnnnnnnnnn
Dare you wake the sleeping modder? LOL
Well, I have been plodding along gathering bits and pieces for a number of different mods.
I am well along the way on the BA headlight mod hehe I am taking a slightly different build approach, which will be detailed when it is done.
I have also acquired a 6 bolt flywheel, and my good mate snap0964 modded my spare EB Auto Pedal box as per this doco, by snap0964 of course.
http://www.fordmods.com/forums/Auto-to-Manual-Pedal-Box-Mod-d92.html
My pedal box will never break, bend or twist now. I also have an EB style shifter lever, and the rubber boot thing that bolts to the floor. Just a few more odds and ends to get, like a CLUTCH, a CLUTCH CABLE and CLEVIS. Nothing major lol. I do have the actual T5 lined up so that is good.
The other mod I am getting ready to do is the rear brake conversion to EL style brakes. This needs to be done before the T5 conversion, as my handbrake at the moment is useless, due to my sloppy engineering attempt at a hybrid EB/EL setup after my interior conversion. Part of the conversion plan is to drill the upper control arm brakets with a lower mounted hole. This is to correct the pinion angle rumble that I get occassionaly with the family all in the car. One of the bits I needed to acquire was XR upper control arms. The standard upper control arms foul on the diff housing as the suspension compresses.
Here are som pics of the EB XR6 arms I now have.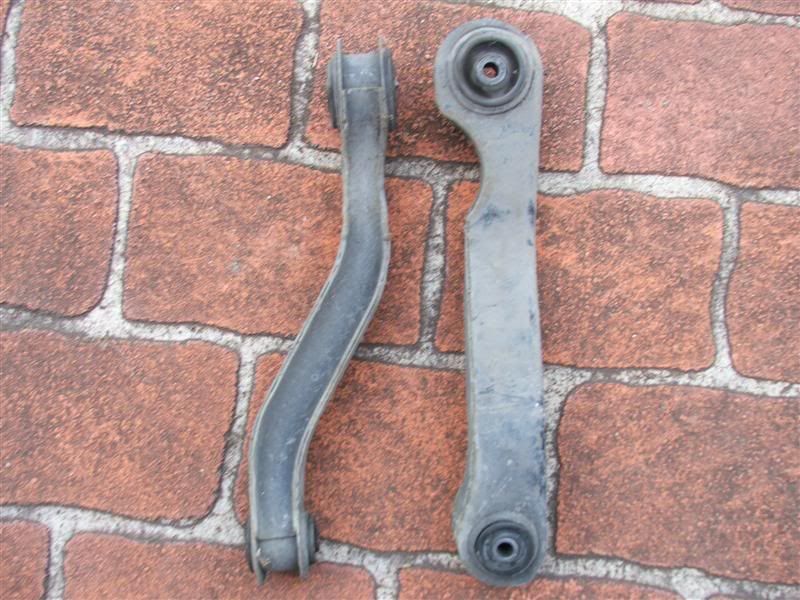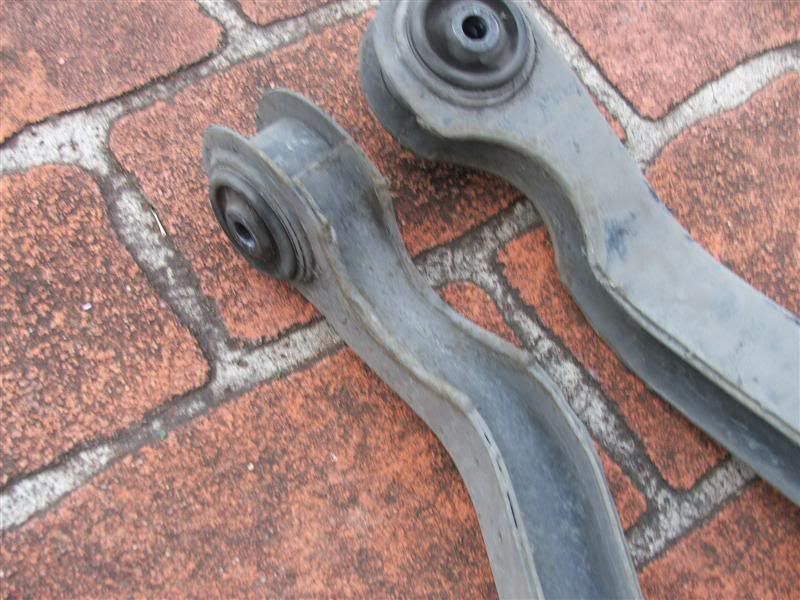 And the standard ones for comparison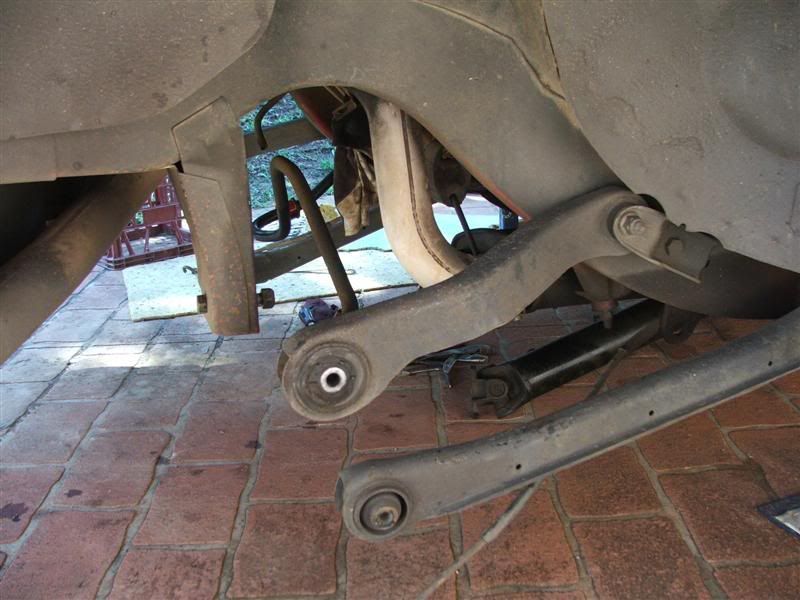 You can see the radiius cut out of the arm to clear the diff housing.
And the last thing I am working on is fitting the USC body kit. It needs a little bit of repair work before painting. As part of this I have decided to give the EB a slightly different look.
Here is a photoshop of what I will be aiming for. Some of you will hate it and some of you will love it, but the main thing is that I love it so bite me.
It will certainly be unique.
Comments, criticsm and applause all welcome.
Cheers
BenJ