Just a quick update, in addition to creating another new life, I've done some other stuff too.. just about got the engine ready to go into the car... just need some clutch related stuff and intake/exhaust gaskets and it's ready to go.
I've been working on my new front bar alot.. it's taking ages because i want it to look factory and not need custom mounts etc. I've completely fabricated the ends to match the contours of the factory steel wheel arches and built a lip and matched it up... used a great deal of resin and glass now.. but all that is left is lots of sanding and clean up work and spray putty/painting.
some photos. over all.. you can see the line I've carefully crafted between the two pieces.. It was much harder than I expected to do this, but I think it will be worth it. (the gap was full of resin which was harder than the plastic and therefore hard to shape correctly.) The original bar had the join line so I went to great effort to create it here too.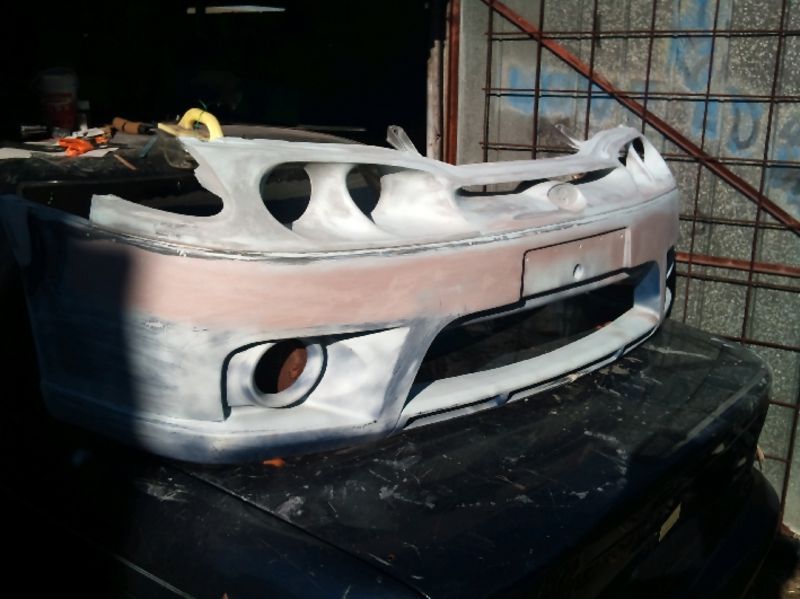 The corners are fabbed to match up exactly to the front guard flare and curve. and I've added a big lip for strengh.. the amount of resin in this thing is amazing.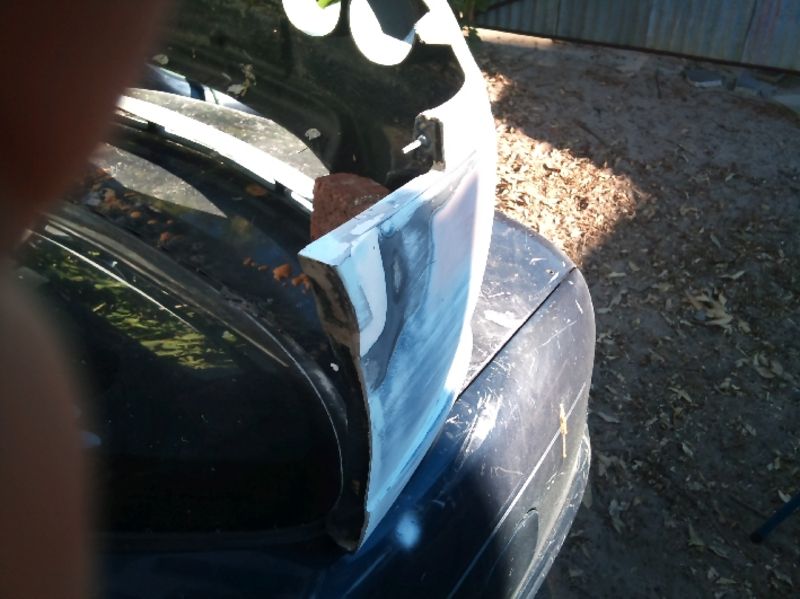 This next one shows the flare I've added in much better....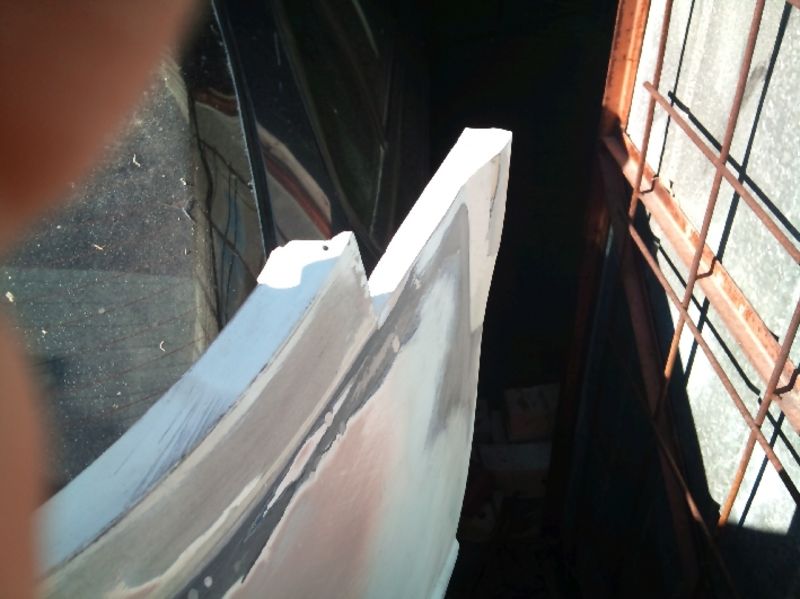 Lastly, one from the front: The picture doesn't do the seperating line between the two halves as you can see fb putty and stuff and it makes the line look indistinct.. it isn't.. with the spray coat I had on it before for testing, it was almost perfectly straight and even.... you will see that when it is painted.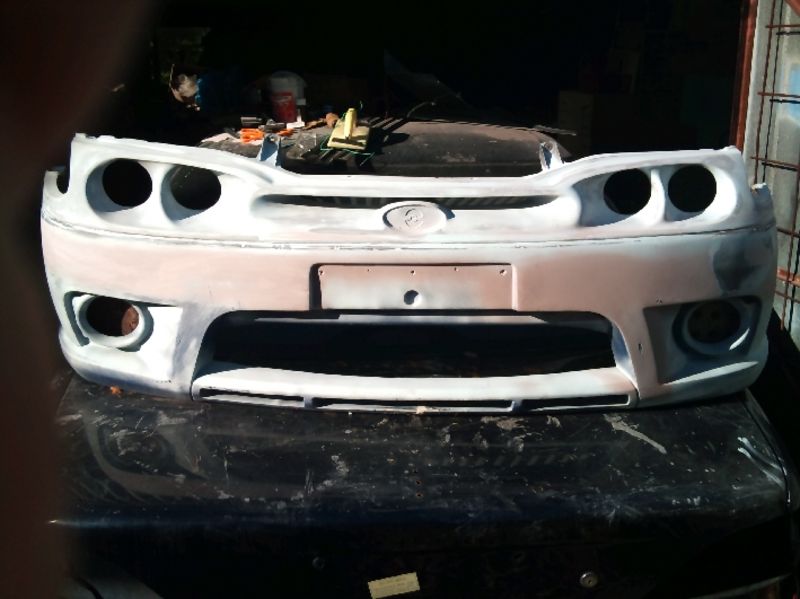 anyway... slowly slowly.. I'm getting there.
I should add that there is no bog at all in this thing so far...
Only things used were urathan glue, fibreglass resin and fibre and some fibreglass repair paste.