Hi all,
Everyone here knows of my efforts to cram a M90 supercharger under the bbm of my EA and now my EL...
figured it was time to detail the actual car build up..
When I picked up the EL (400 bucks), it had nasty boot and bonnet paint, but everything else was pretty clean and straight..
Got the boot a few weeks ago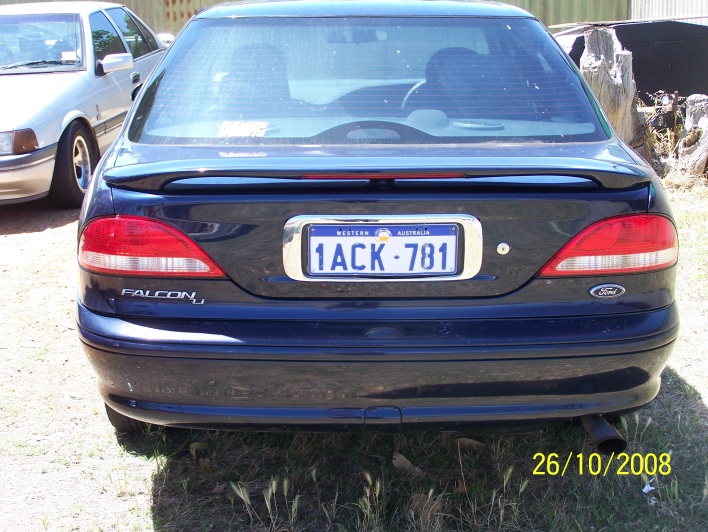 Then picked up fairlaine ghia trims..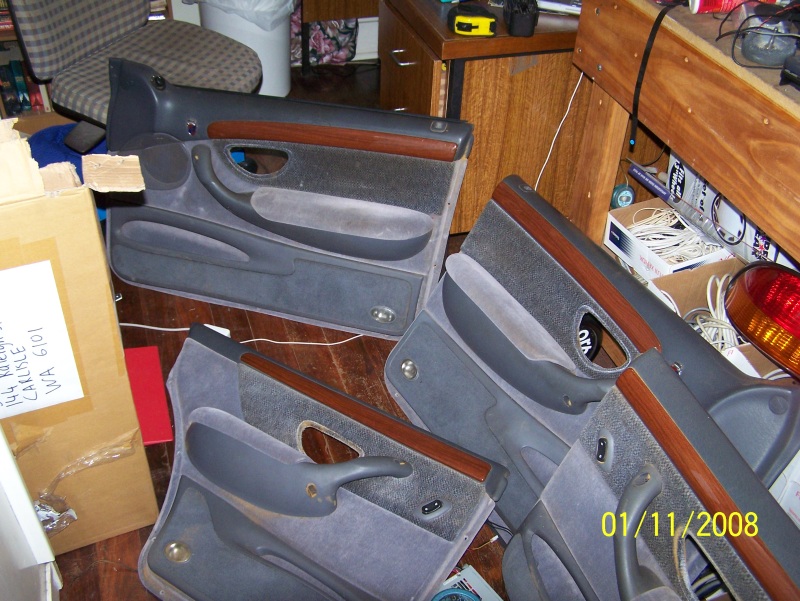 also bought some seats that I was told were fairmont.. turns out they are fairlane so sent them back and waiting for better ones to come up.
And now I picked up an XR6 bonnet for 200 bucks.. (no idea if that is a good price or not as it was the only bonnet I could find in my N9 colour.)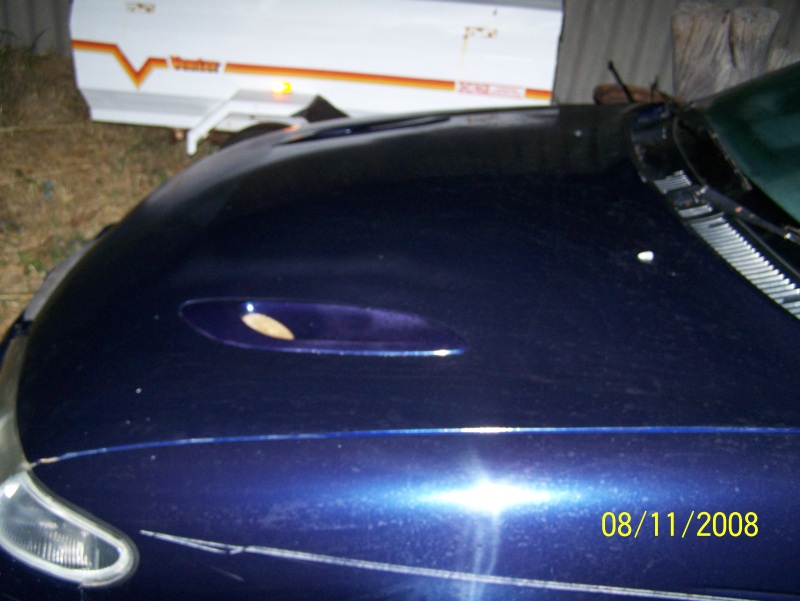 This car was a GLI, so the front bar and center grill are different.. had to make some mods to get it to work.. bit ugly but not too bad, will do till I find an XR font bar to go with it.
When I am finished, this car won't just have Ghia stuff bolted in.. it will essentially be a ghia as all entire wiring looms, dash and everything else will be going in over the coming months..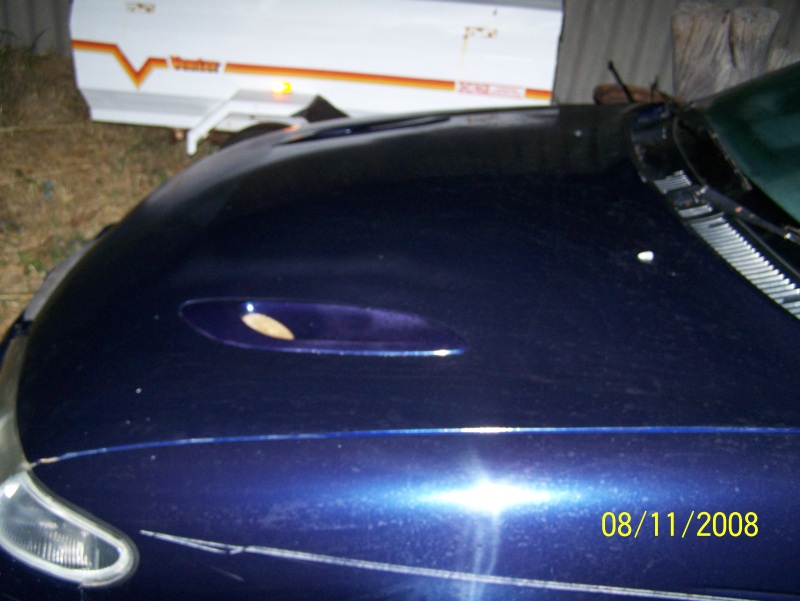 This second shot shows the pin striping I'm having so much trouble getting off the car.
I also picked up today, most of the engine bay harness from a Ghia and lecky windows...
Oh and all the ghia trims and badges.. don't know about the badges at this stage, but the trims will be completely color coded blue (chrome strip and all) and fitted to the beast..
I'm calling this car an Xr6 Ghia... planning on following the queue of others on this forum and graft the top half of XR6 front bar to bottom half of BF XR front bar... should look pretty cool..
I love the color of the EL.. the dark metallic blue really catches my eye. also makes any chrome really stand out.
Today I took it for a drive only to discover that it's leaking oil from somewhere underneath.. bad too as it was running out.. not dripping.. hoping it was something like the filter coming lose or the oil sender unit and not something more serious.. seems to be coming from under the bbm somewhere at first glance.. I'm not keeping this motor long term anyway so not a big deal but still don't want to have to change it now as the other one is not completely ready yet.
Oh and lastly, for any one chasing good fairmont door trims.. I just found this on Ebay..
http://cgi.ebay.com.au/ws/eBayISAPI.dll?ViewItem&ssPageName=STRK:MEWAX:IT&item=270298922404
Last edited by frankieh on Sat Jun 25, 2011 2:39 am, edited 6 times in total.