All good Paul, I had to remove the heater box in Sarah's wagon to change the evaporator, so while I had it out I pulled the blend door motor apart and checked it out. not much goes wrong with them other than the electrical contacts inside getting dirty and not contacting properly, so just bent the sprung bits down so that it had a stronger contact.
After my last post I decided to get stuck into it, I recently picked up some ED Ghia seats for it that I had been chasing for a while now and thought I would wit them while I was working on the dash so I removed the front seats and console, this made lots of room in the front to remove the dash, I didn't really want to pull the heater box out of the car to change the blend door motor so I thought i'd have a go at removing it with the heater box in place, I had an old Philips head screw driver that I bent the end on years ago to do another job, that was ideal for what I wanted to here, I was able to get the screw drive into the heads of the screws and crack them, then I just used a pair of pointy nose pliers to slowly unscrew them. then used a flat screw driver underneath the unit to lift it over the bracket, and then used the same procedure, but in reverse to put the new one back in. worked out quite well only took about an hour to swap them over, I have always been going to install smartlock in the car so while I have the dash out i'll be changing the loom over, just doing it so i'll have the key less entry
enough of my waffle here's the pic's...
Passenger seat out.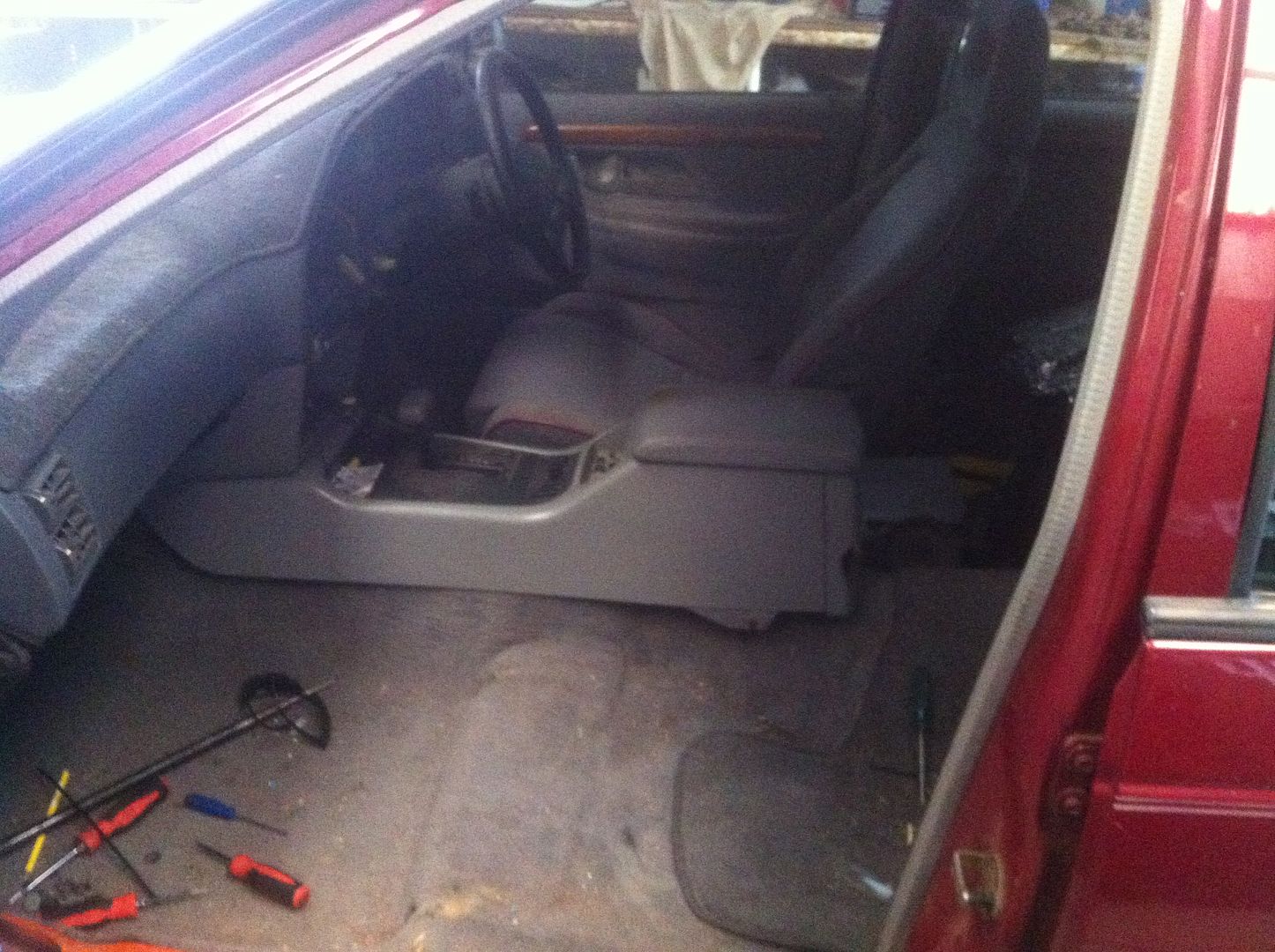 driver seat and console out..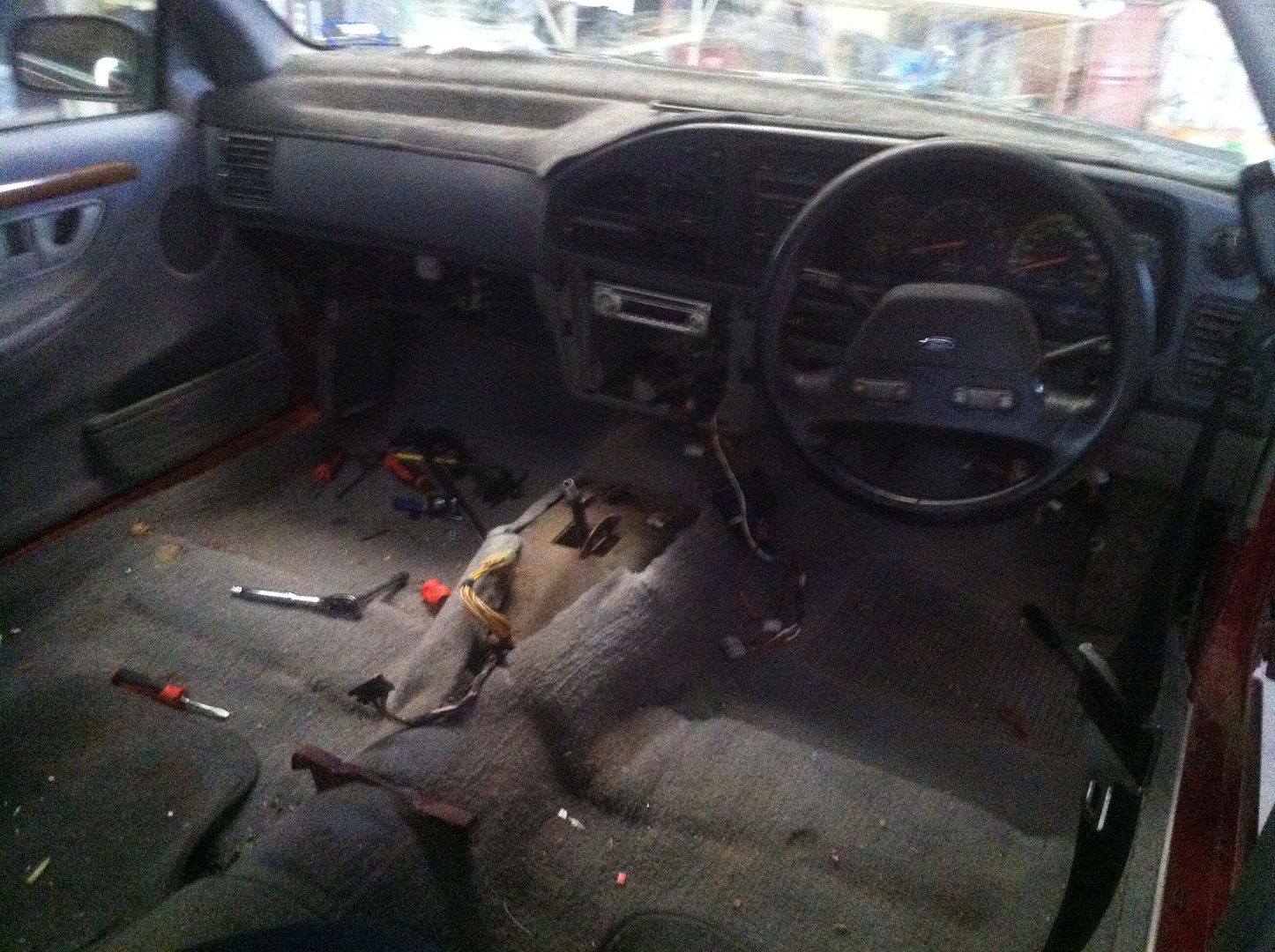 Dash out..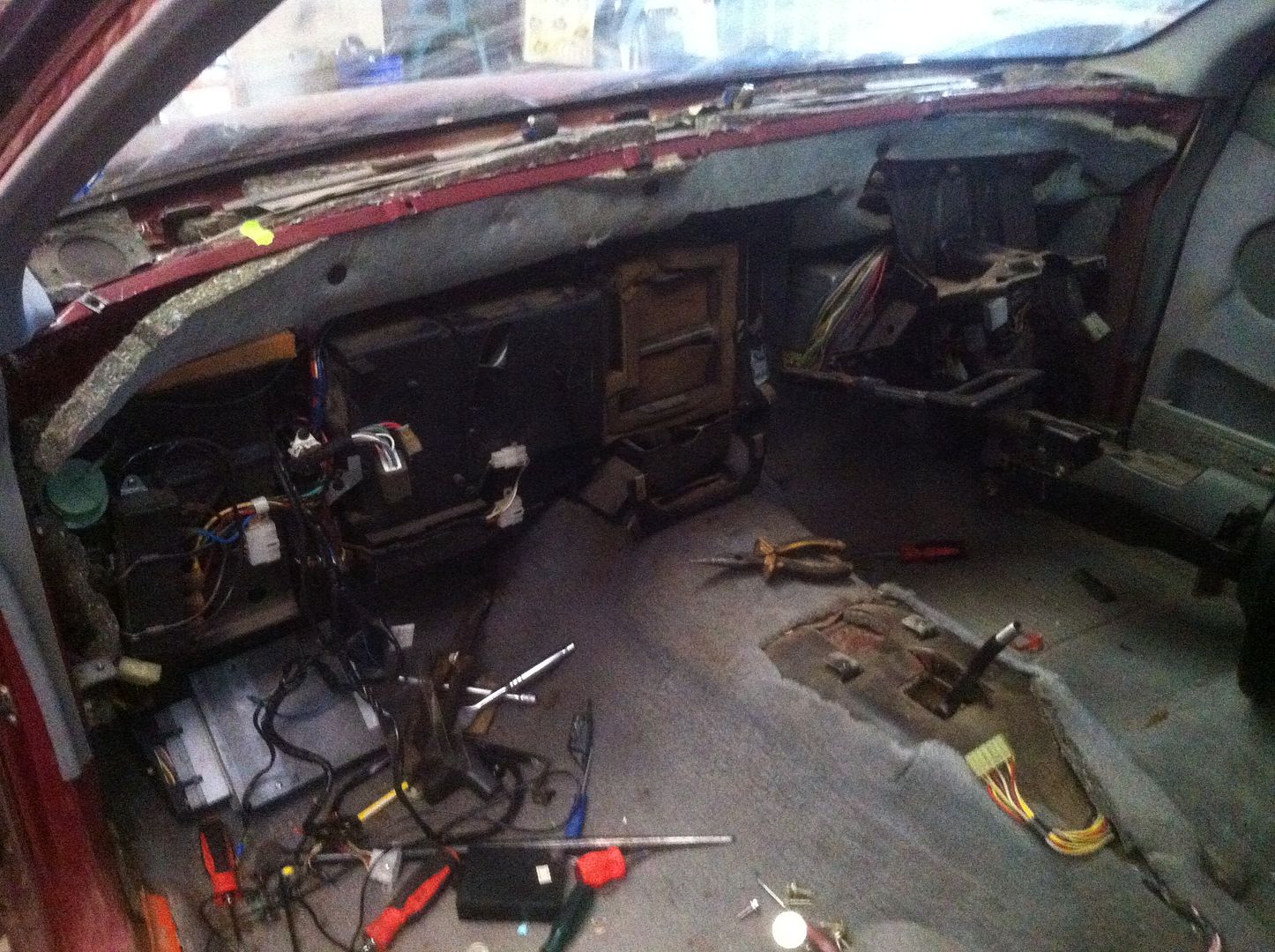 The faulty blend door motor..
Bent screw driver in use..
Buggered one out..
Empty bracket..
New one installed..
_________________

[SEXYR-6] ED XR6 T5 Turbo Build
[EBW-347] EB Wagon V8 Stroker Build
FordMods Member #1761