Small Update....
Although alot of people love the spoilerless look i might have one in a week or two... just doing a boot swap with jpsau, the spoiler is a fairly strange one... it looks very similar to the one with the triangle centre brake light but it has a long brakelight, its of a early S1 forte (no power windows
)
- Tickford Wings
One went on the boot and the other on the ashtray
- Chrome Door Handles
- ED Shifter (needs to be shortened)
picked this up for $28 posted its angled right back toward the drivers seat so i dont have to lean forward to put it into first now
- New Aerpro Headunit Surround
its a great way to mount the headunit and looks factory. this replaced the factory pocket that look ok but did nothing in the way of mounting the headunit... looking at it in these photos i dont think the top is cliped in properly... didnt even notice lol...
Cheers Cam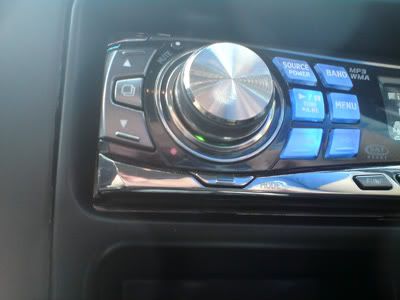 _________________
Was - 2001 AUIII Ford Falcon Forte
Genuine T2 TS50 bodykit, 18" BF Cobras, Boge and Eibach Suspension and Complete AU2 Fairmont Ghia Interior

Now - 2012 FG Mk2 Ford Falcon XR6
Swift Green,6 Speed Auto, Stock... and a Fuel Card
Last edited by fourL6 on Sun Dec 13, 2009 10:59 pm, edited 1 time in total.