Alright its been a while since i updated so i thought i'd keep this up to date with where im at.
Firstly, i went a different route to originally planned for getting the TKO in.
I was originally going to source all the bits through Malwoods for a "No Fuss" installation. However with the $$$ the way it is nd the 20%odd increase in Tremecs prices the Malwood option became quite pricey. I also didnt like the idea of the bellhousing set-up he uses. Basically he uses the Genuine Tremec belhousing which move the starter to the drivers side and require then a new starter and new sandwich plate. The 3 items come to a total cost of $1050 plus freight.
So i decided to do abit more research.
I found that Dellows do a bellhousing to suit the TKO to 5.0 windsor for E-series. This is a driect bolt in job that keeps the 3-bolt starter on the same side and the same sandwich plate also. So this was ordered 2 weeks ago and arrived yesterday. This came in at under $650 to my door.
Now i also done abit of research with the clutch too, with the help of Dave (BOTTLEDUP) and a reply from Extreme clutch themselves i found out the the clutch to get TKO onto 5.0 Windsor is actually an "off the shelf" T3 TE/TS50 clutch. This is because the T3 5spd (Tremec TR3550) uses the same 26spline input shaft as the TKO600. Then obviously the clutch cover/pressure plate is just normal 5.0 one. The clutch i went with is the same as im running in my ute now, and love it. An Extreme Cushioned Button Ceramitallic. This cost me $600.
I was also advised by Dave that i need to use an XF T5 rear crossmember, so i managed to source one from a guy over east on the forums (saves the hassle of me chasing one) so that is on its way over to me as we speak.
Only other bits i need are the mount to go from box to crossmember and the speedo gear to suit my chosen diff gears, which i think will be 3.9's. These parts will be sourced through Malwoods.
Now for some pics.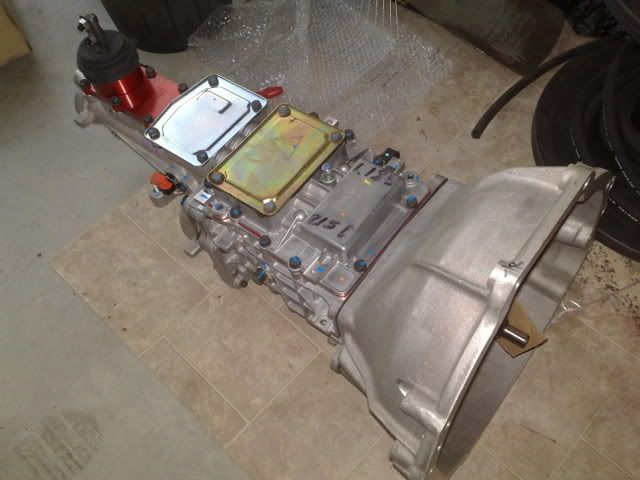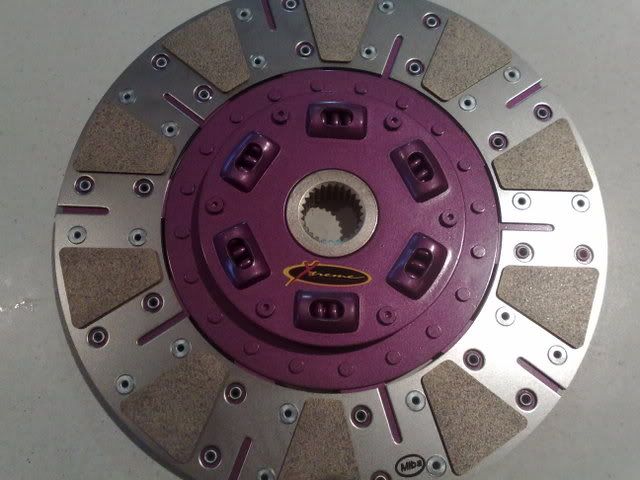 Here you can see the difference in the finer splines.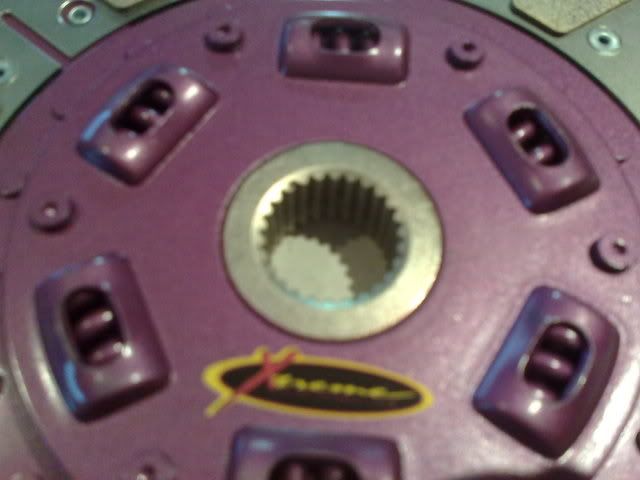 Also bought a set of 8 of these for a near future plan i have, stay tuned!!!
_________________
STREETBUILT RACING
1999 XHII Falcon XR8 Ute 5.0L, TKO600 5spd, KB 2.1L Blower, 6.5psi, 12.2@113mph!!