Cheers mate
. Yeah, that 2.5" definitely could be holding back a fair bit of mid-top end power, just have to save a bit of $$ to get everything from dump pipe back re-done in 3" piping with a decent flowing muffler.
Managed to fix the shifting issue, had the rev limit set in the tune to 5500rpm so it was hitting the rev limiter before the trans wanted to change gears
. Bumped rev limit back up to 5800rpm, altered shiftpoints to suit and all is good again. Also leaned out the tune in the areas where it was really rich so AFR's on boost under WOT are now around the 11.5:1 mark, goes a fair bit better now.
Haven't updated in a while, so may as well do it while I'm here lol
Picked up some different wheels for it, ROH RT's in 17x8. 245/40 Bridgestone Potenza RE002 tyres up front, 255/40 Bridgestone Potenza RE001 tyres on the rear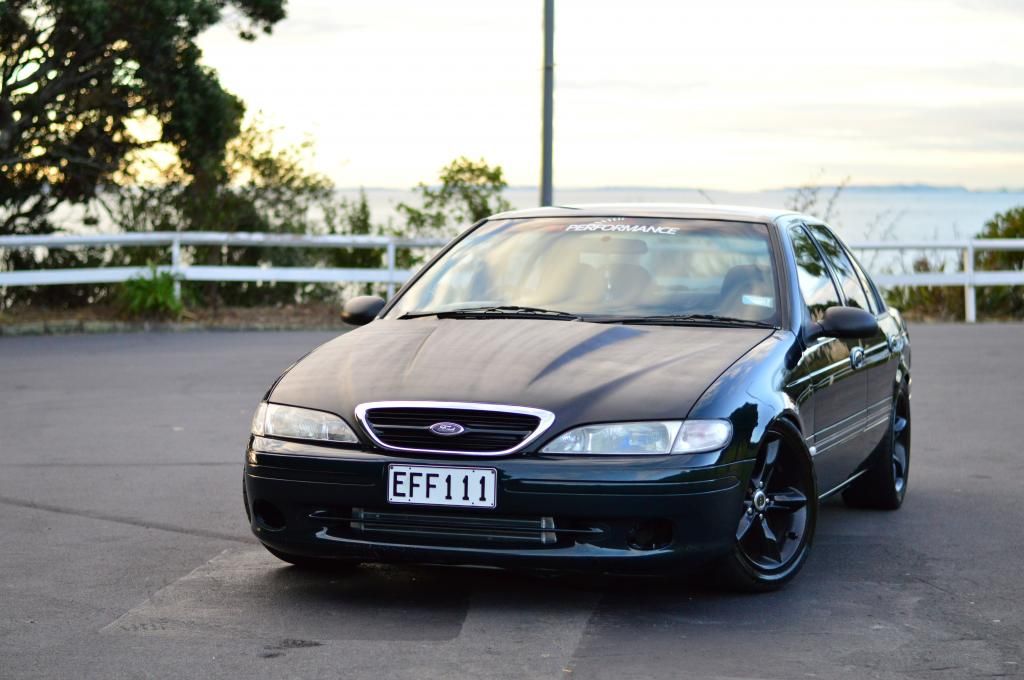 http://s717.photobucket.com/user/nwt351/media/DSC_0142_zps00a66b12.jpg.html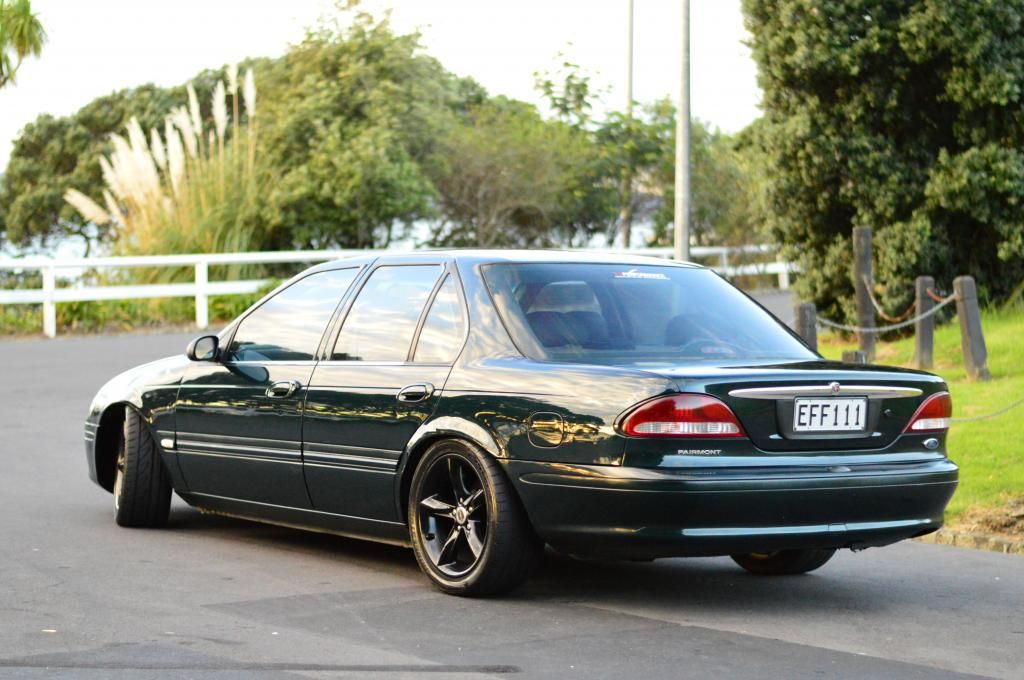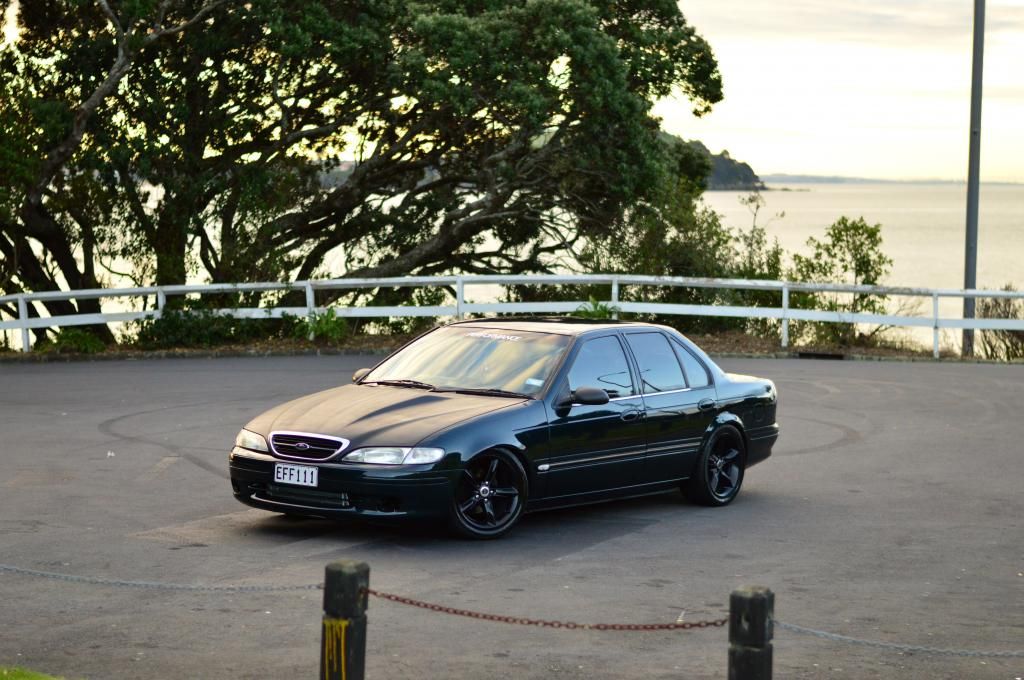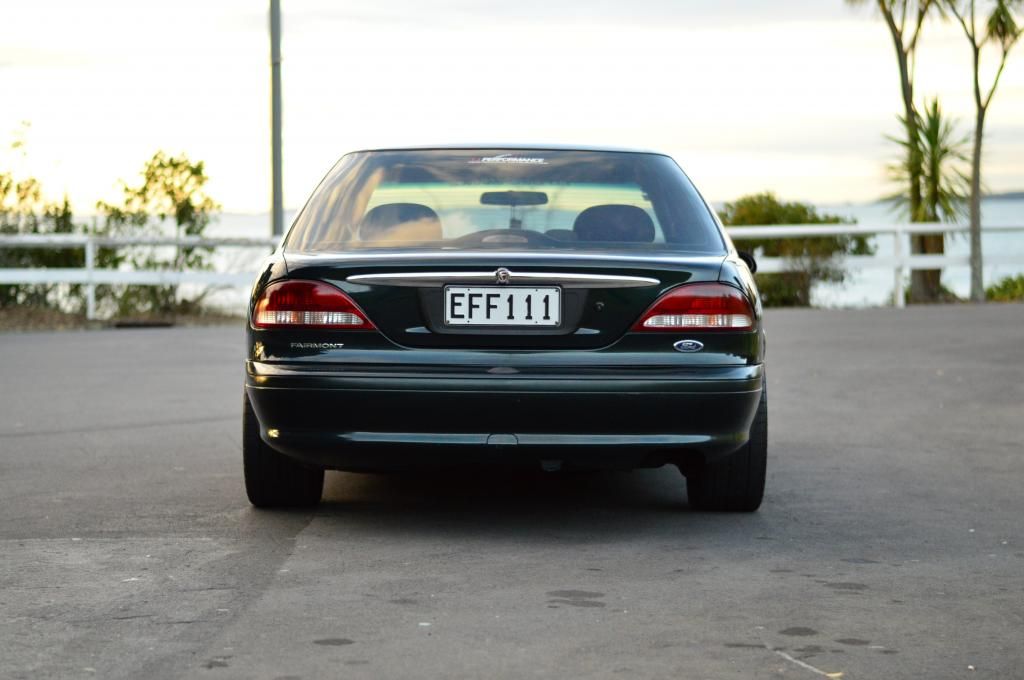 Didn't really want to waste the Bridgestone tyres at the drags, so ended up buying some new wheels for drag use. 17x9 steelies, 0p offset. 5mm slip on spacer on the rear just to push them out that little bit further. Used up the last pair of Goodyear Eagle F1 tyres I had left as they worked well for me at the drags before going turbo
Diezel D-window 17x9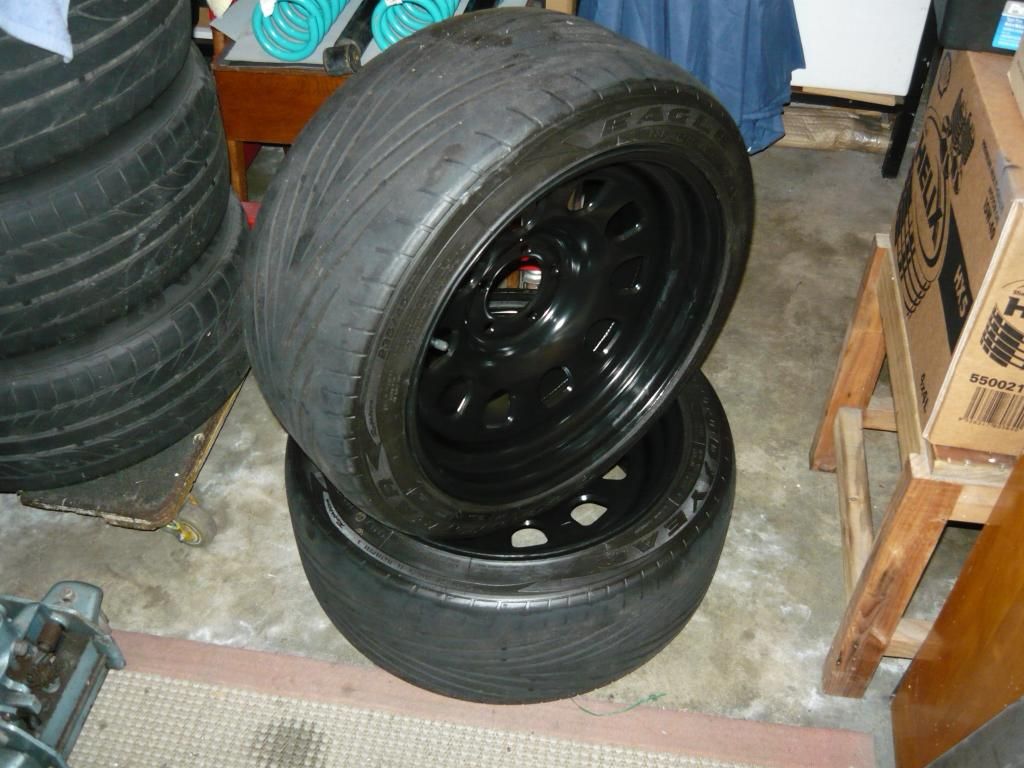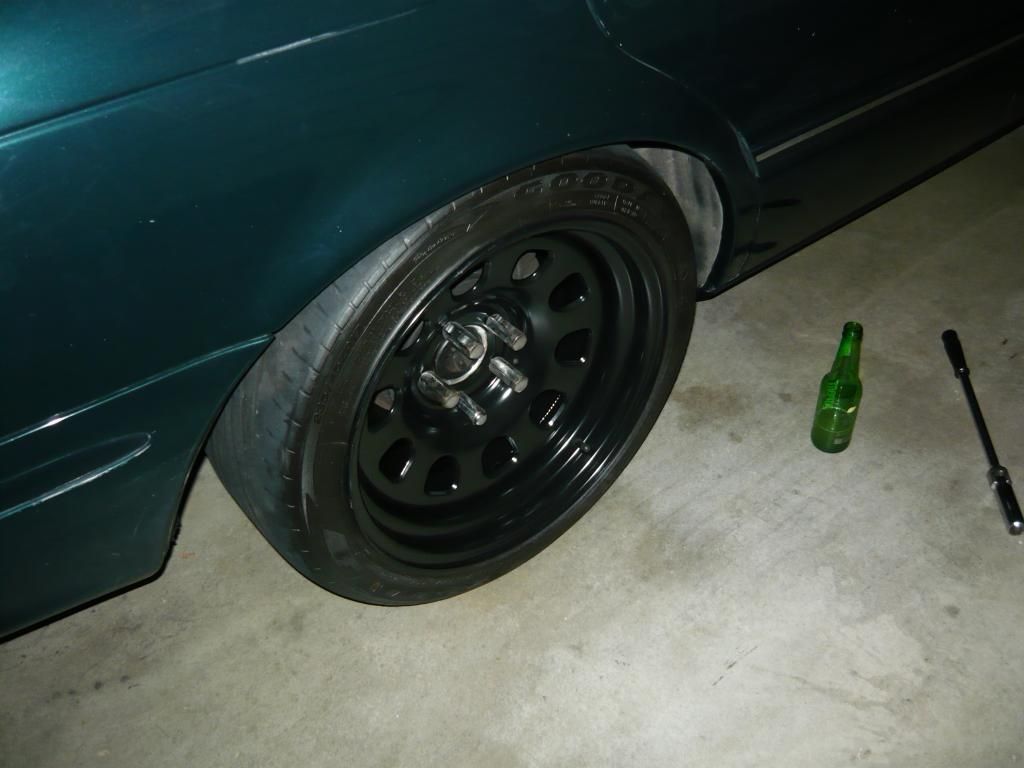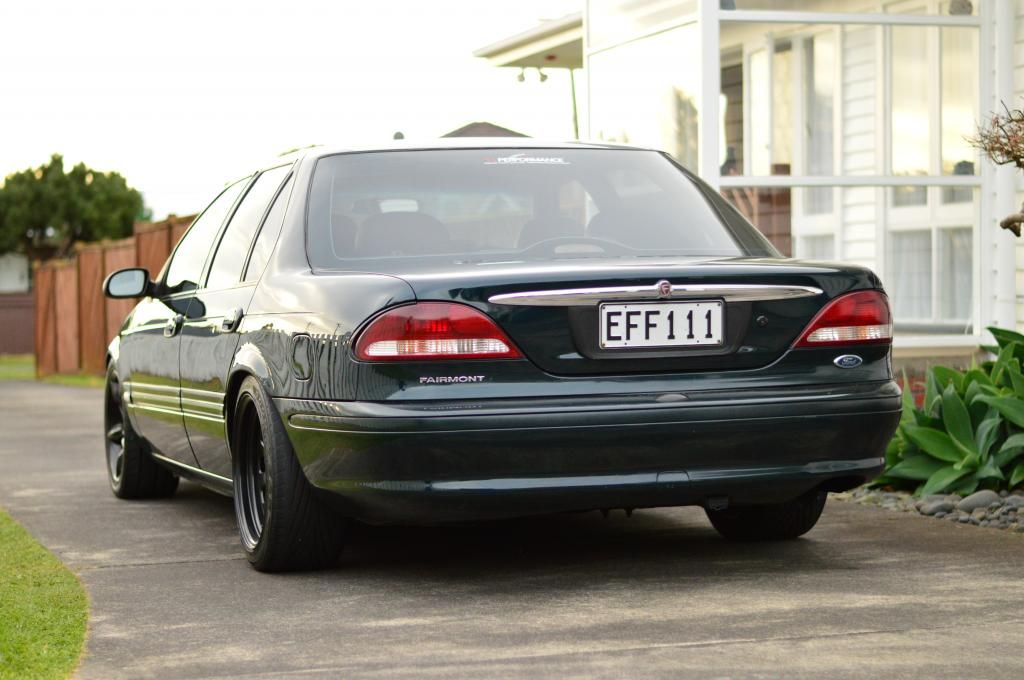 Took it back to the drags about a month ago now and tried it out again. Everything ran great, but zero traction because the drag strip surface wasn't prepped
. Best I could manage was a 13.8 @ 105mph, 2.4sec 60'
. Easily has a low 13 in it as is, just couldn't stall it up and leave the line on boost as it would just skate down the track through 1st and 2nd gear. Had to roll the throttle on slowly off the line and ease into WOT.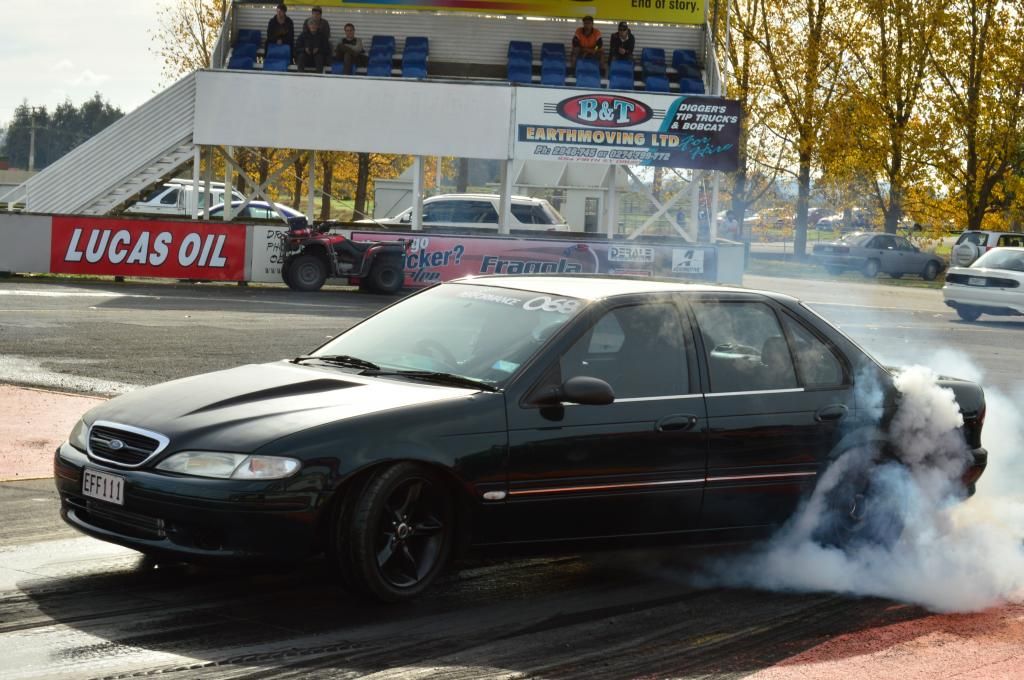 A mate got a few vid's of some of my earlier runs and some burnouts..
https://www.youtube.com/watch?v=93_wrkS ... e=youtu.be
https://www.youtube.com/watch?v=8SE9tk16-K4
Was going to go back out and try again, but it spat the dipstick out on my 13.8 run which scared me off a bit. Rings are on their way out I think as blow-by is a bit worse than normal haha. Still goes pretty damn hard, doesn't feel like it's lost any power either. Took it for a quick spin this morning after being parked up for a week (just bought an EL Ghia as a daily so the EF is the weekender) and it still feels nice and strong
https://www.youtube.com/watch?v=DdmxcSl ... Ub6NzZDK4w
All good though, engine rebuild is on the cards around August/September. Sticking with the EF bottom end, ACL race bearings, decent rings, drop compression back down to low 9:1 and up the boost to 10-12psi and see how we go. Hoping to make the change to a proper turbo cam and open up the ports a little more. My local cam profiling guy just got a flowbench, so he'll be able to flow the head and grind a cam to suit which will work out nicely.