Yeah, I'm an old 45 year old codger from Renfrew Street, off Oakwood Ave. Been there for 12 years with the misses and three kids. xafalcon (tristam) got me on here, by being able to answer some tough Windsor V8 related stuff in this post
post1433687.html#p1433687
Spoke to him in Hamilton. Saw your car, and have continued, following the 5.0 V8 progress.
Saw your car at Studholme driving in just onces, man, its b**ch'.
My car is (or was untill I had to replace it) the Herron white ITZOLD 81 Mustang parked outside Arana, Knox Colleage, Selwyn, the Early Child Hood, during the seismic refitts, and the Flood Protection work with Downer.We spent most tme with Halls and ABL destroying buildings, and then starting again from sqaure one. So much work there from 2012 to date! Some times ya gotta break an agg to make an omelette.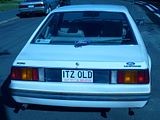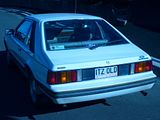 The Fox Mustang was just like everything I have,
the 98 Explorer XLT
my old 'family hack' 250 cubic Inch 1984 XE Falcon GL sedan,
my old powder blue XC Falcon 500 sedan
The old 1982 V6 2.3 TF Cortina,
my current Stagea 2.5 RSX...
in six cylinder, rear or 4WD, auto.
Used 110%...
I'm an ex Ministry of Works(Opus/Downer) Roading Engineer who does heavy labour work with AWF Group and Select Jobbing, Healtchcare, Commerical Cleaning and Wood Chopping. With my company XEC Ltd, Quality Assurance work for Roading Contractors, Local Authorites, NZTA. And in line Six Ford engine building, automatic transmission adaptors, some EFI and Datalogging work.
Down by where the Olde Kirk is now, I used to glide past every night after my Cleaning shift at Consulancy house, and see LTDXTC parked outside, and I'd love it. Had to wipe my mush from all the dribbling...'s nice!