Hey, I've been a lurker on this forum for awhile and I thought I'd introduce myself. I have a 95 Ef Futura (I only got it a few weeks ago). It's pretty much stock at the moment but I plan to mod it soon. I also have a 71 Valiant Charger I've been doing up for years but I love my Falcon more. It's funny the reactions I get when I say that, "it's just a falcon
" they'll say, lol.
Some of the mods I plan on doing:
Custom license plates
Tinted taillights
Fairmont side moulds (when I can find some the same colour as my car)
Clear side indicators
Body kit
Some woodgrain and chrome bits in the inertia
18" mags
Some engine mods (not sure what yet)
Debadge it
Paint the Ford badges black (maybe)
Ect...
I'm going to start the mods within the next month or so, so I'll update this thread when they're done.
I know it's nothing special but here it is: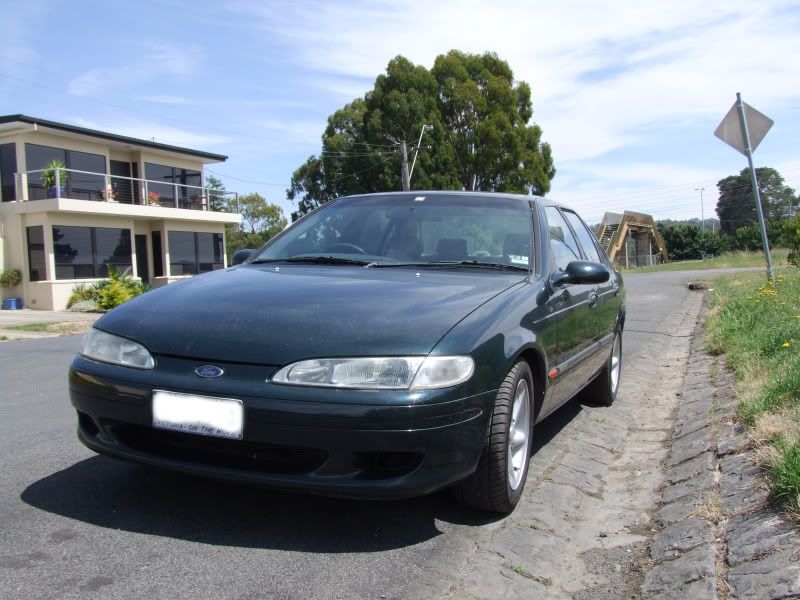 Last edited by Giggidy on Fri Jan 01, 2010 1:00 pm, edited 1 time in total.