I wasn't going to do one of these, but too bad!
Here we go:
Lets start from the beginning.
I started looking for a car while I was still on my Ls, i wanted to have one by the time I got on my Ps. I was looking around for a VS commodore, maybe a VR if it was in good enough nick. After looking at about 6 or 7 of them, i realised commos were overpriced and in generally flogged out condition.
One day my parents saw a "nice green sedan" and told me to come with them for a look. I ended up buying it 2 days later! The EF was in excellent condition, only 120 000km and was about 4 grand cheaper than equivalent commos!
excellent!!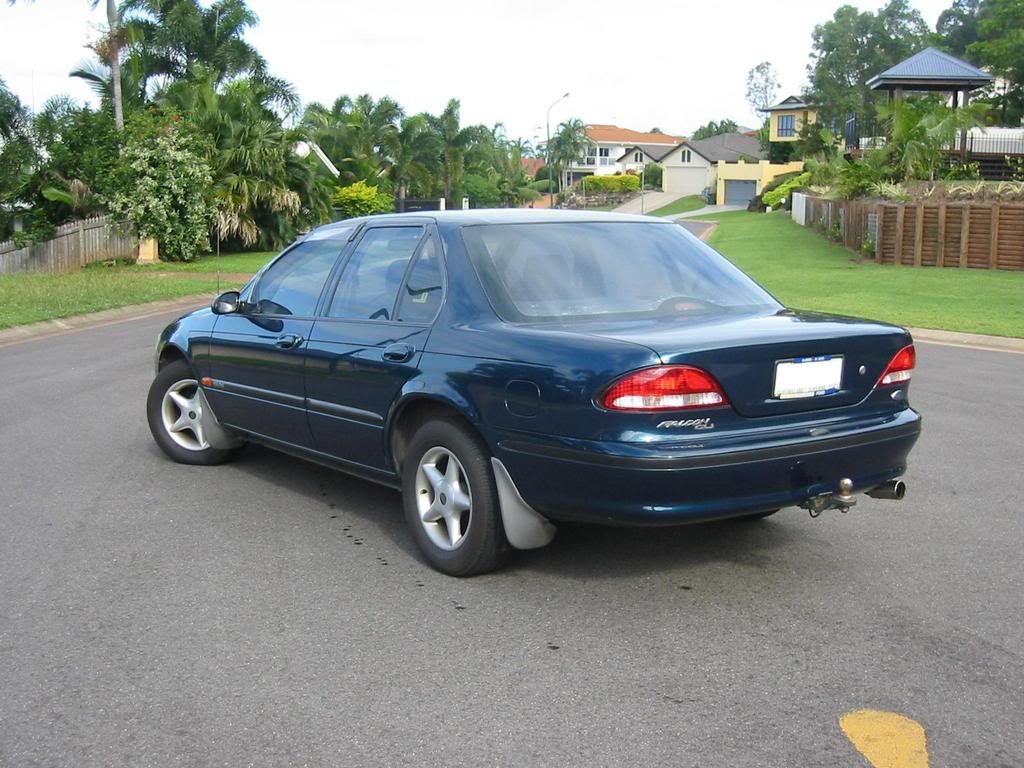 First thing i needed to do was some tunes, i couldn't handle a cassette player! So i got hold of a Pioneer MP3 headunit. I spent two nights after school with a mate putting it and fabricating some brackets (i would just monster the factory ones now though!
) and was the first mod i did.
The all out grunt of the new head unit blew the old paper cone speakers to bits, so i decided to up the ante and put in a new sound system. it involved 4 x 3-way 6" kenwood speakers, a 12" kenwood sub, clarion 2 channel 200w peak amp. stereo i put in myself. i was proud of my efforts!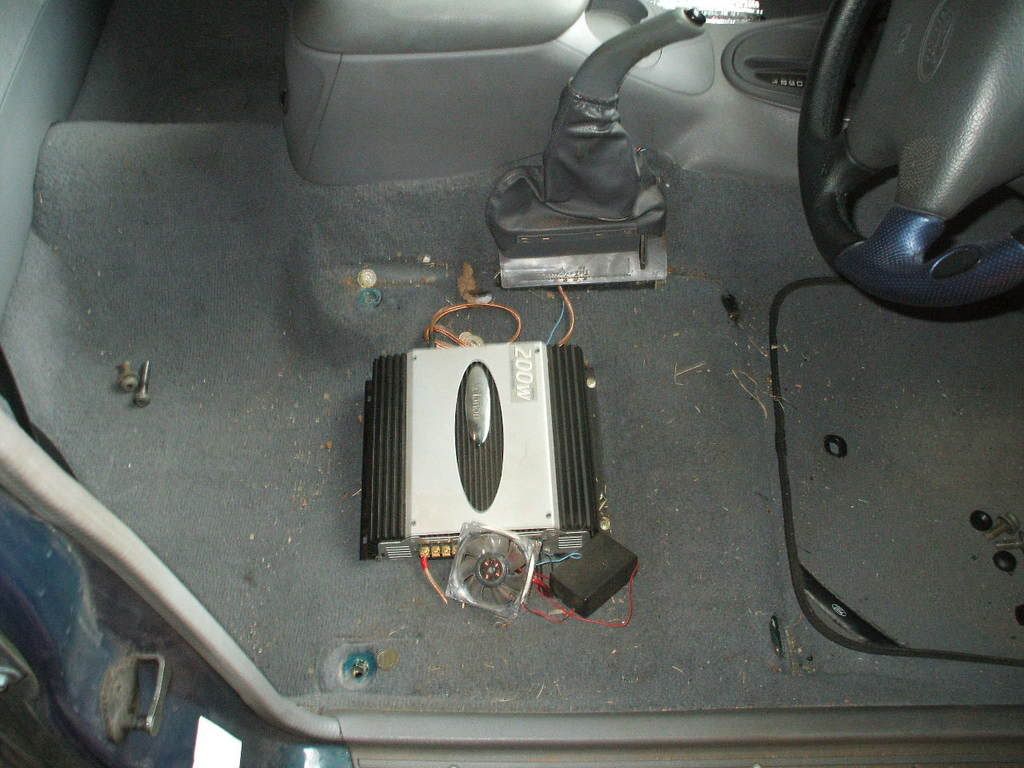 This was finished in around september 2004. The car stayed like that for a while. I always knew i wanted to put suspension in it, and after reading around on here i ended up choosing whiteline to do the business. it took me until july 2005 to save up the cash for that job (its hard to save money when you are a povo uni student!!) I payed to get the suspension put in, i wasn't confident doing that kind of thing back then, it was a mistake, cause they didnt do a proper job!!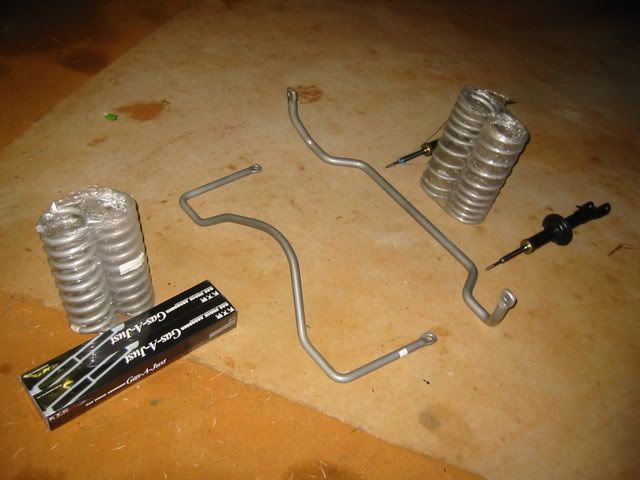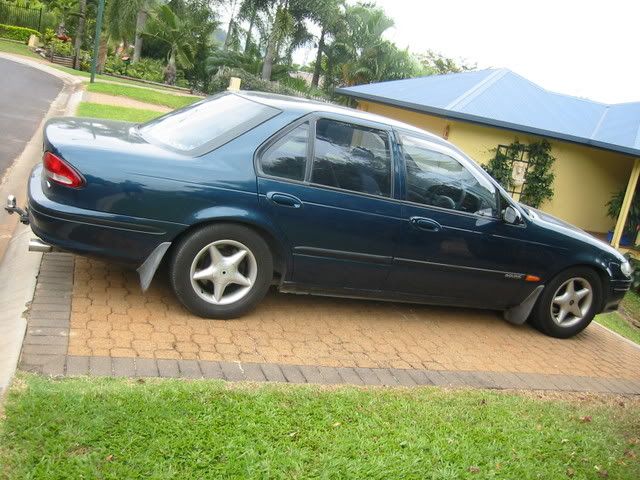 Next up was to change the evaporator. This was a huge job and i decided to take it on my self. this was a big thing for me, i still hadnt done anything like this myself yet, and was the first big job i had done.
If you do a search in the Off Topic forum, my thread in there asking for help on bits and pieces and a lot of swearing is in there.
The evaporator was done in december 2005. In February 2006 i finally got o the front of the waiting list on the clear indicators line. a nice subtle mod, but they look good.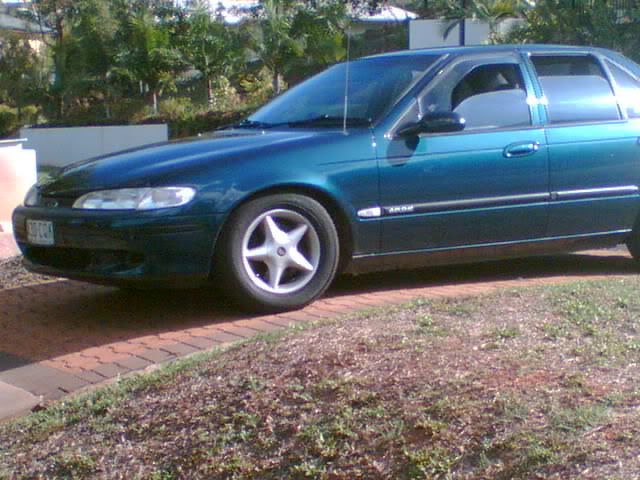 2006 i moved to townsville for uni and i didnt have much time or space to work on the car. nothing at all happened for the rest of the year. I lost the mod bug for a while there.
in january 2007 i decided to upgrade the standard steering wheel which was F**k from being in the townsville sun all day, every day. AU momo gear got the go ahead.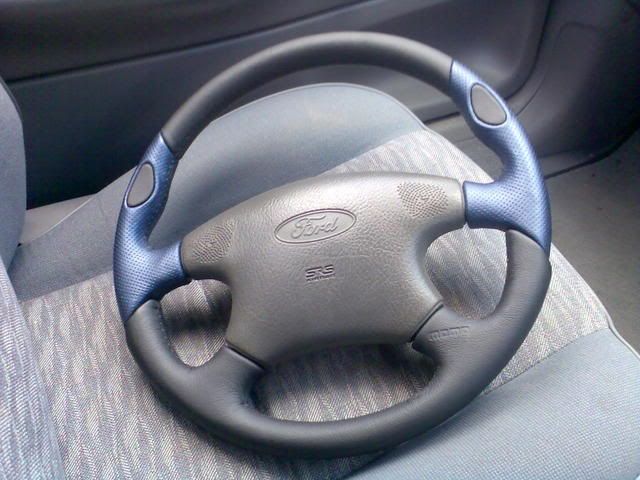 About March 2007 i went with a mate to an audio store to help him buy speakers for his daewoo. i got the mod bug back after that, and felt it was time to step my sound system up from okay to a decent SQ level. In April i bought some alpine SPS-171A splits for the front. In June I bought a monoblock amp for the sub so i could let the clarion run the splits. In september i installed the whole lot. I know its all spread out, but it takes a while to save as a povo uni student!! (see a recurring theme here?
) i wont put up lots of pics on this, as there is a thread in the audio section on it.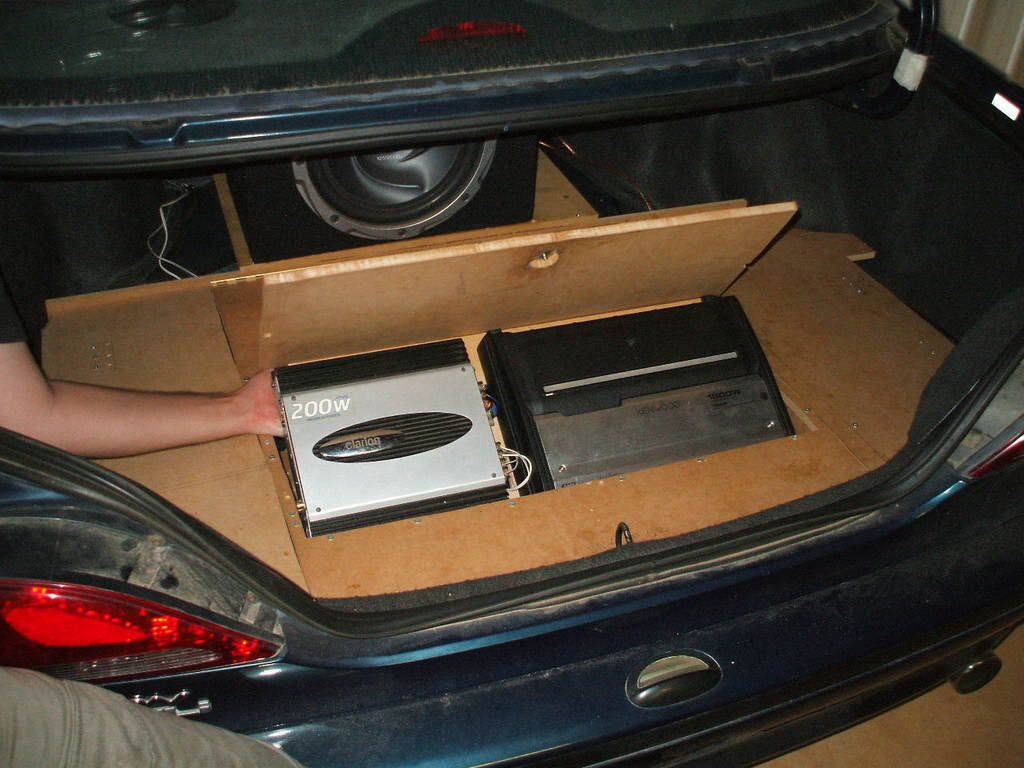 I was really stoked with how the system turned out, it sounds brilliant and the false floor is good too. i want to modify it, but hey, that'll happen down the track.
December 07 and Jan 08 I was doing my placement work for uni, so i was bringing in a bit of cash (compared to a povo uni student!). so when i saw a cheap power windows conversion come up on here, i jumped on it. There is a thread in the interior mods section on this.
i really enjoyed doing the work on the power windows, it was definitely the most enjoyable mod i had done to date. I think because i was becoming more proficient at it, it became fun.
on the day after my birthday, (in response to a drunken birthday PM i sent over this site
) i got the phone call to finalise the purchasing of the mod i had always wanted to do - manual conversion. I got the box and s**t and bits off a fella from on here for a really good price.
About 3 or 4 weeks ago this all went into the car. it took a mate and i three days to get it all done, and i pulled the dash right out to change the heater core as well. neither of us had taken on a job this big before, so we were both proud of how this one came out.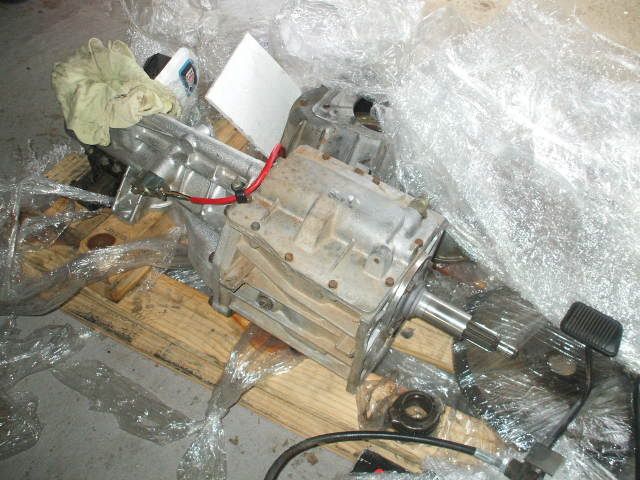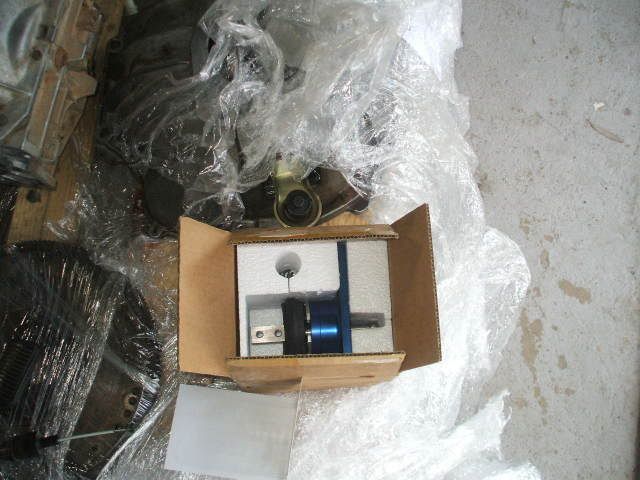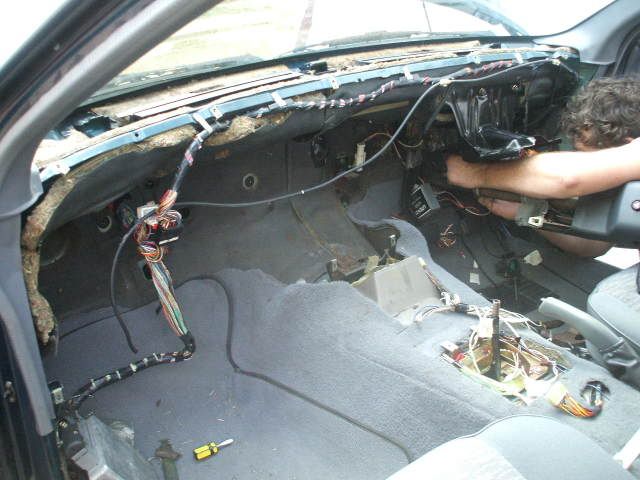 and to finish off the manual conversion, today my AU momo gear knob arrived.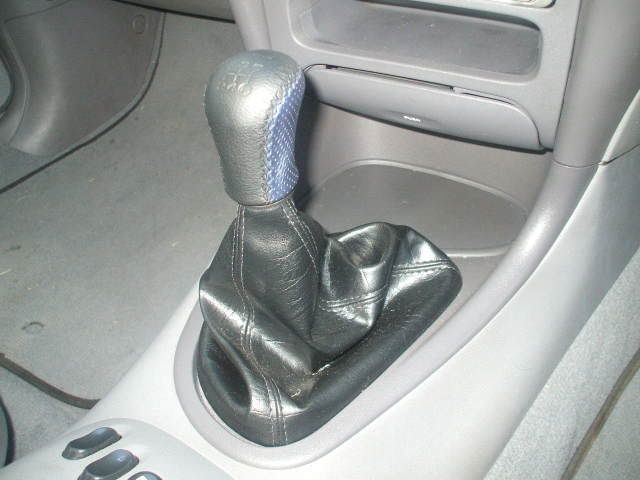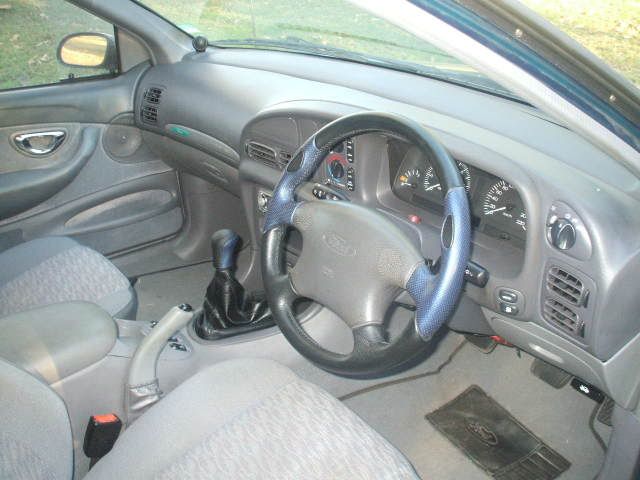 so there you have it, there is the whole history of me and my car. i hope you enjoyed having a read through, i like going back and looking through all my old photos and things. i also hope you see some common themes:
1. uni students are all povo!!
2. I owe a lot to this site for all the help over the years
3. I have learnt a metric s**t doing all these mods myself, and have enjoyed the majority of it!
let me know what you all reckon.
Last edited by nicco on Fri May 13, 2011 5:36 pm, edited 6 times in total.